GBT's Library Project
Supported by JCB Literature Foundation
GBT with the support of JCB Foundation has set up three libraries in three Primary schools. We are also training the staff to run the libraries. We conduct storytelling and related activities every day. There are around 800 book club members who take books home to read.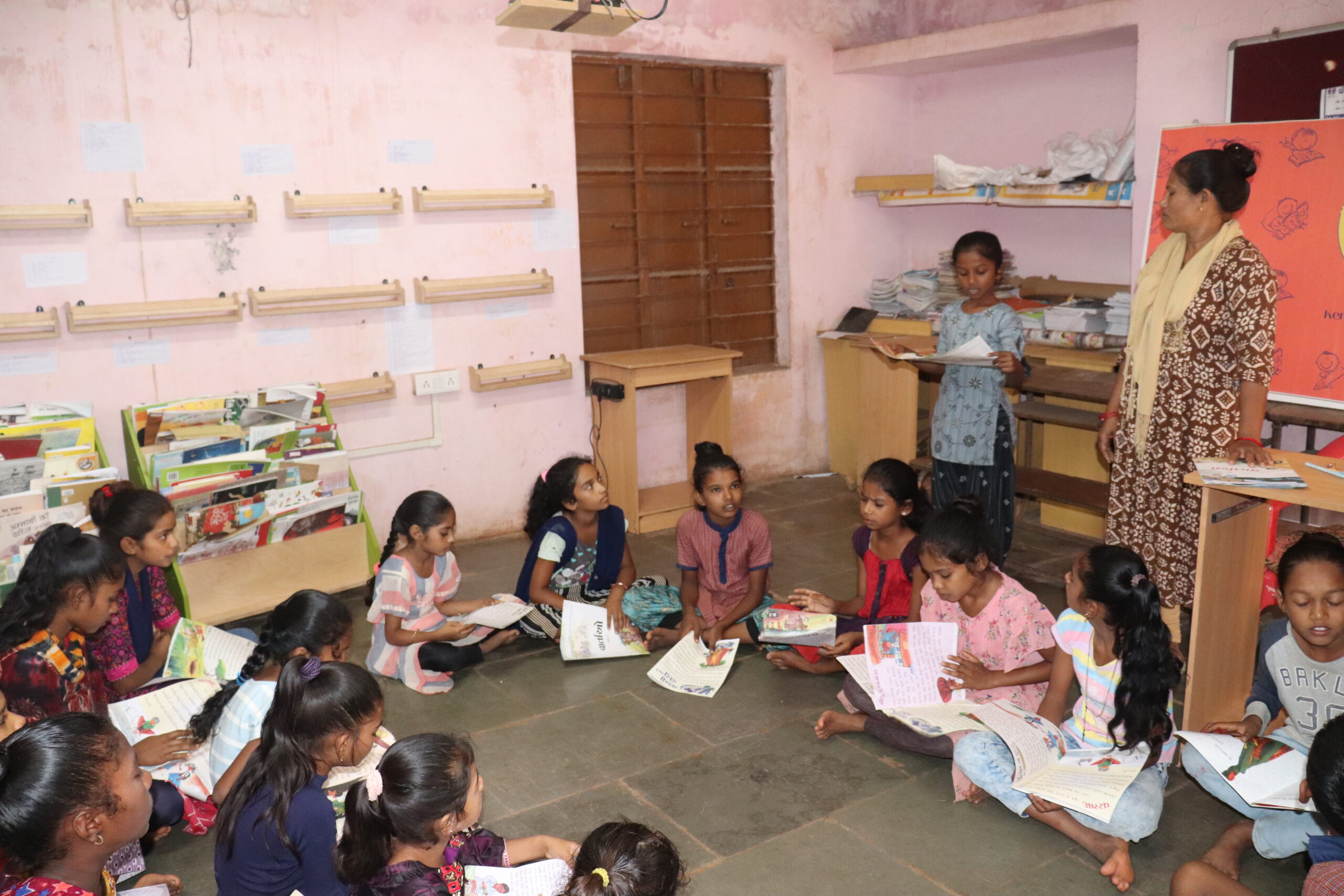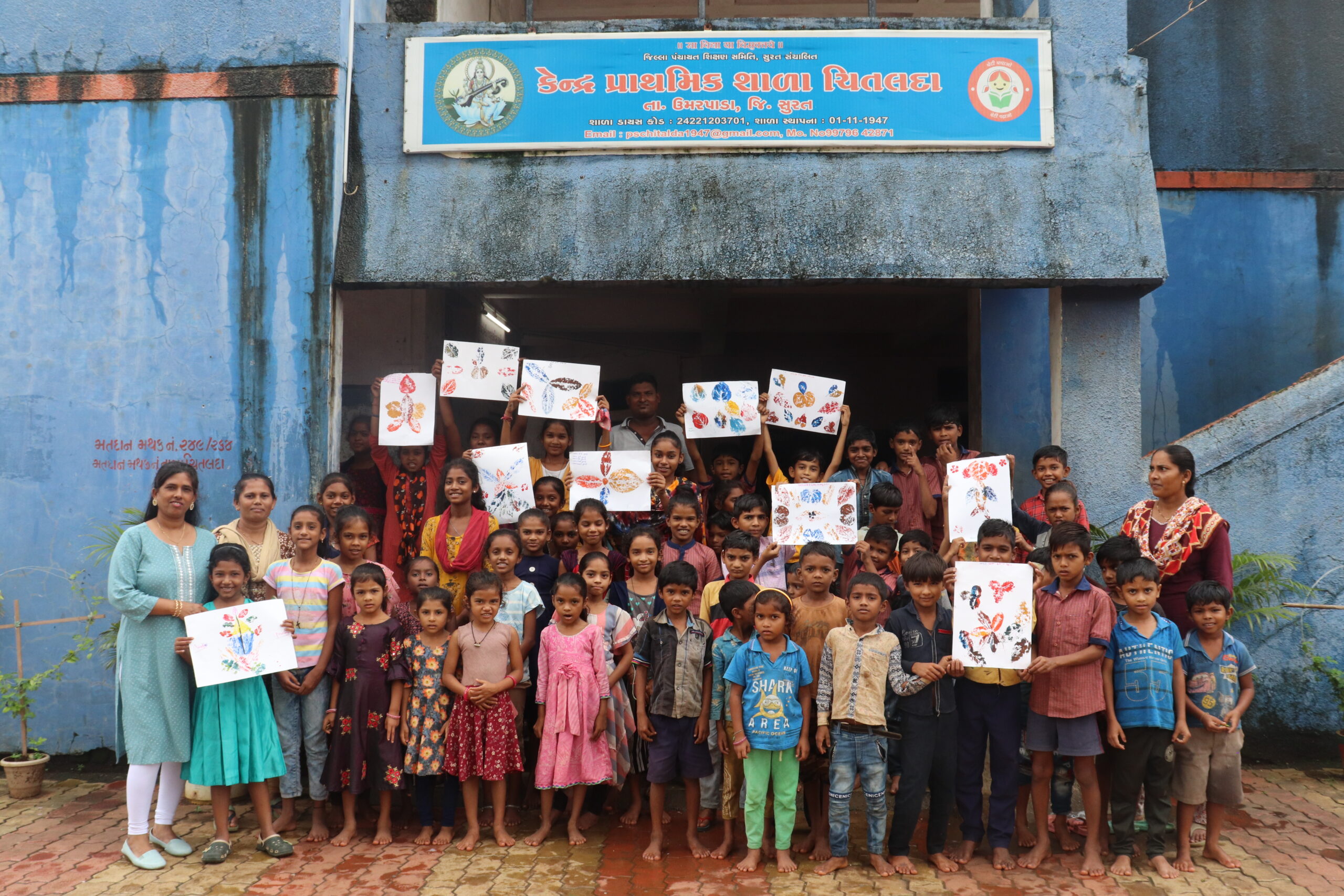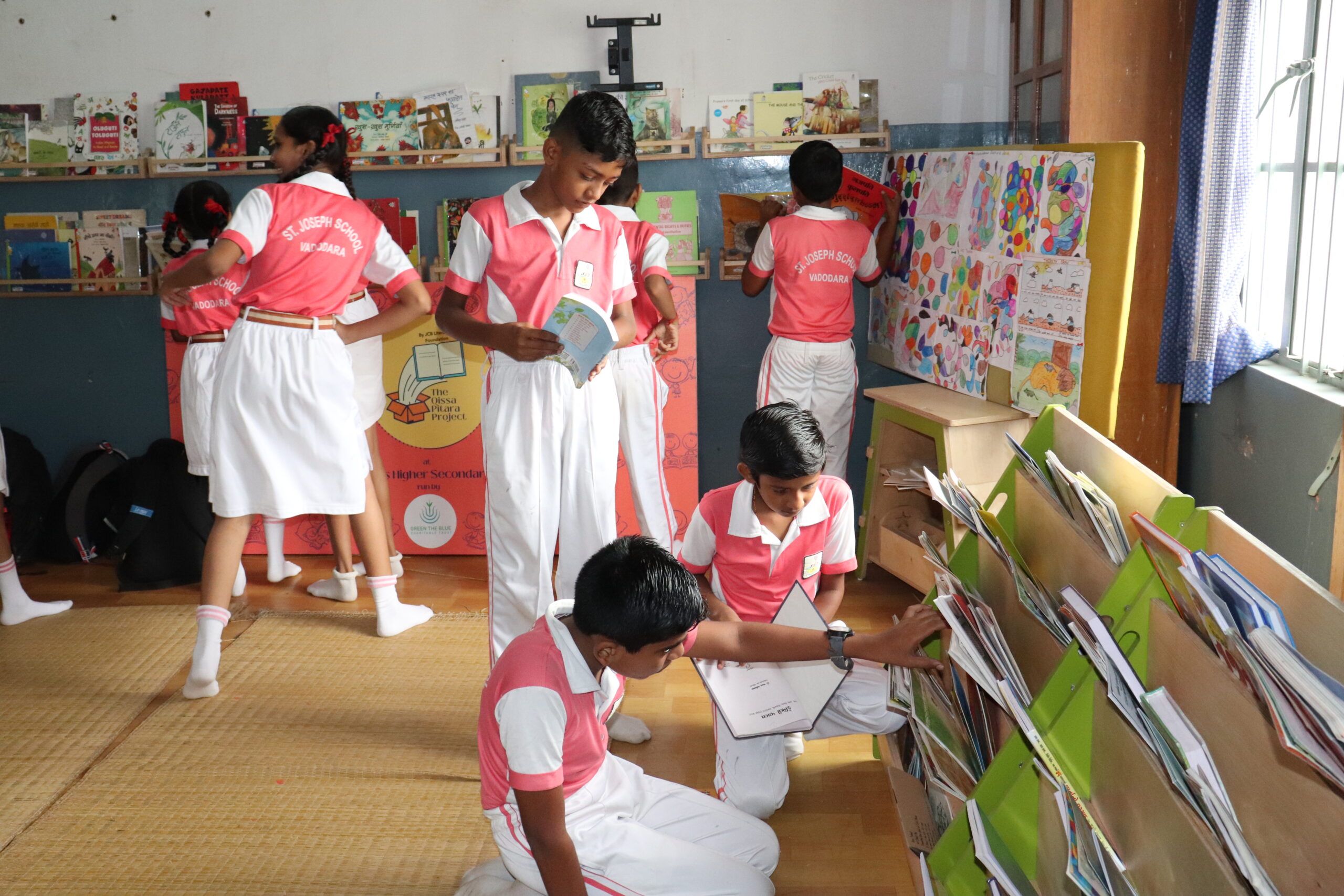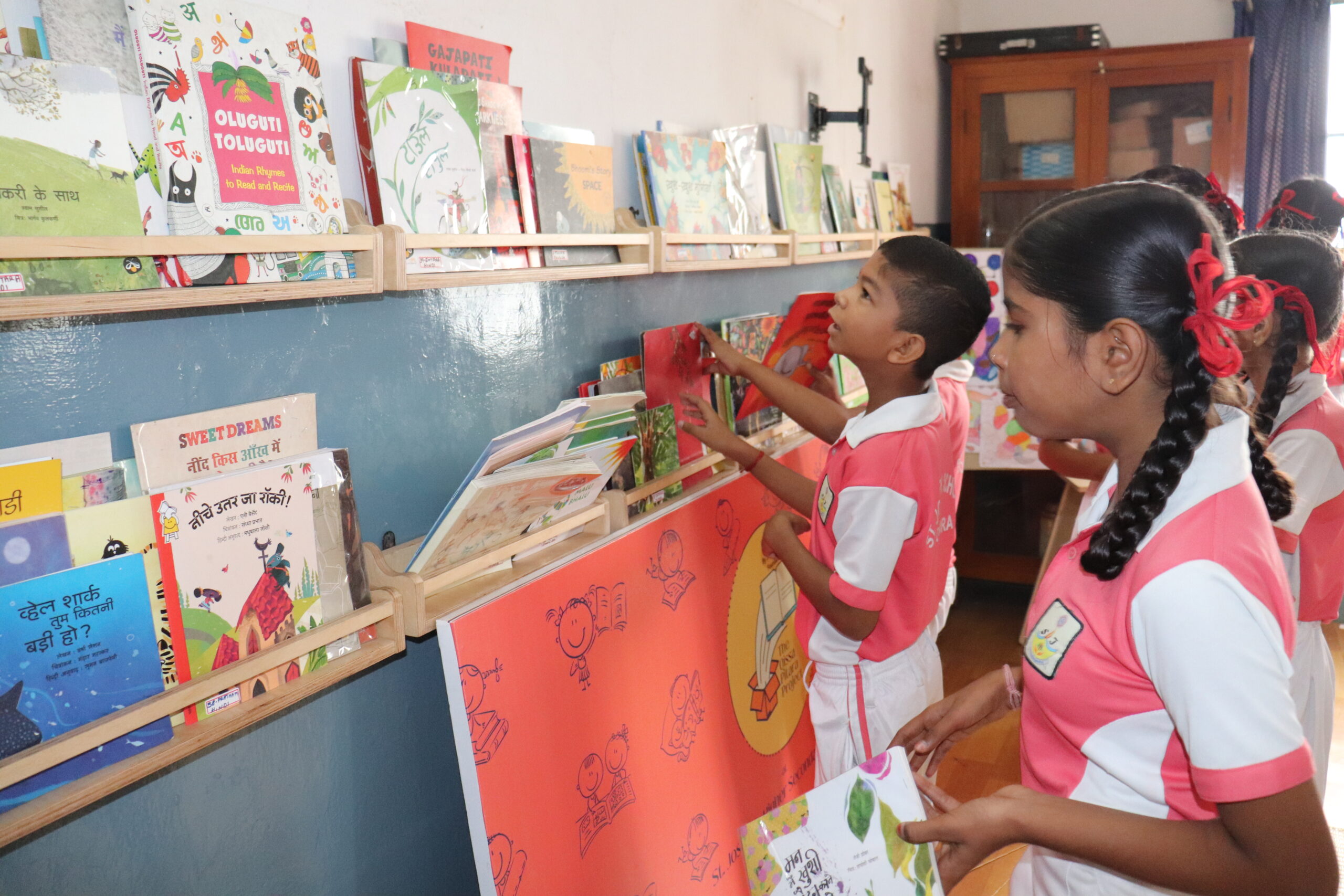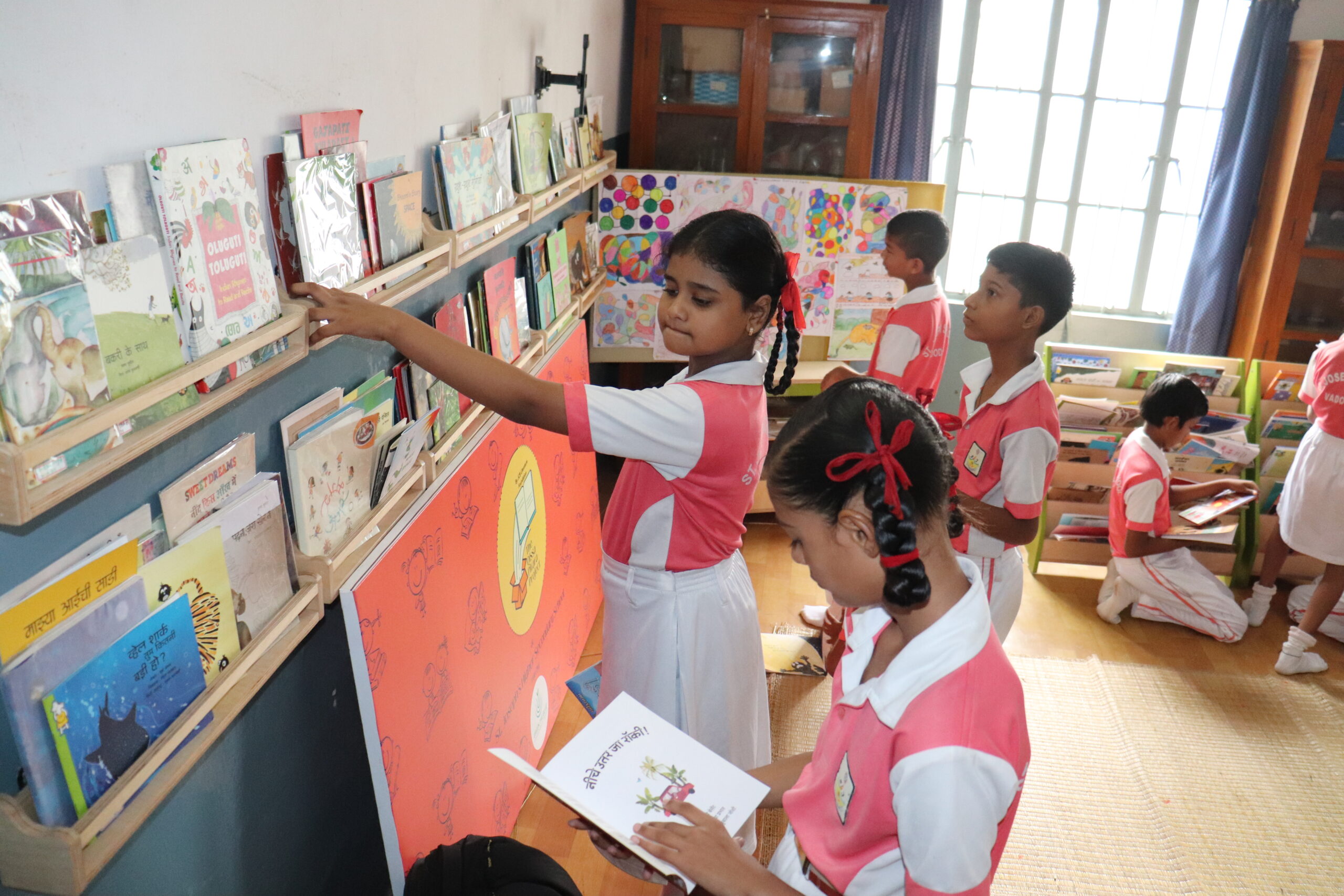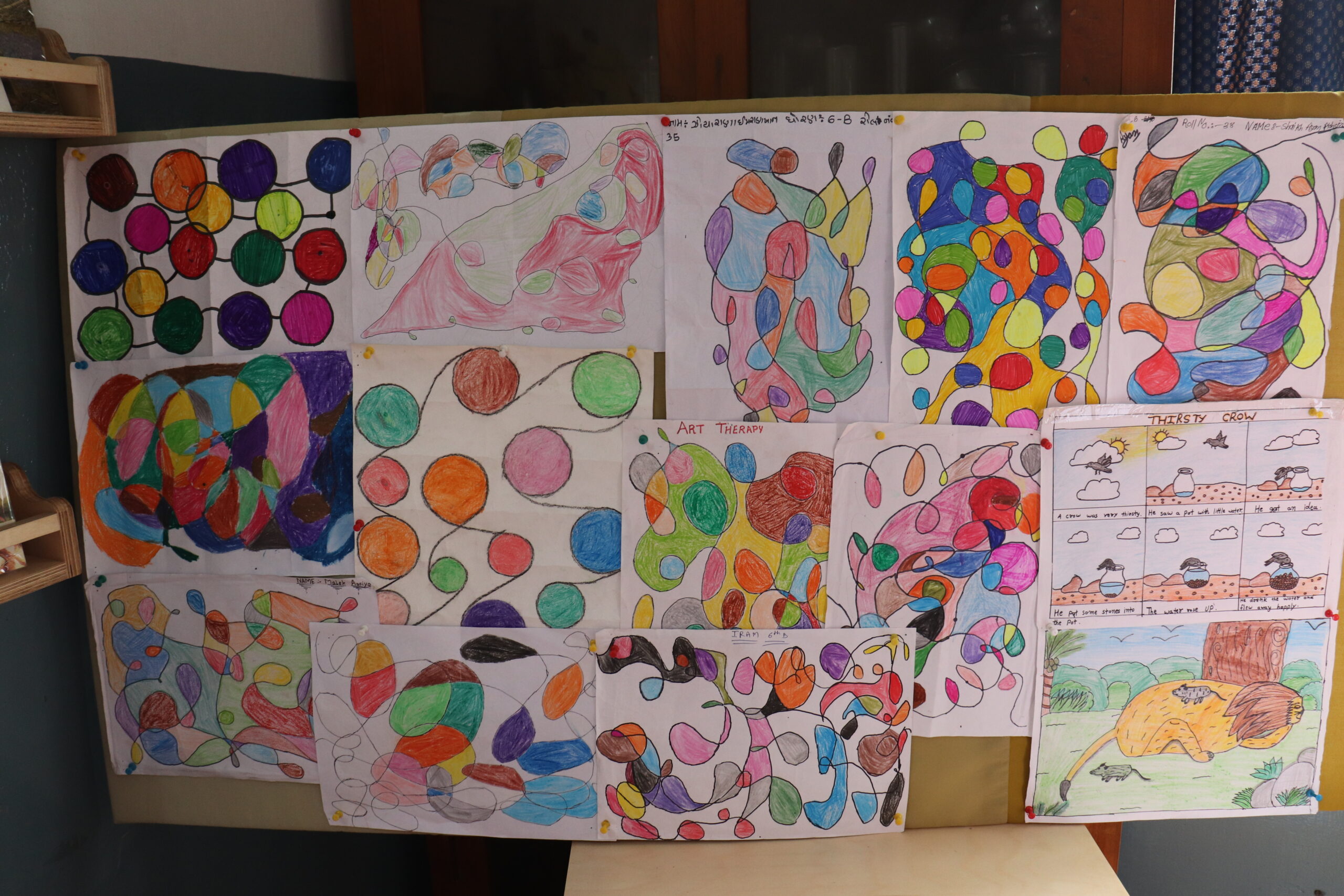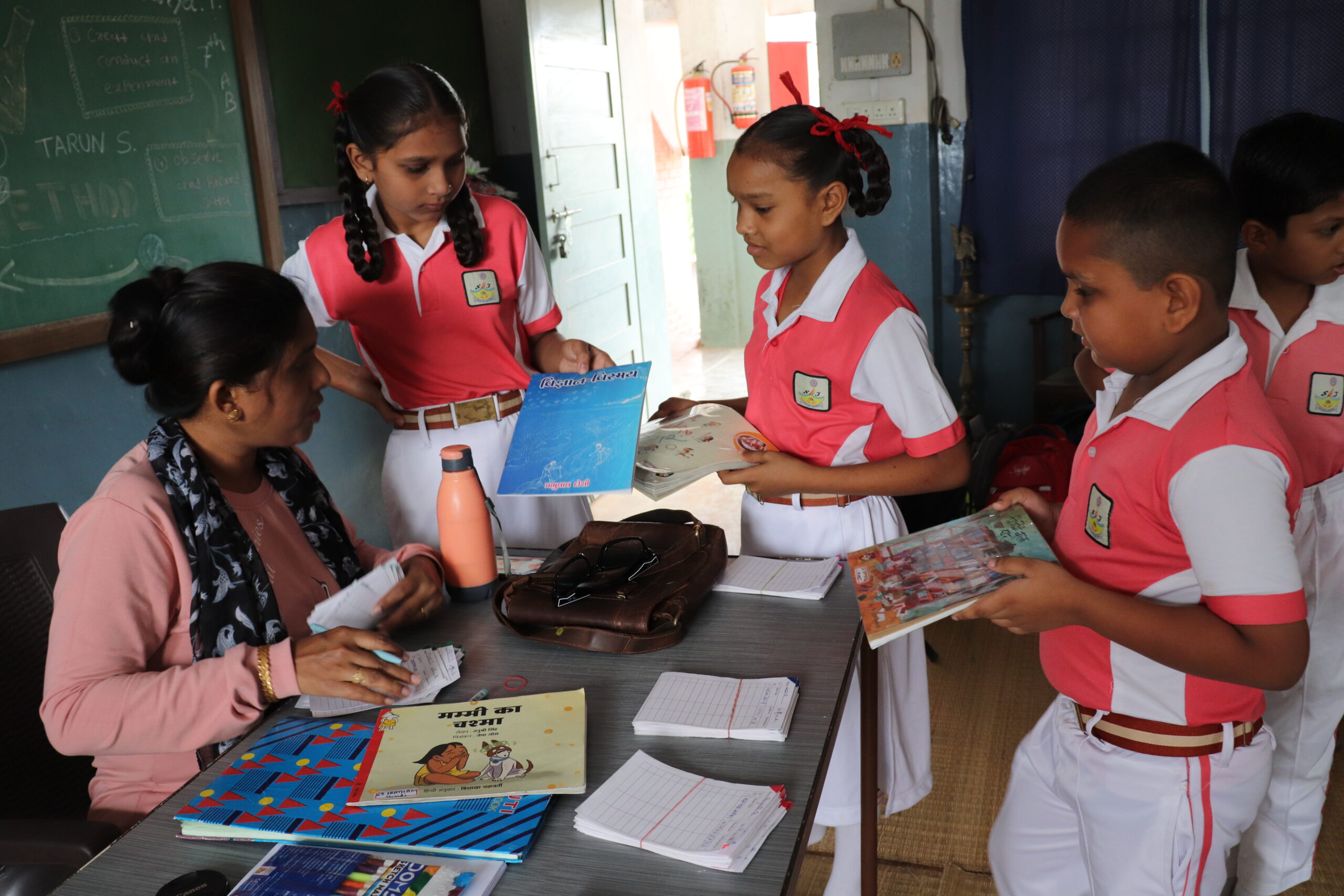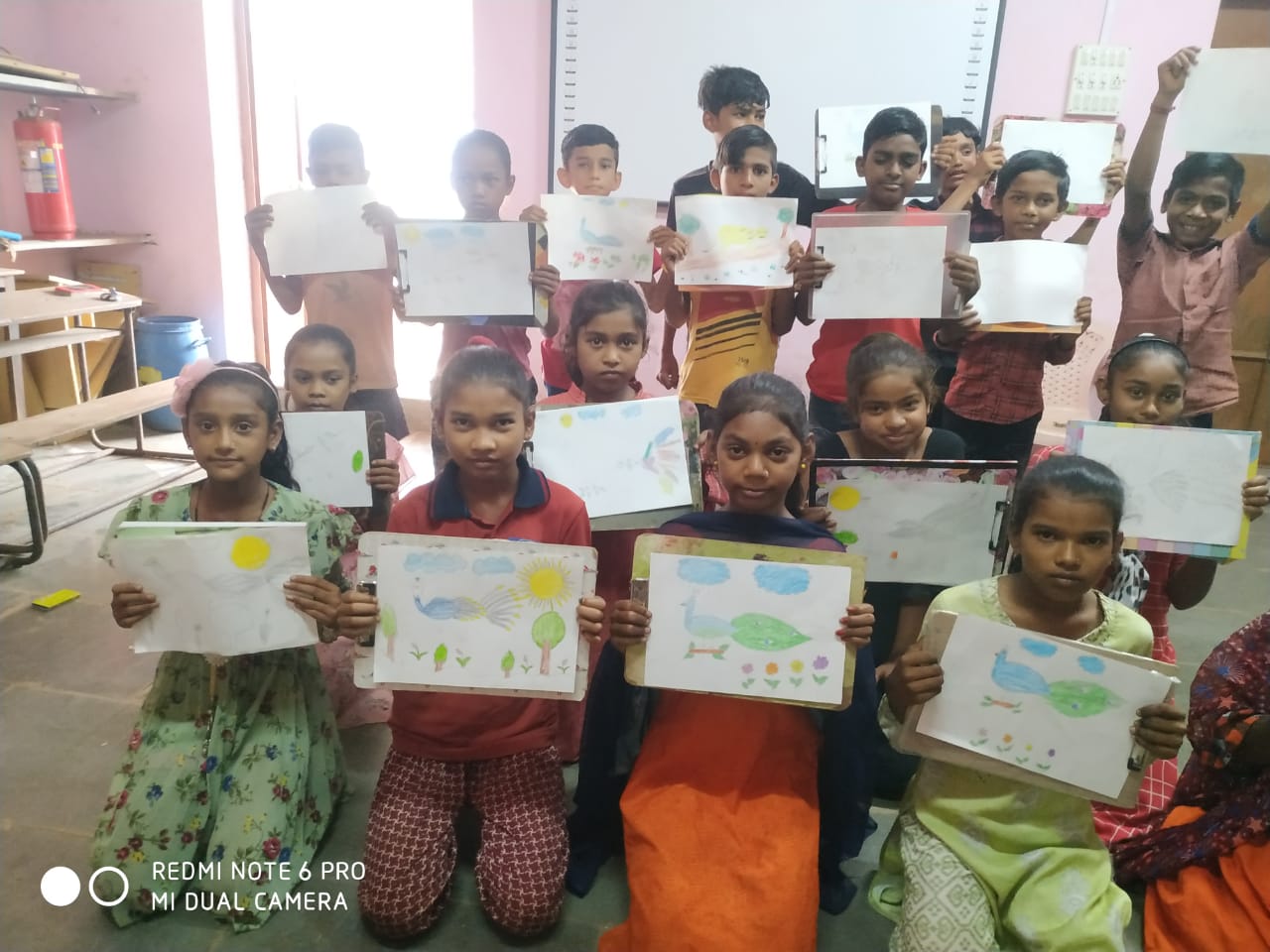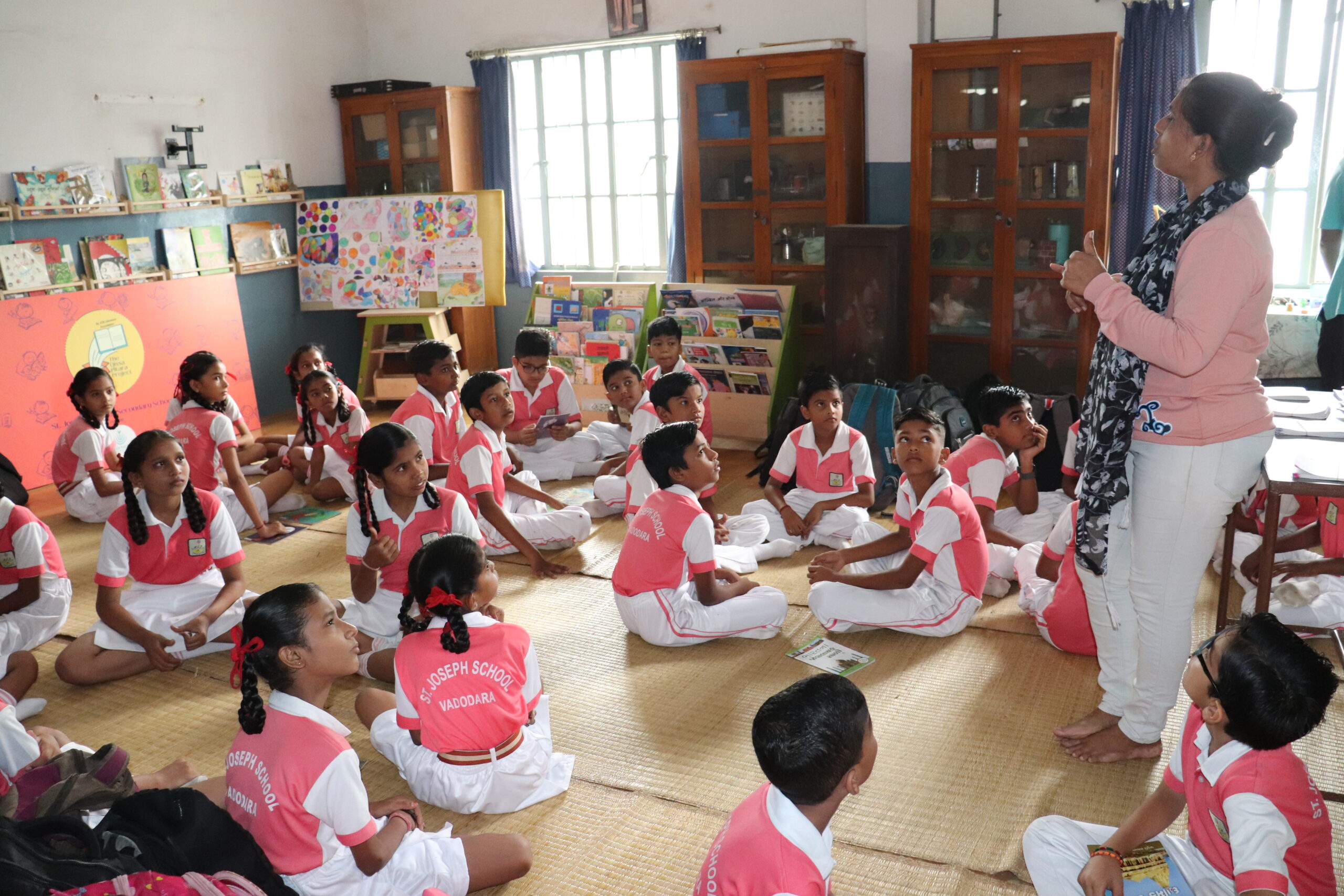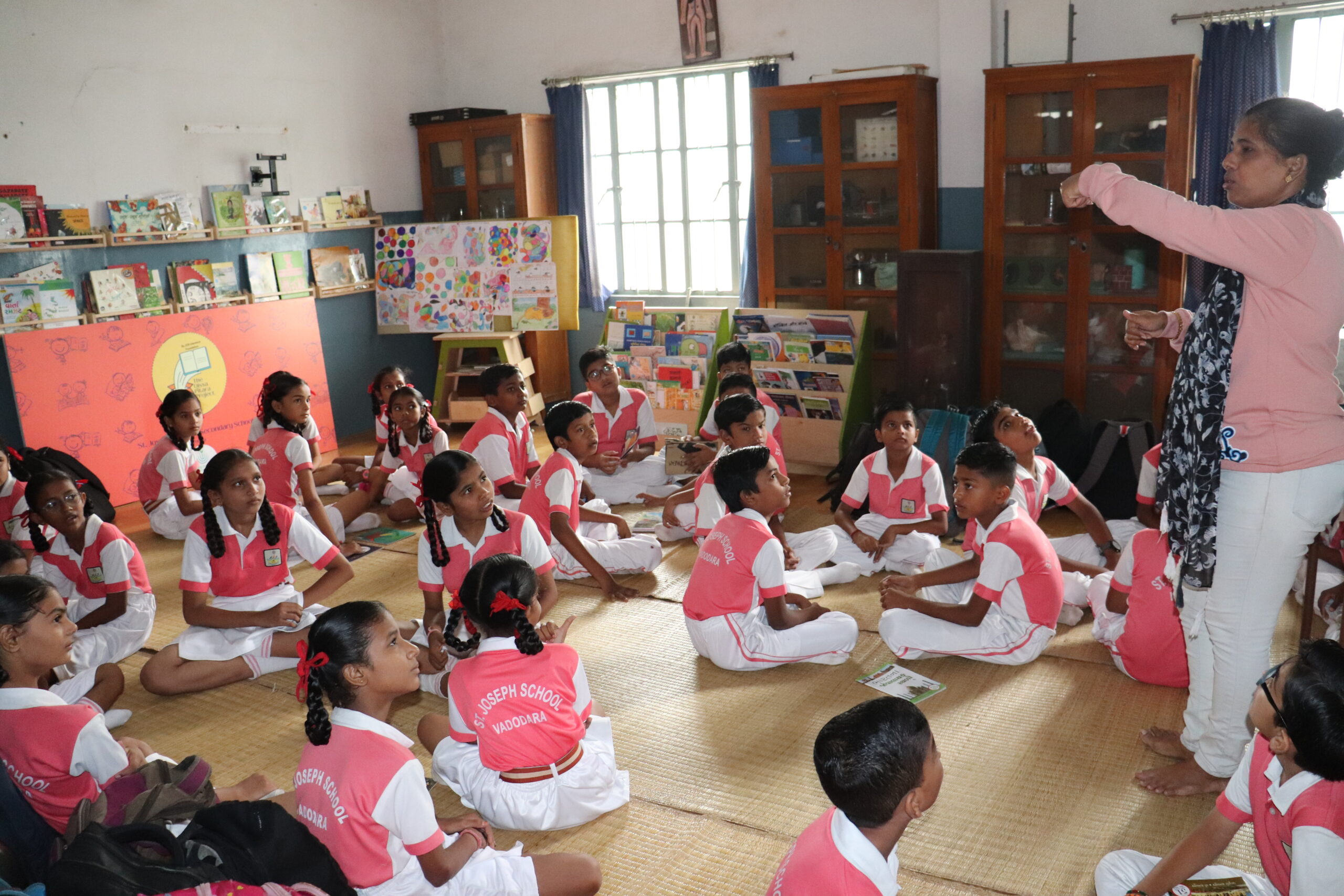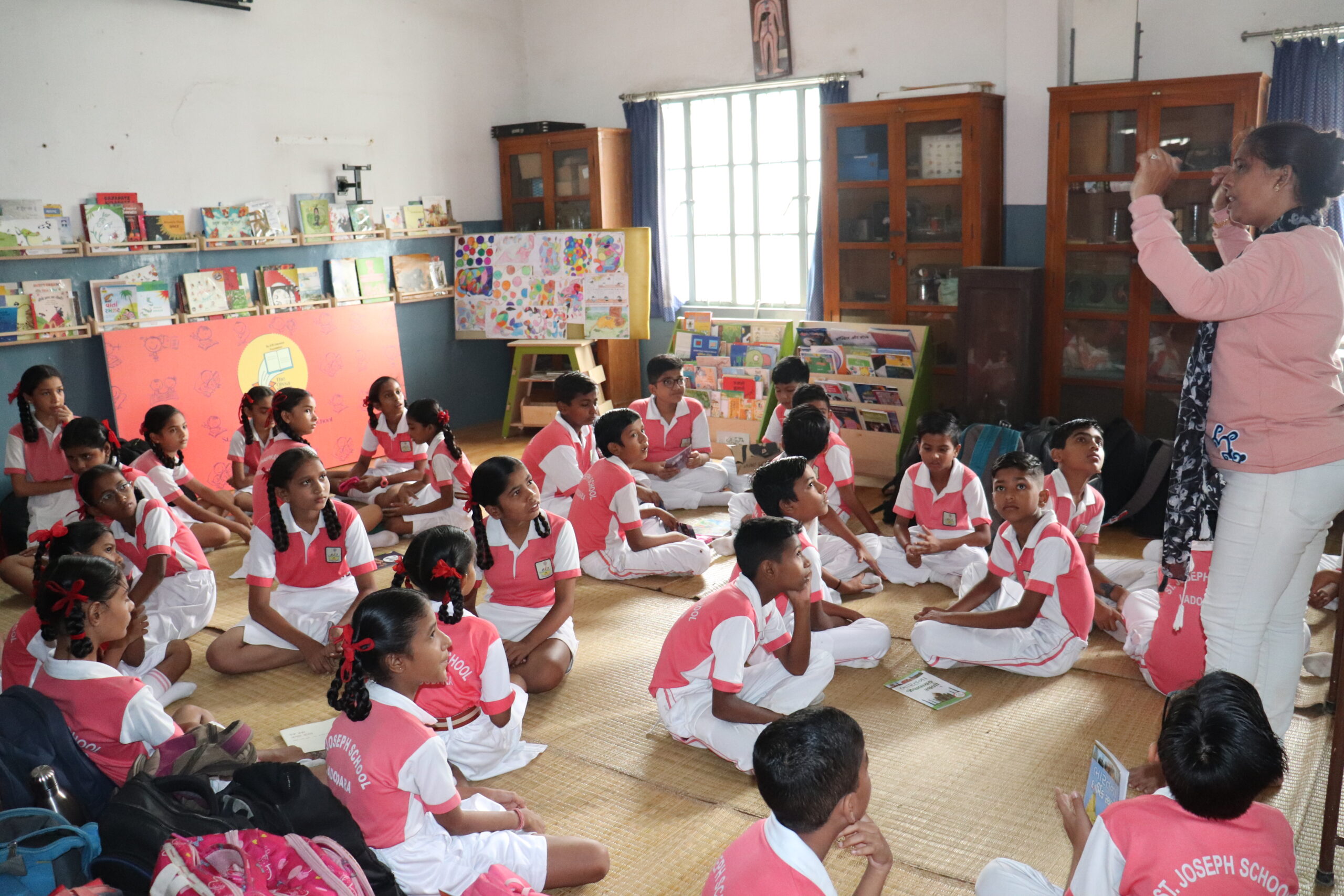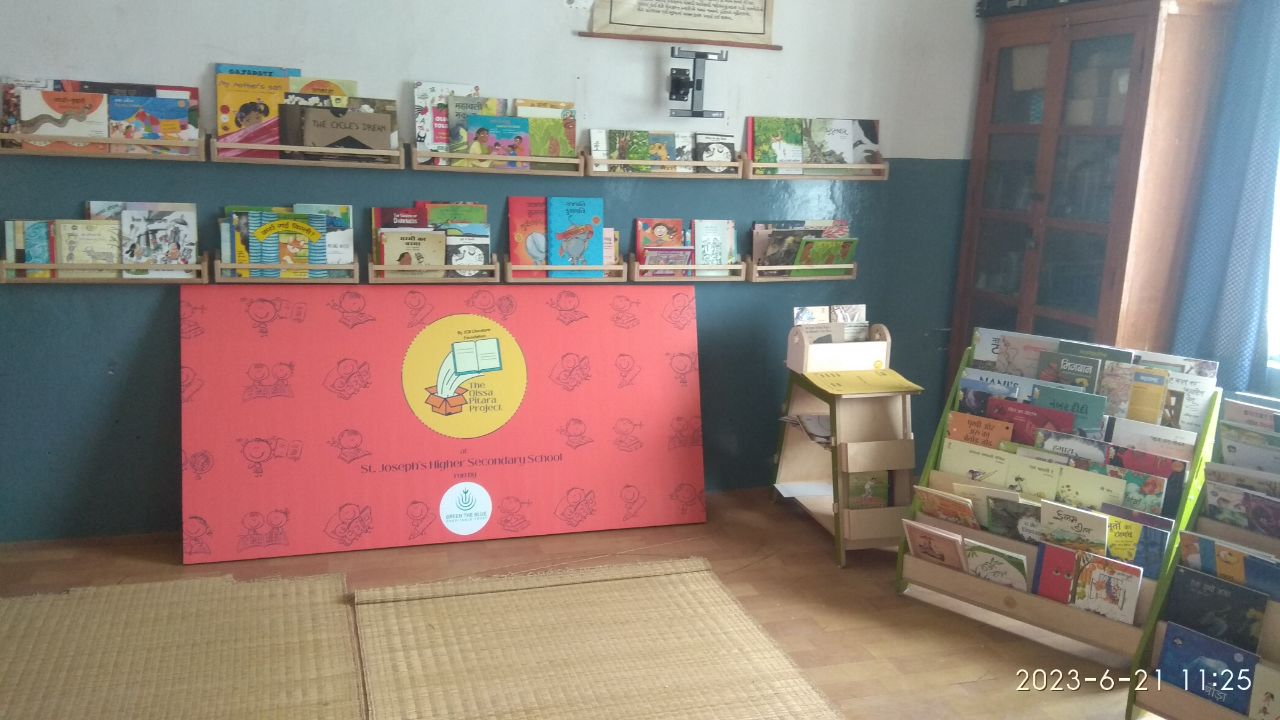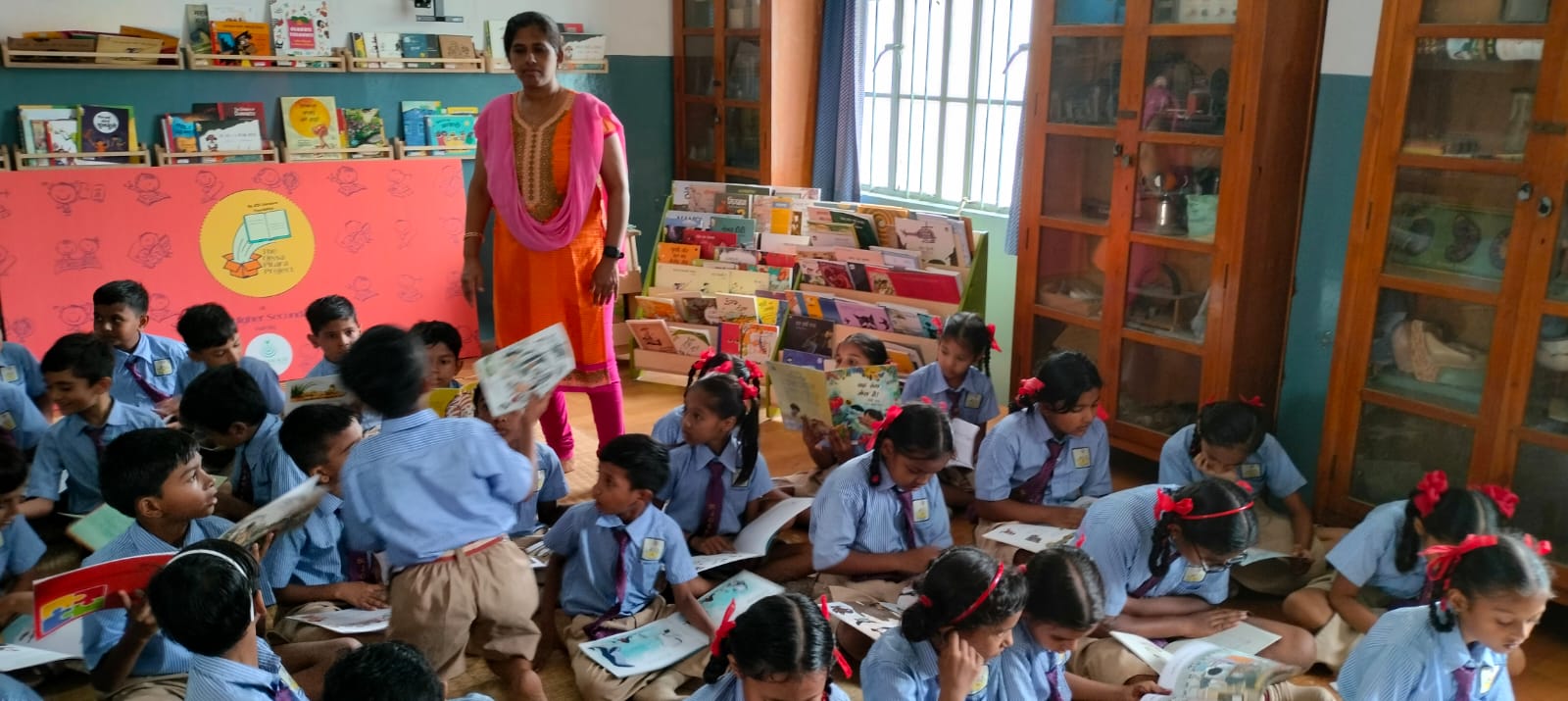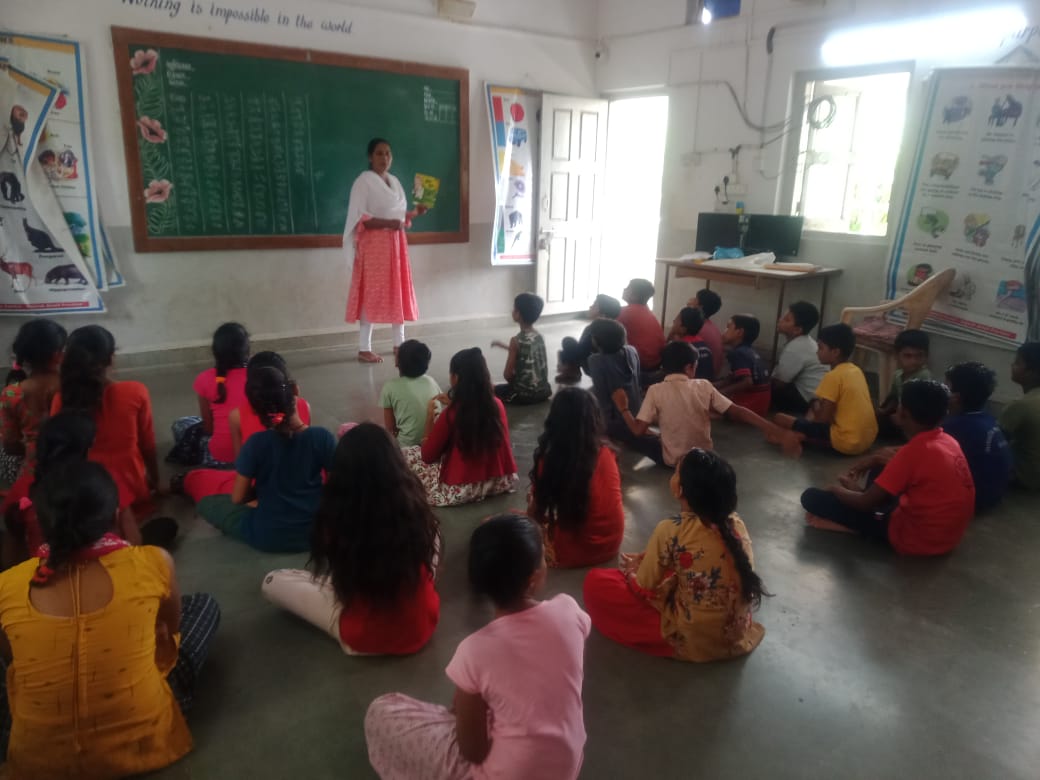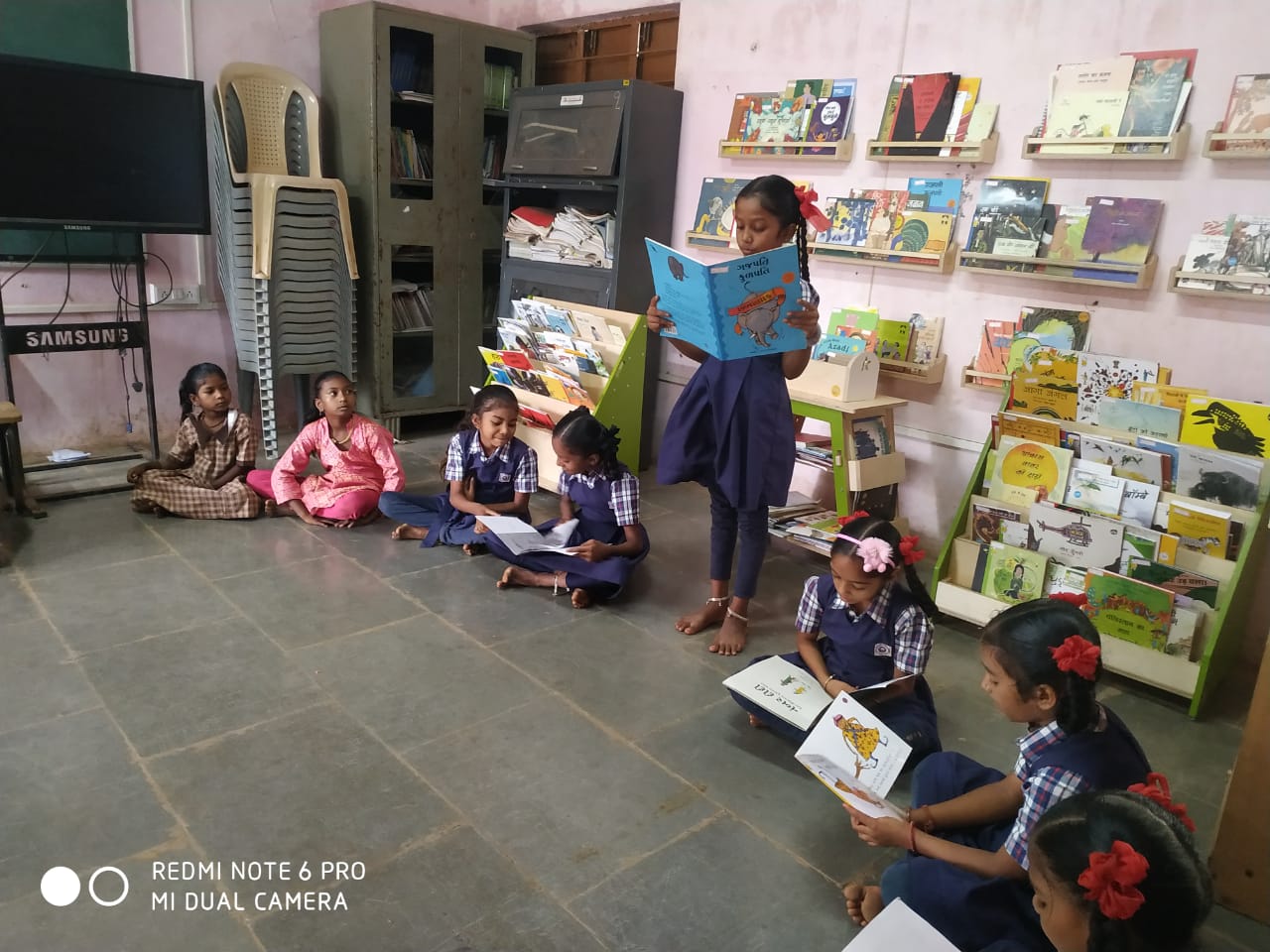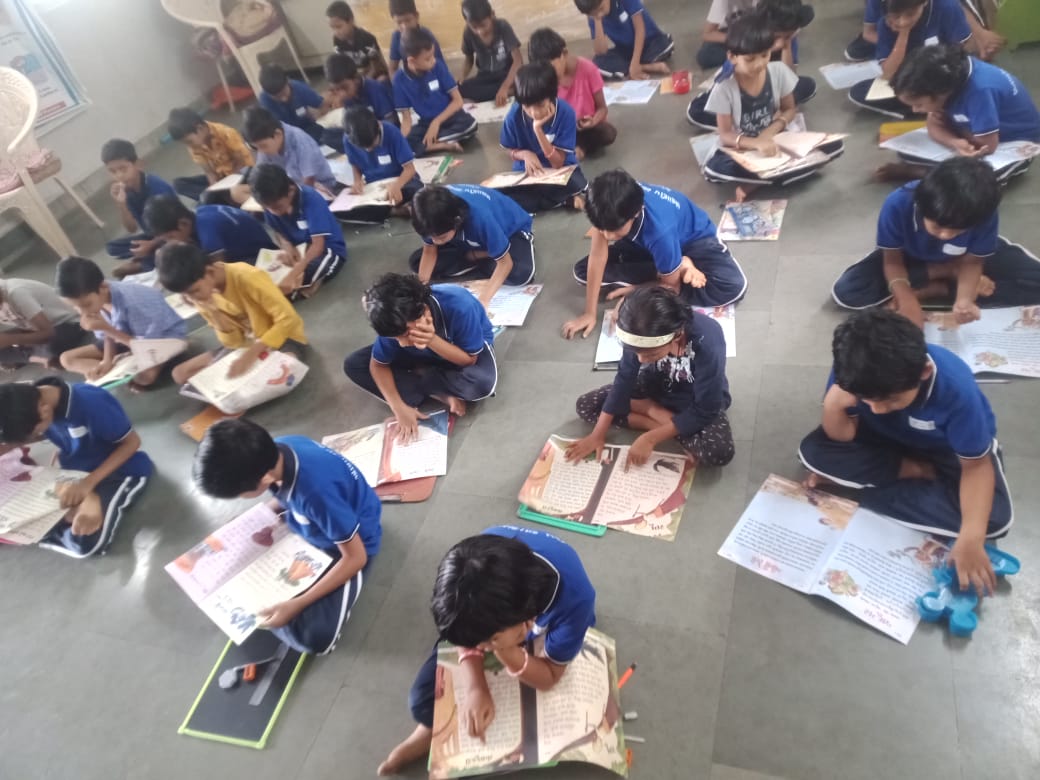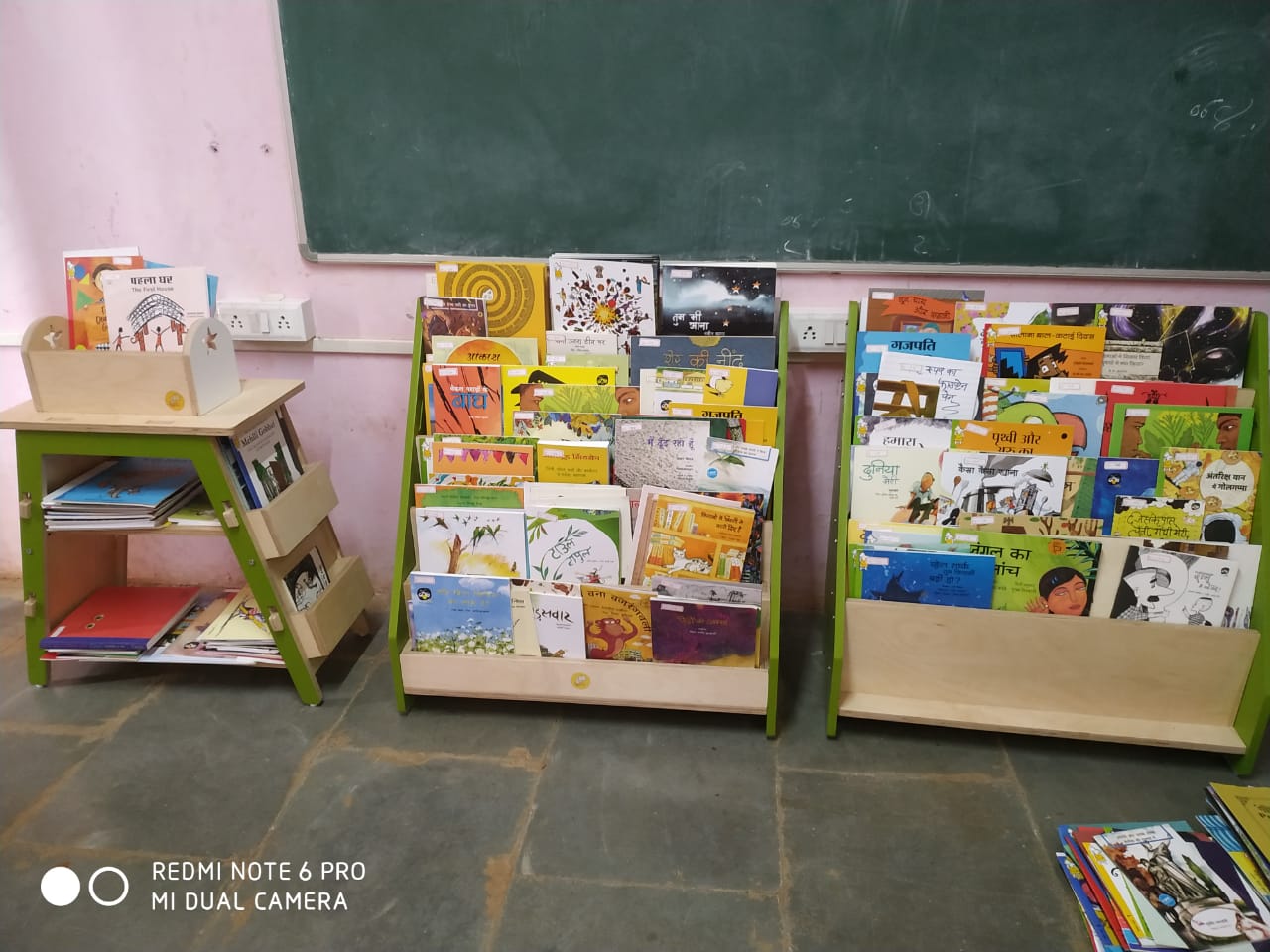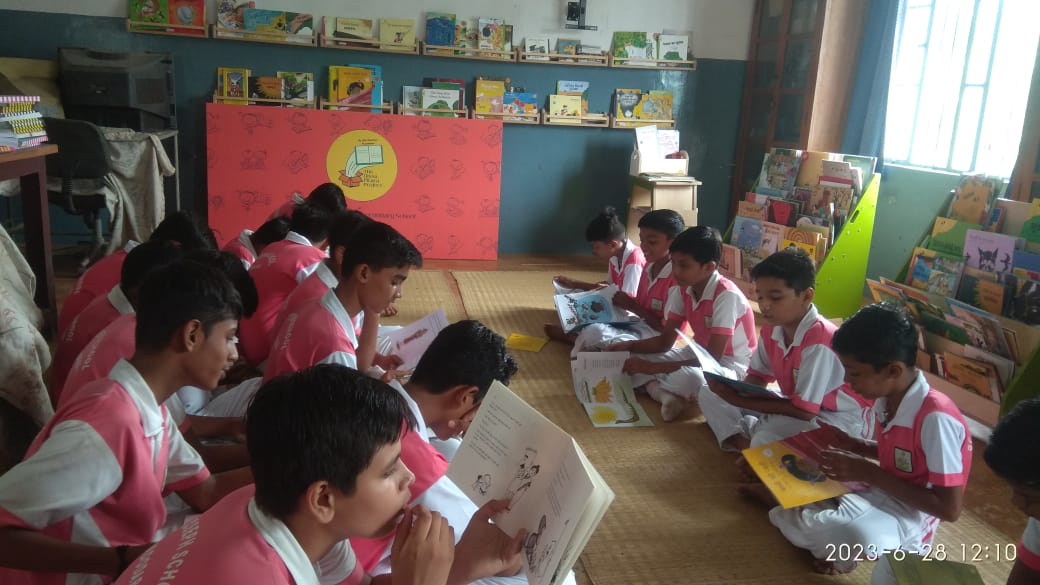 Community Learning Centres
During the Coronavirus pandemic, when the schools were shut, our animators visited the remote villages in South Gujarat, organized the children and conducted environmental education programs. These activities were the only learning platform for the children in some of the villages we work. In order the bridge the learning gap, we initiated CLC in ten villages.

The project team with the help of teaching volunteers and others successfully set up ten Community Learning Centres. Through CLC, the teaching volunteers have reached out to more than 600 children during the 15 months of the project duration. The teaching volunteers focused on the foundation skills such as reading & writing. Later, through innovative activities, they were able to make children understand basic scientific, environmental and mathematical concepts.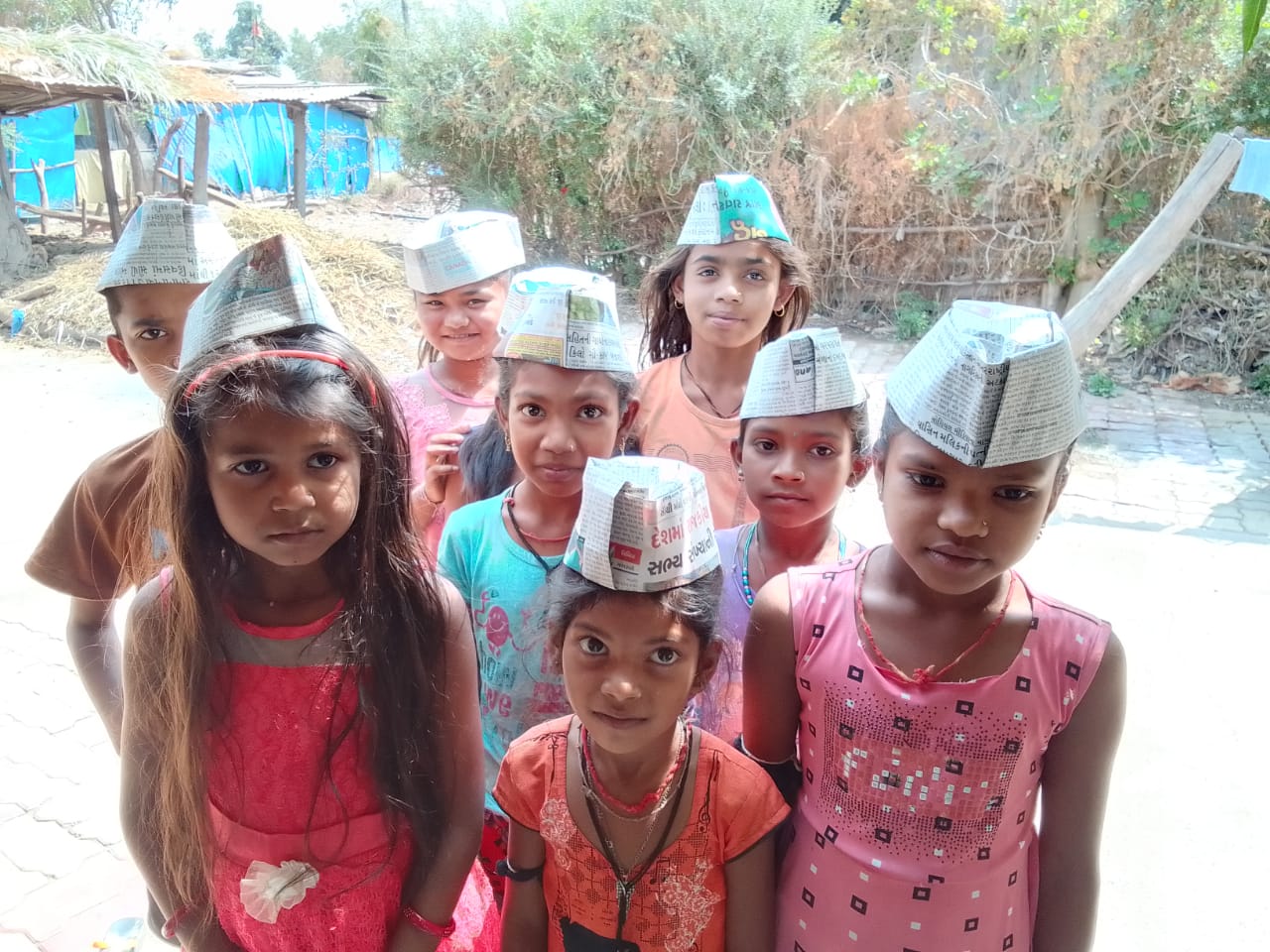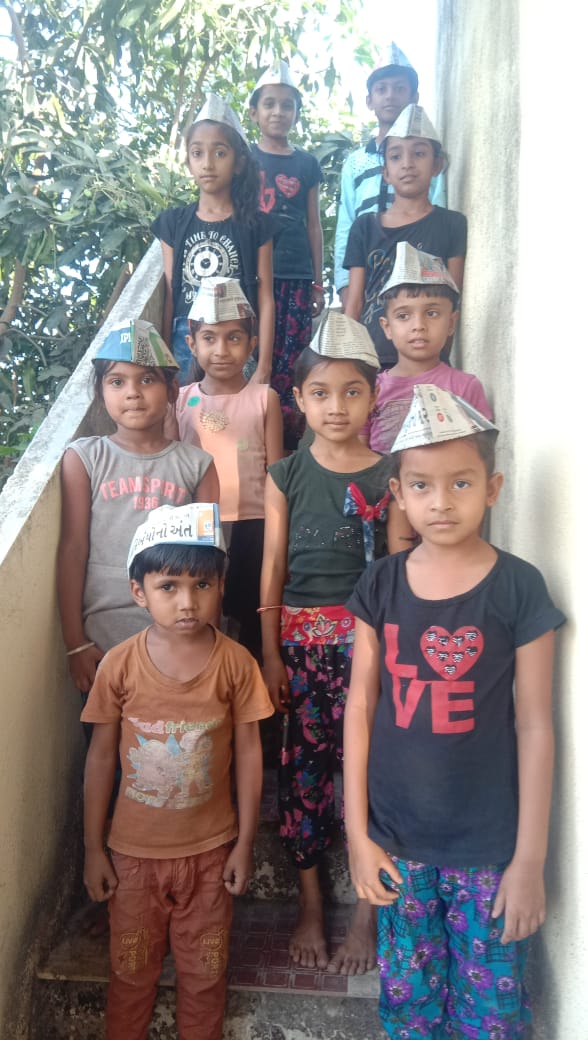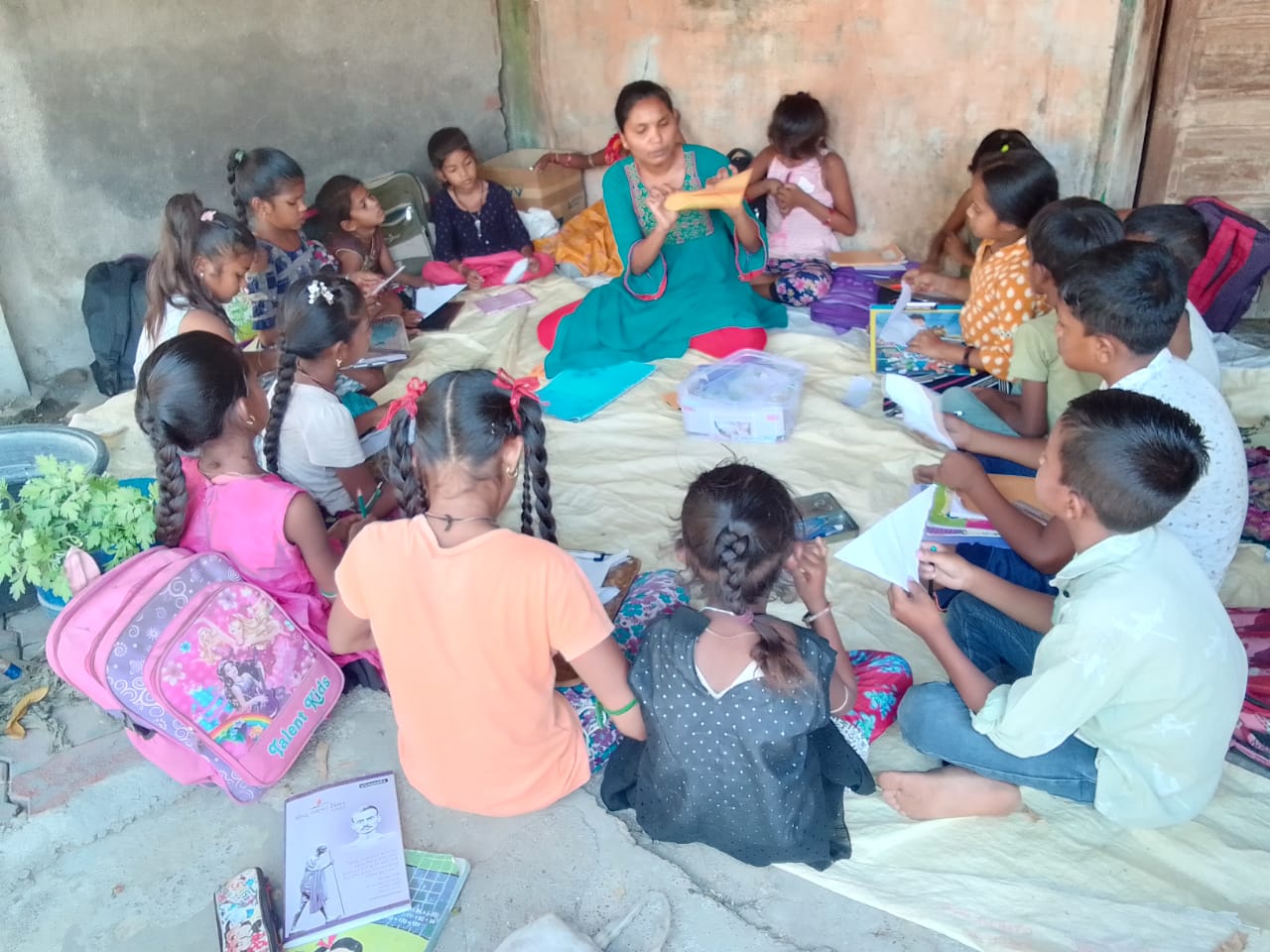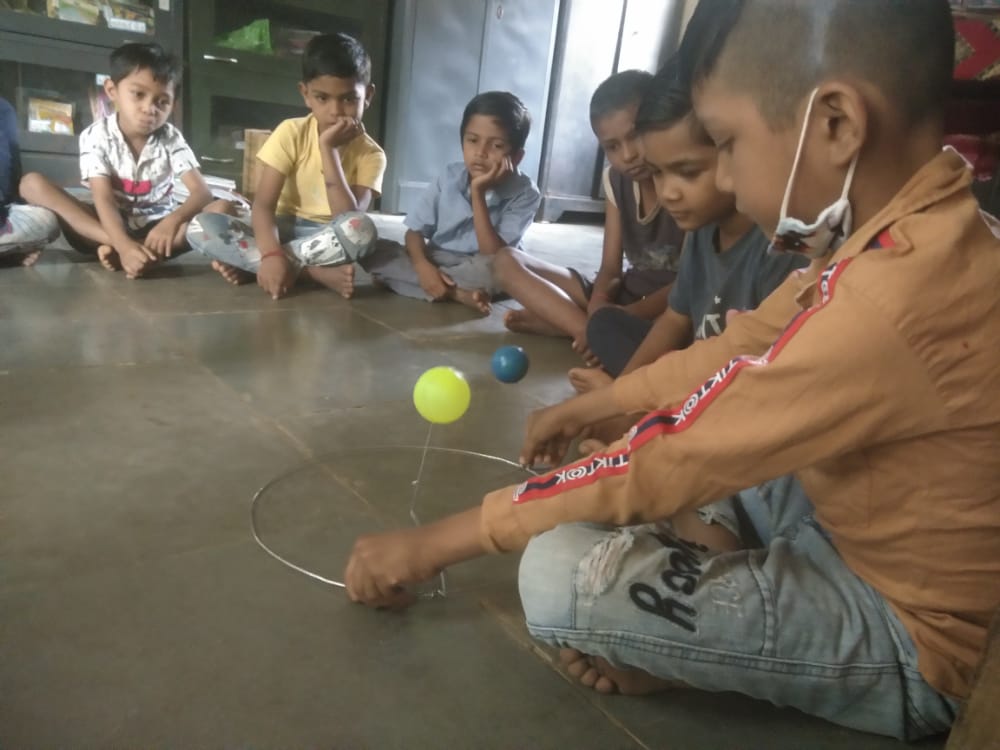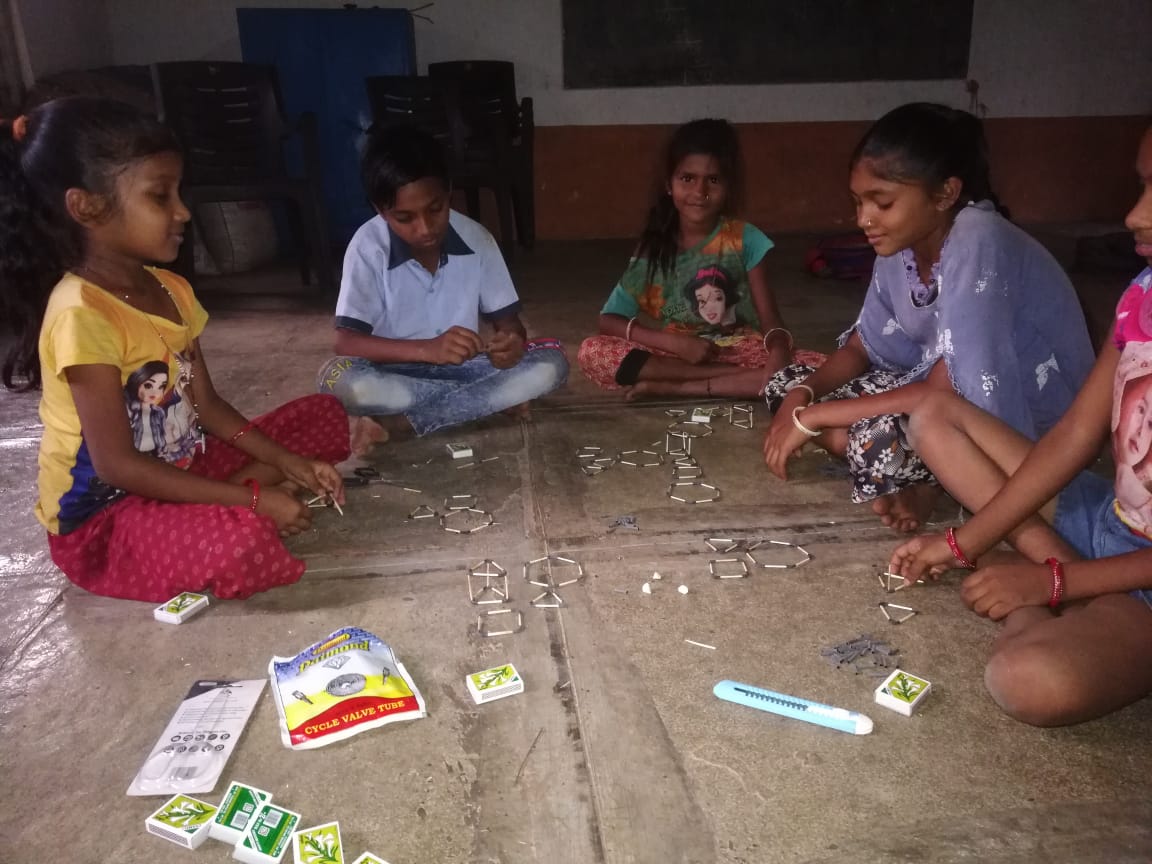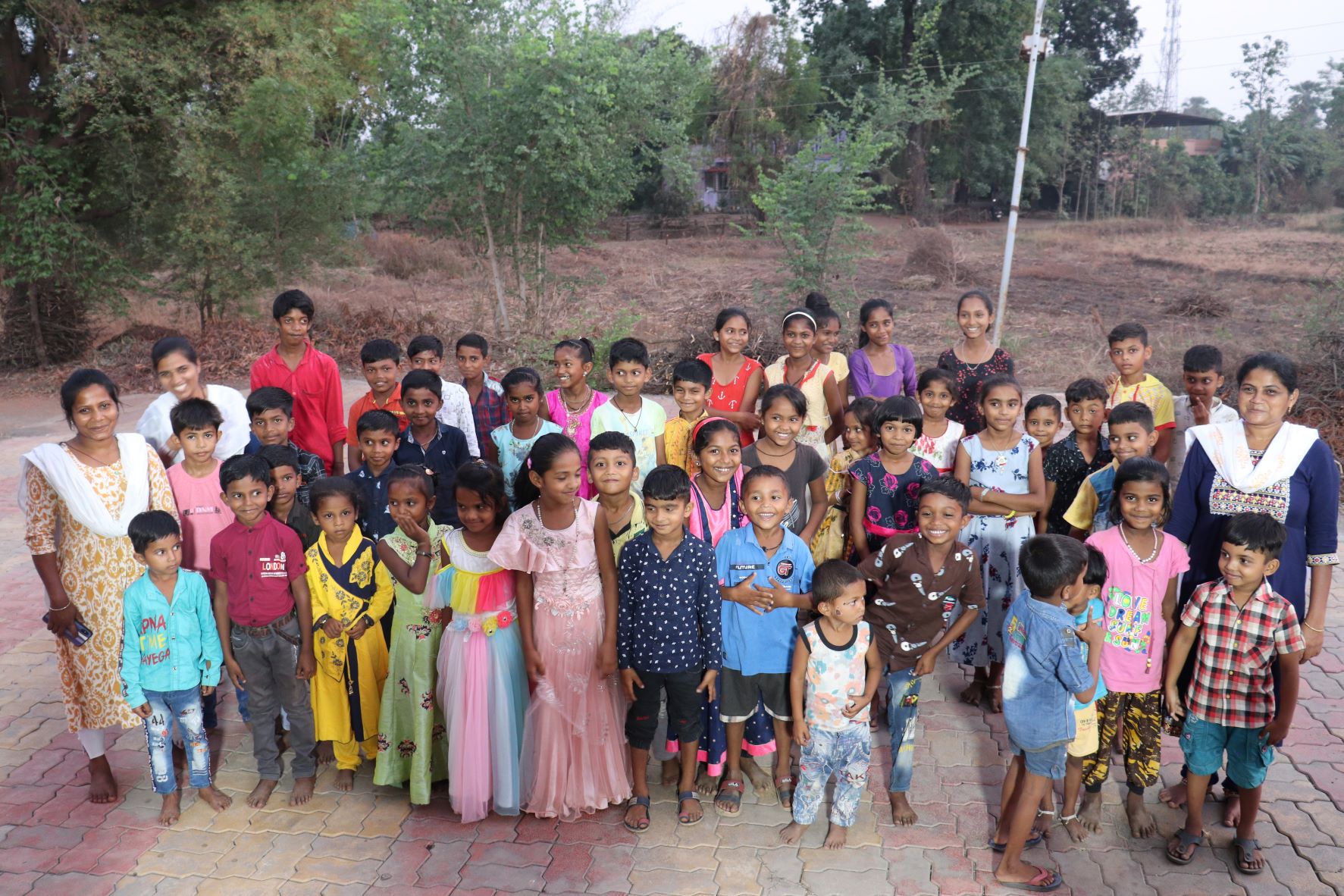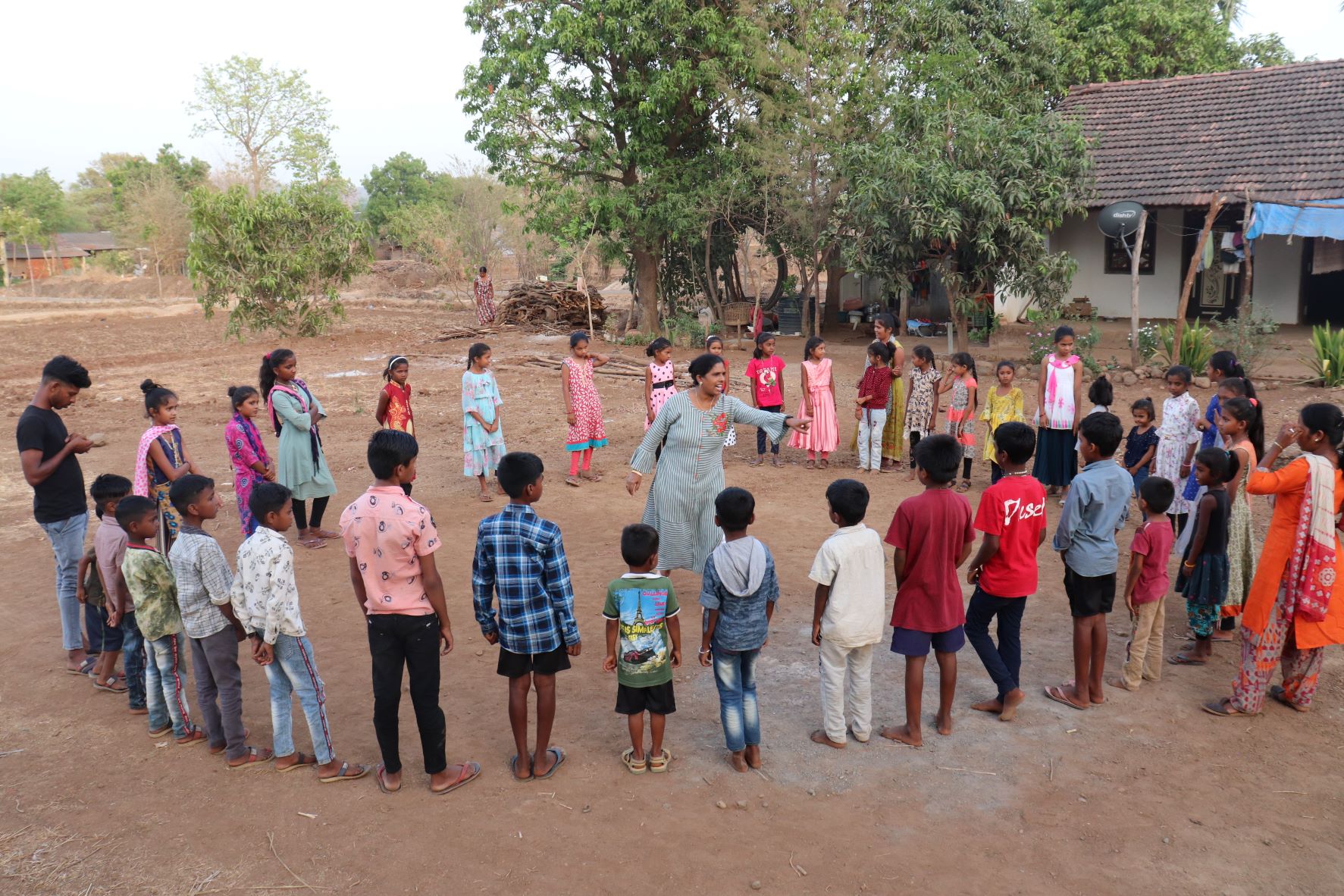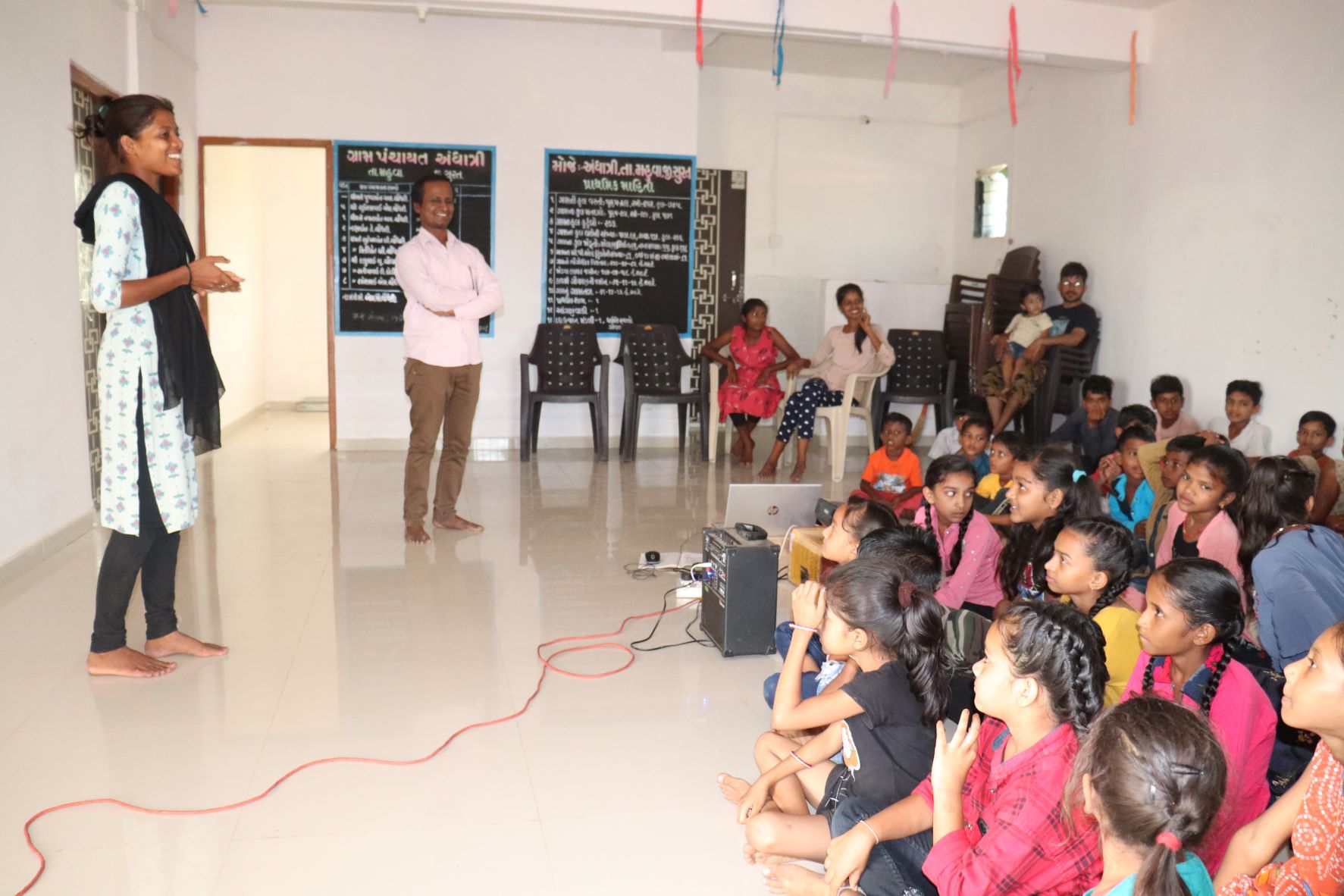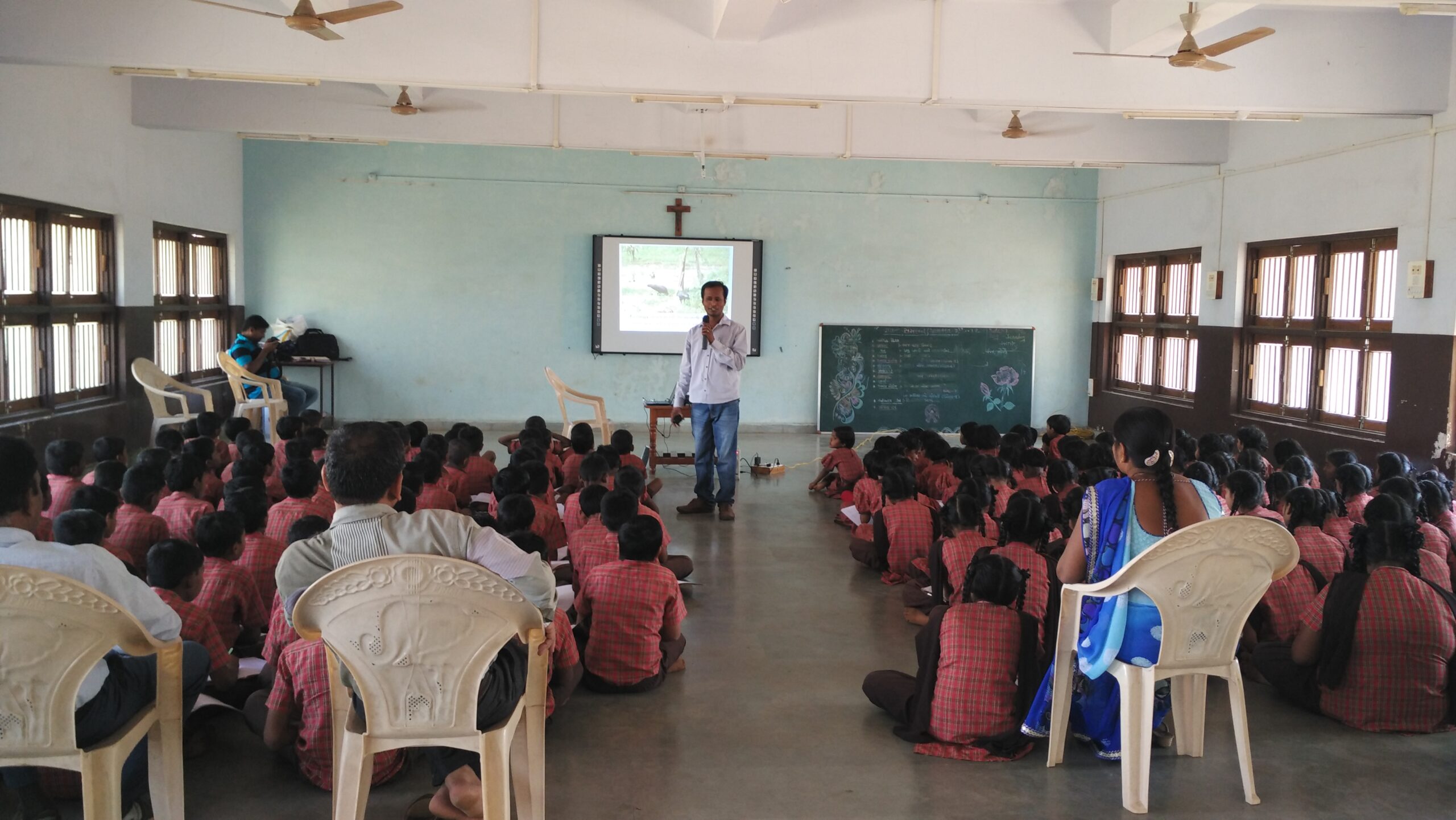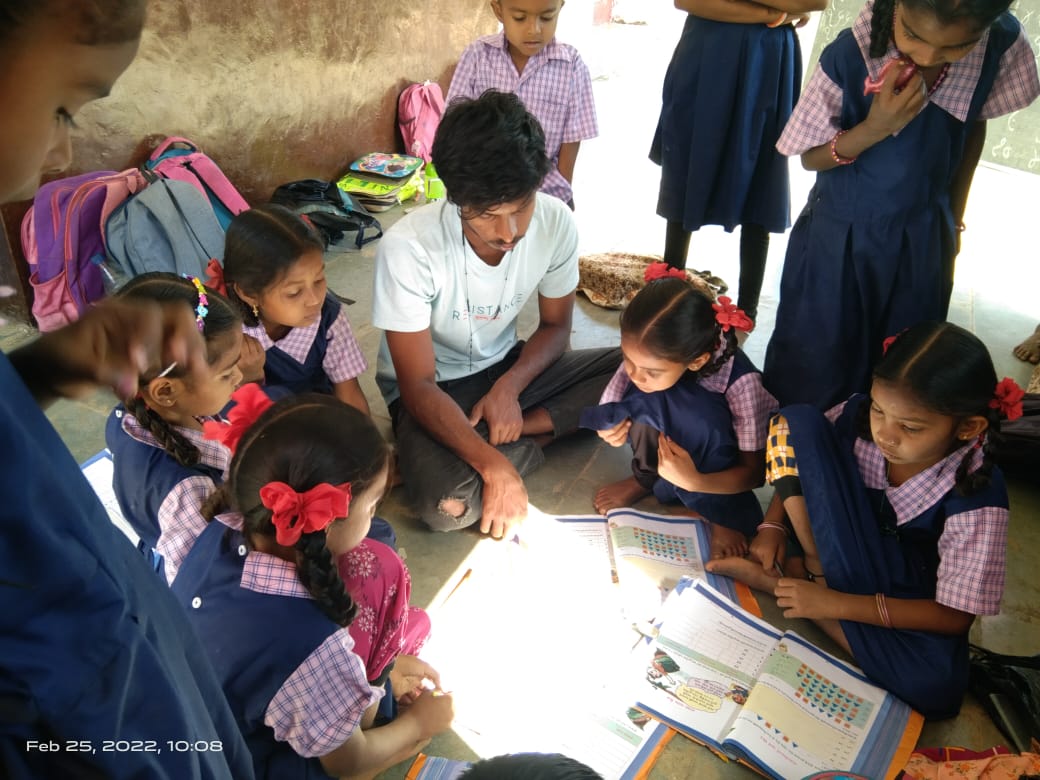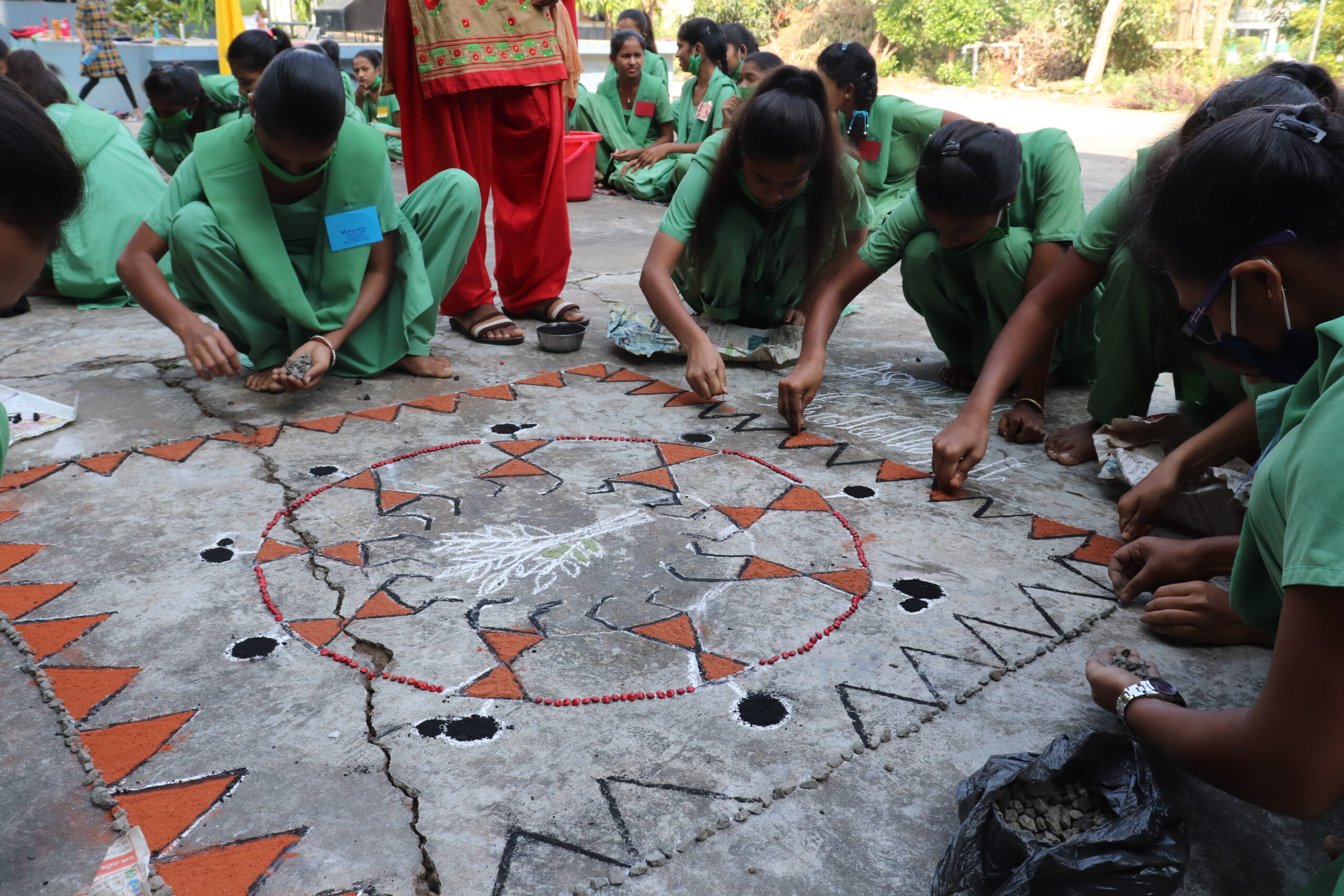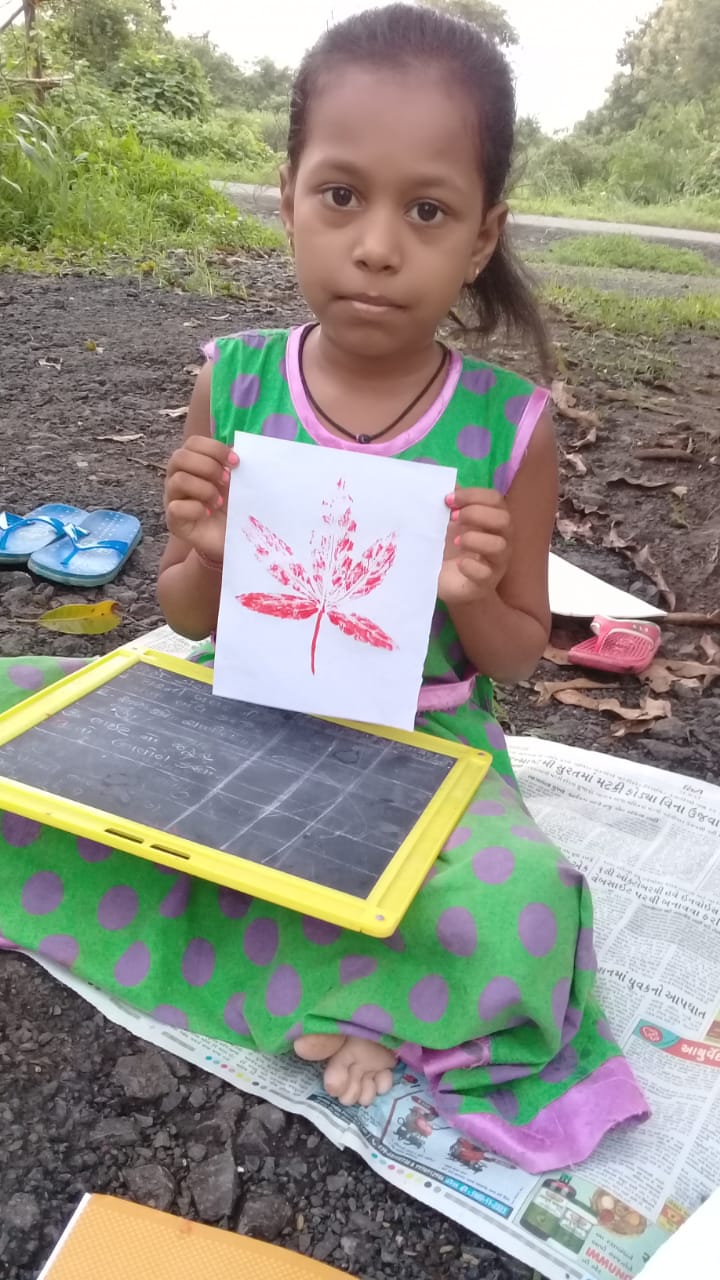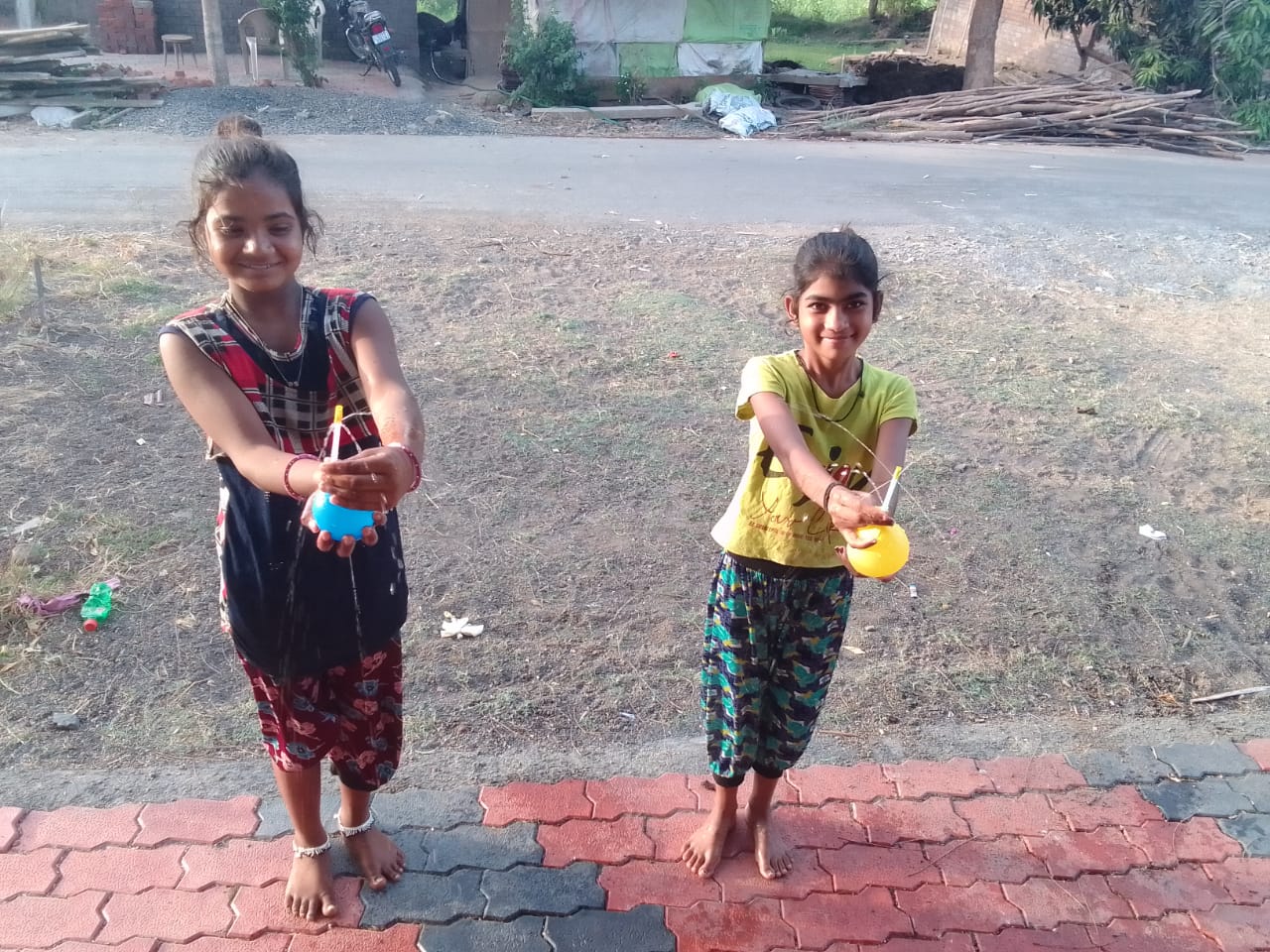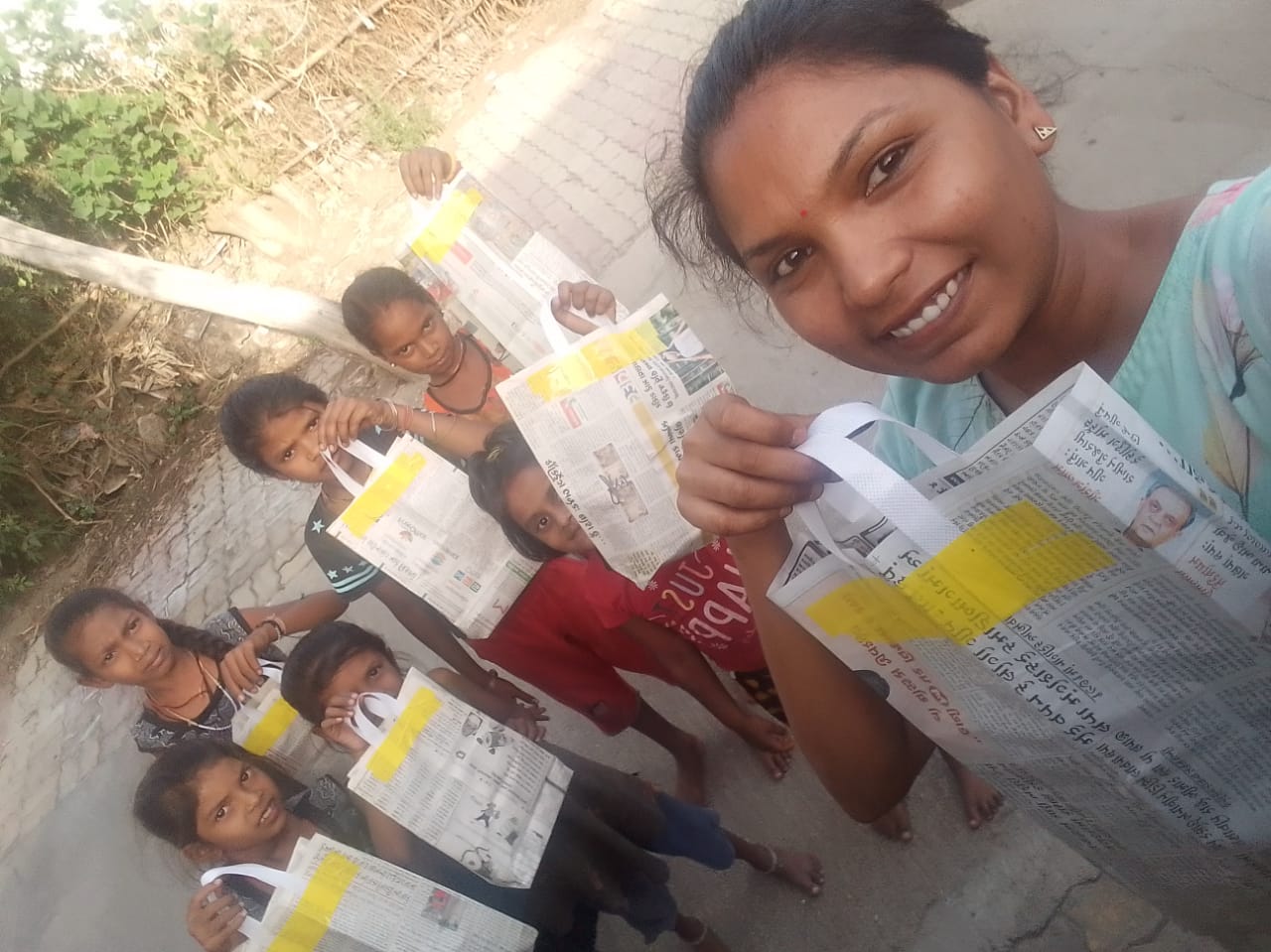 Leaders in Environmental Action Force (LEAF)
LEAF is an innovative and transformative environmental education program which consists of 8 outdoor workshops in which we deal with some of the important themes and issues in ecology. We have so far trained more than 2200 students from 14 schools in Gujarat.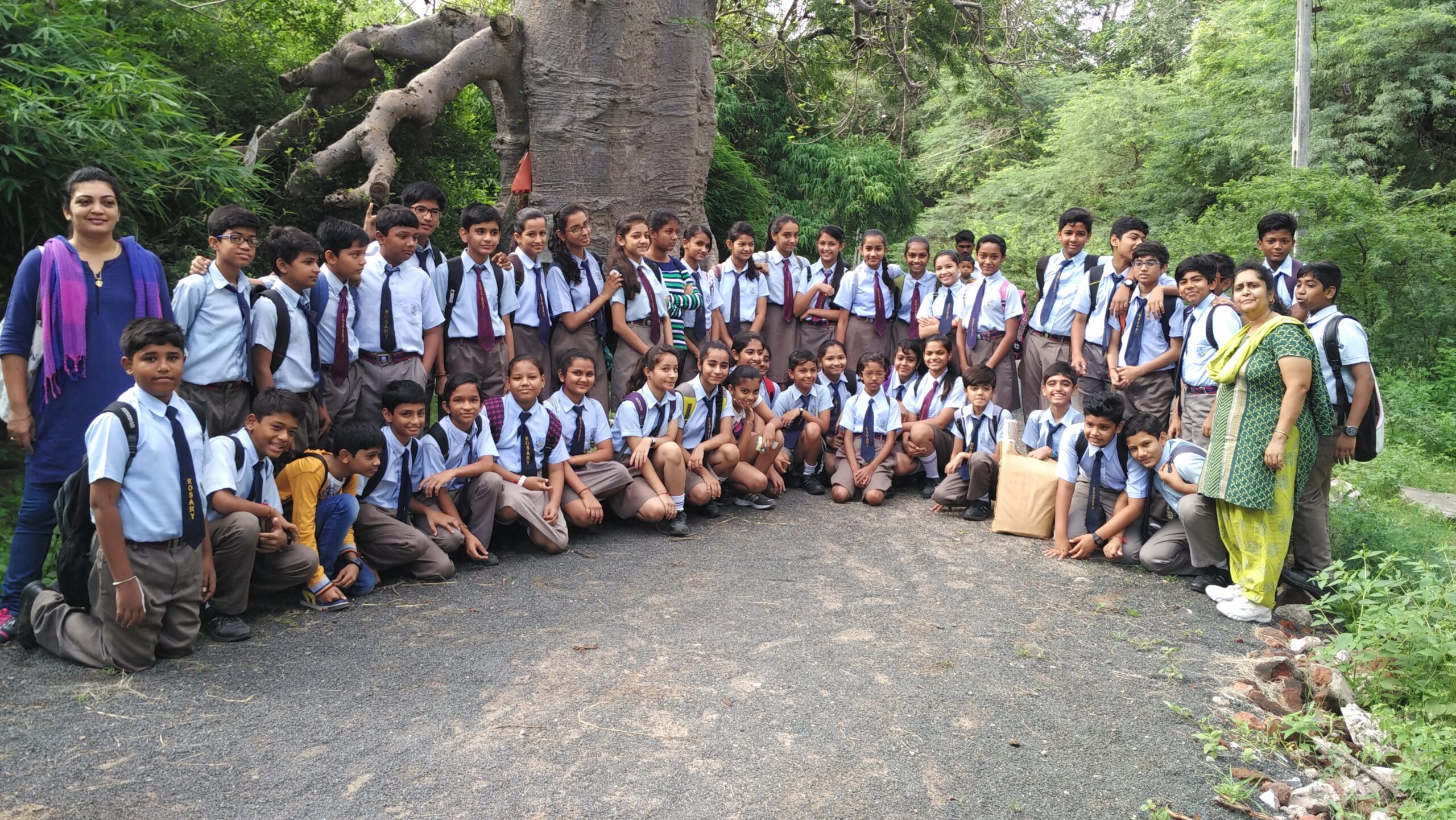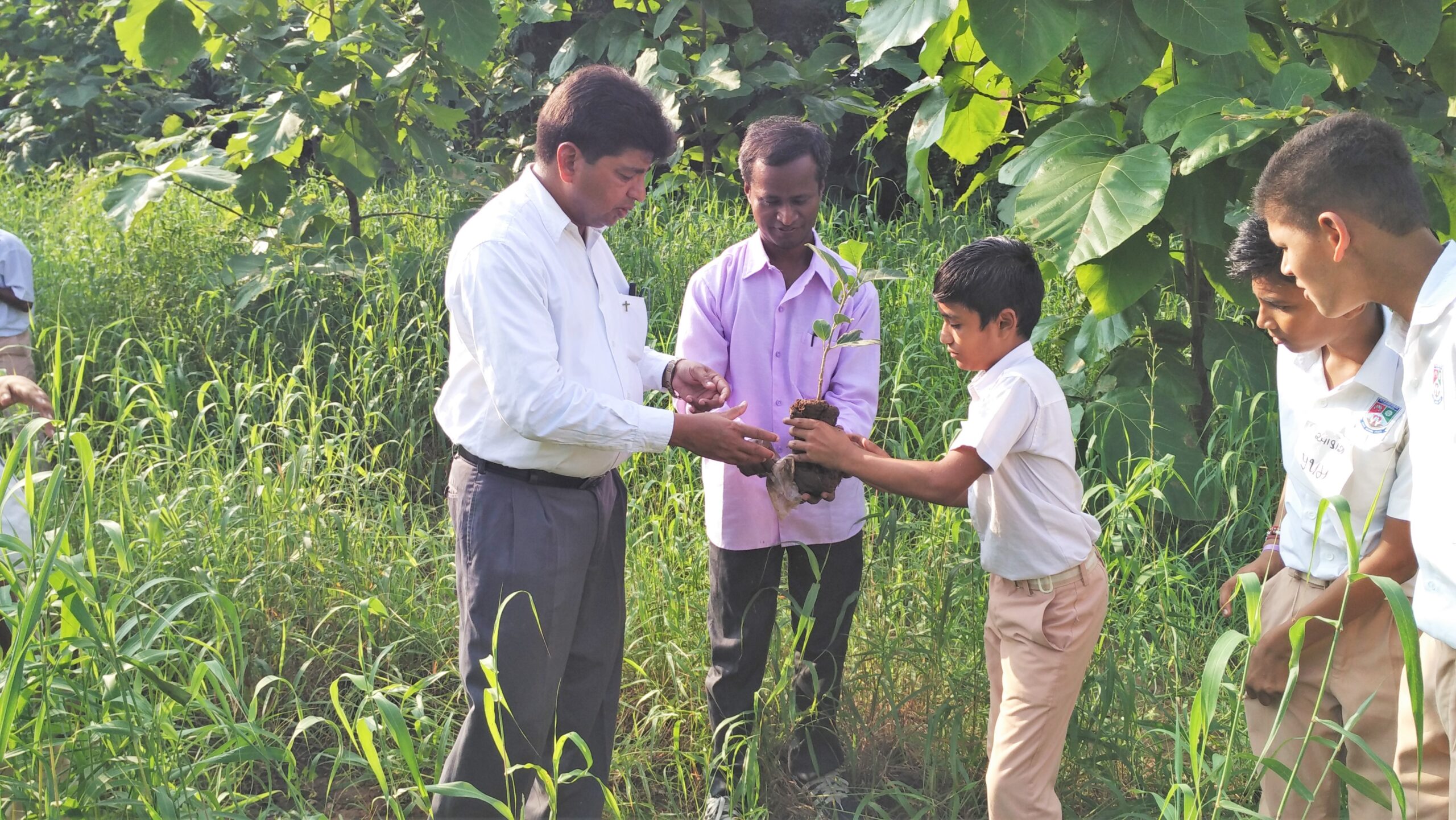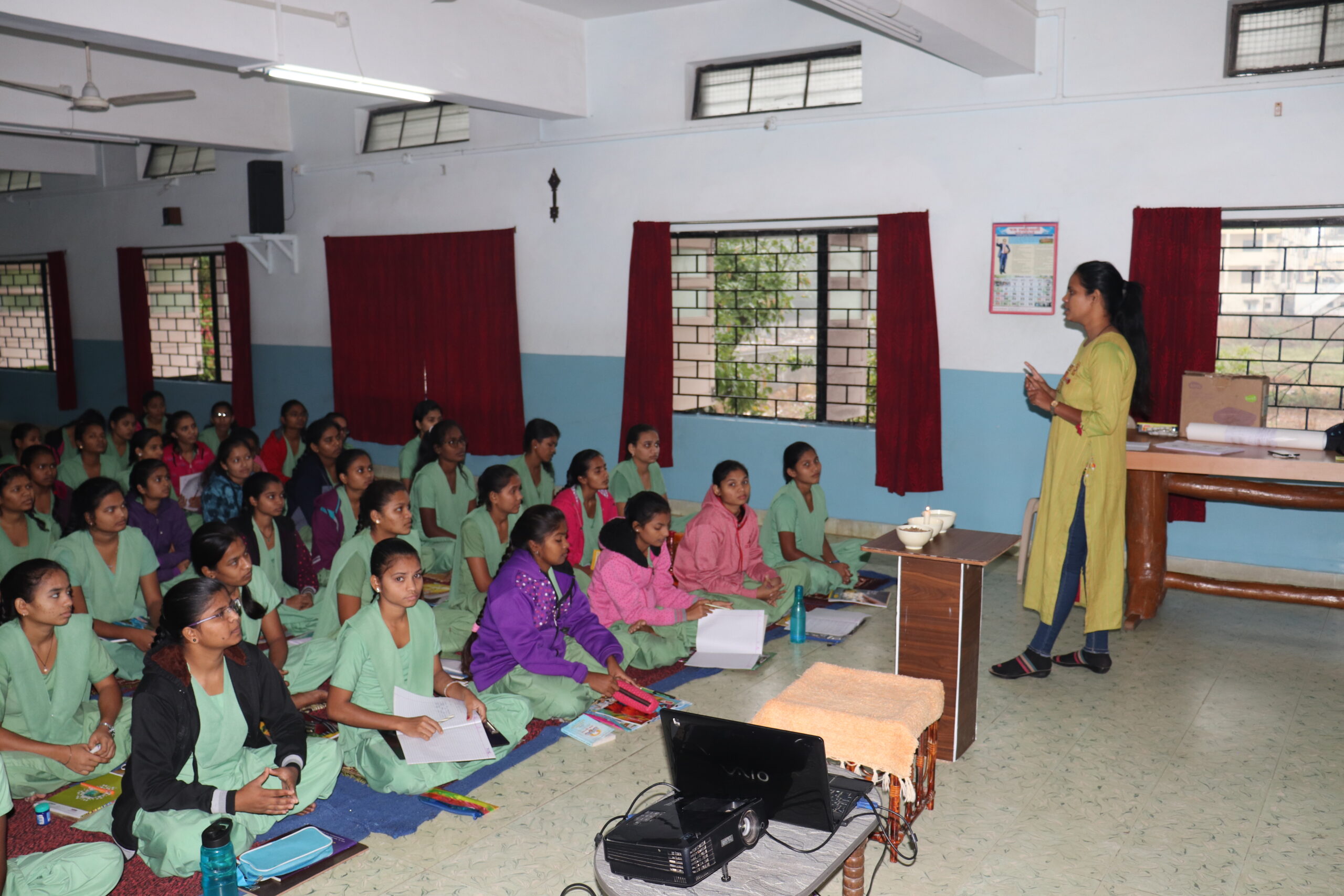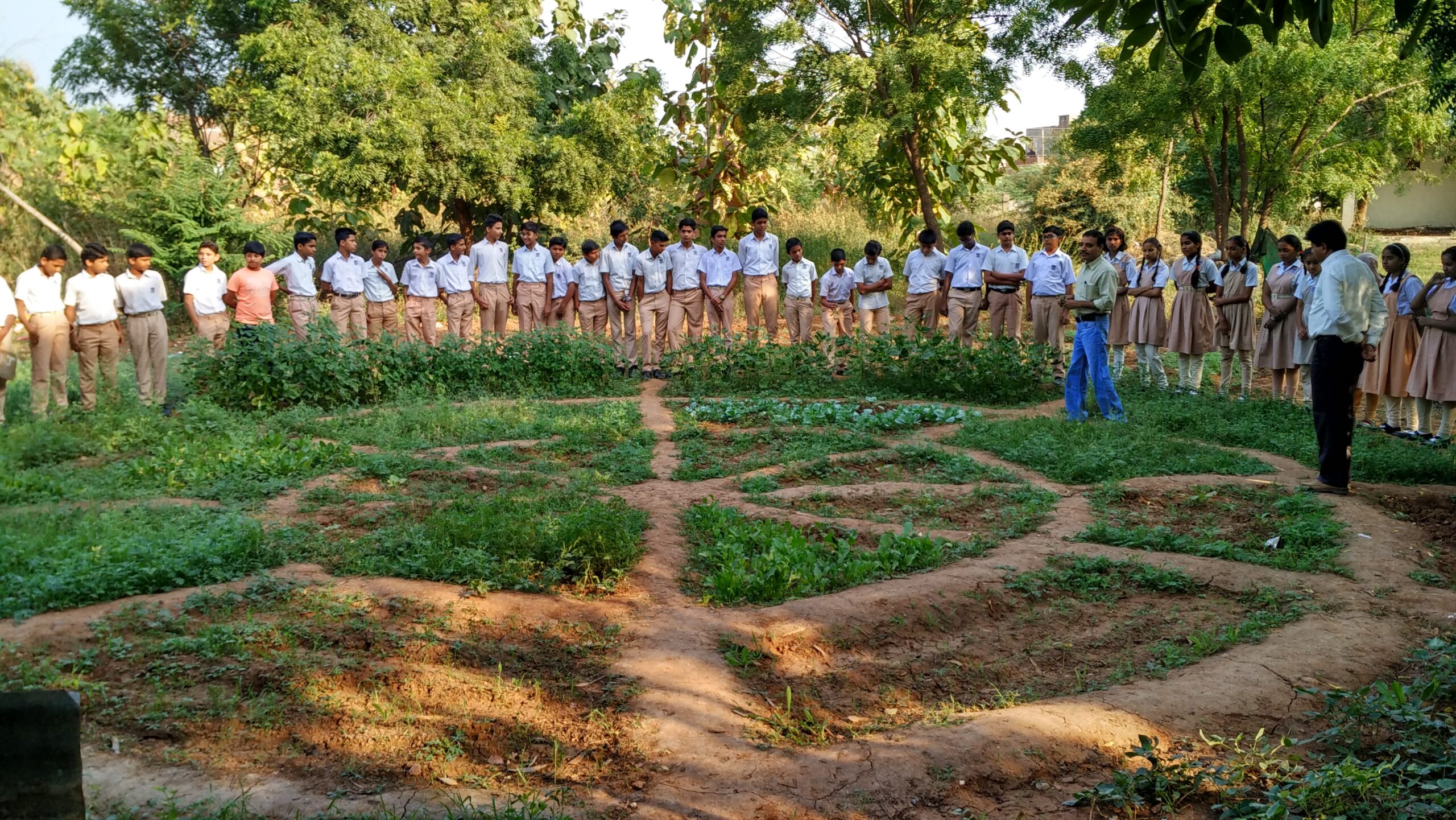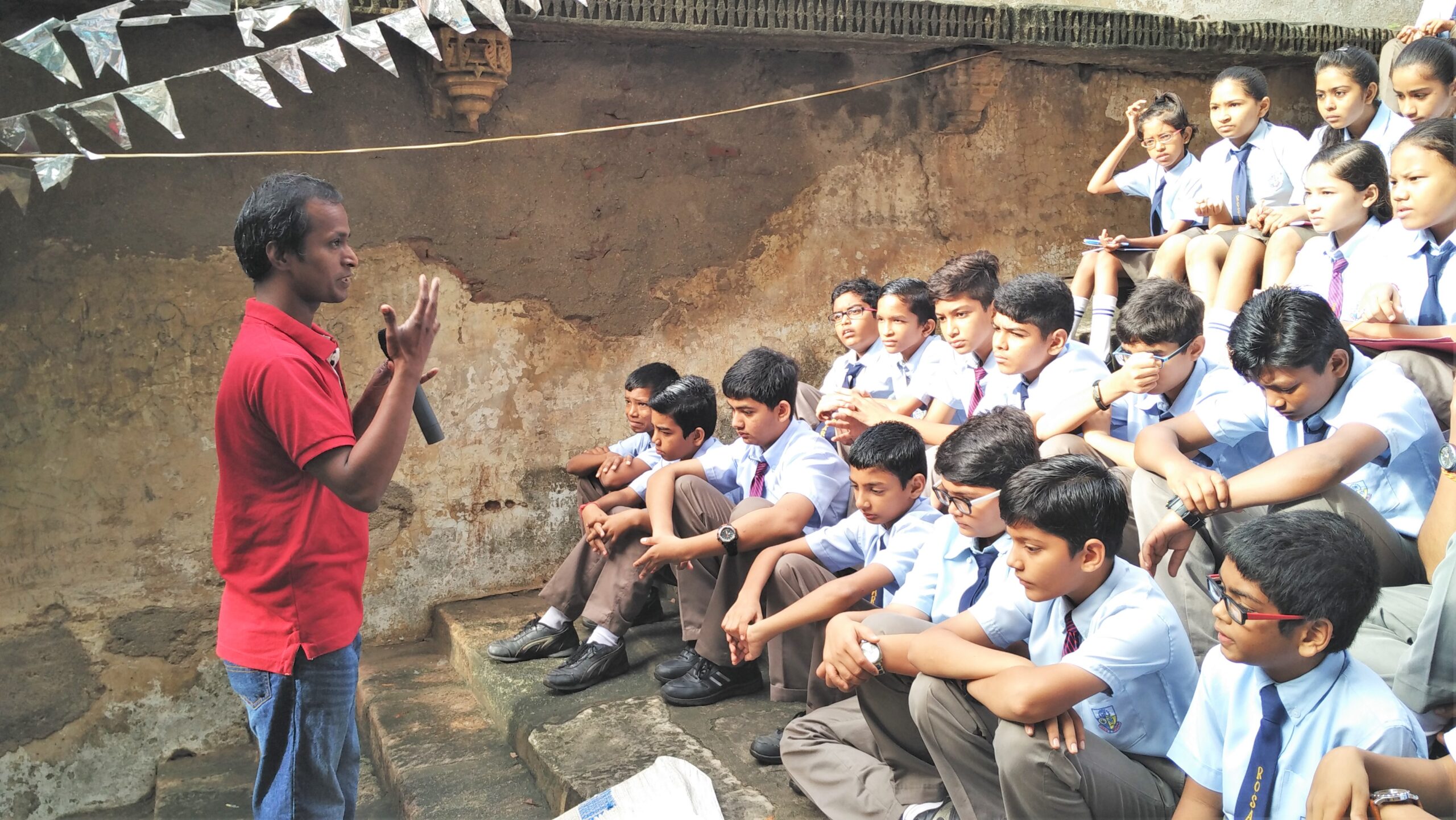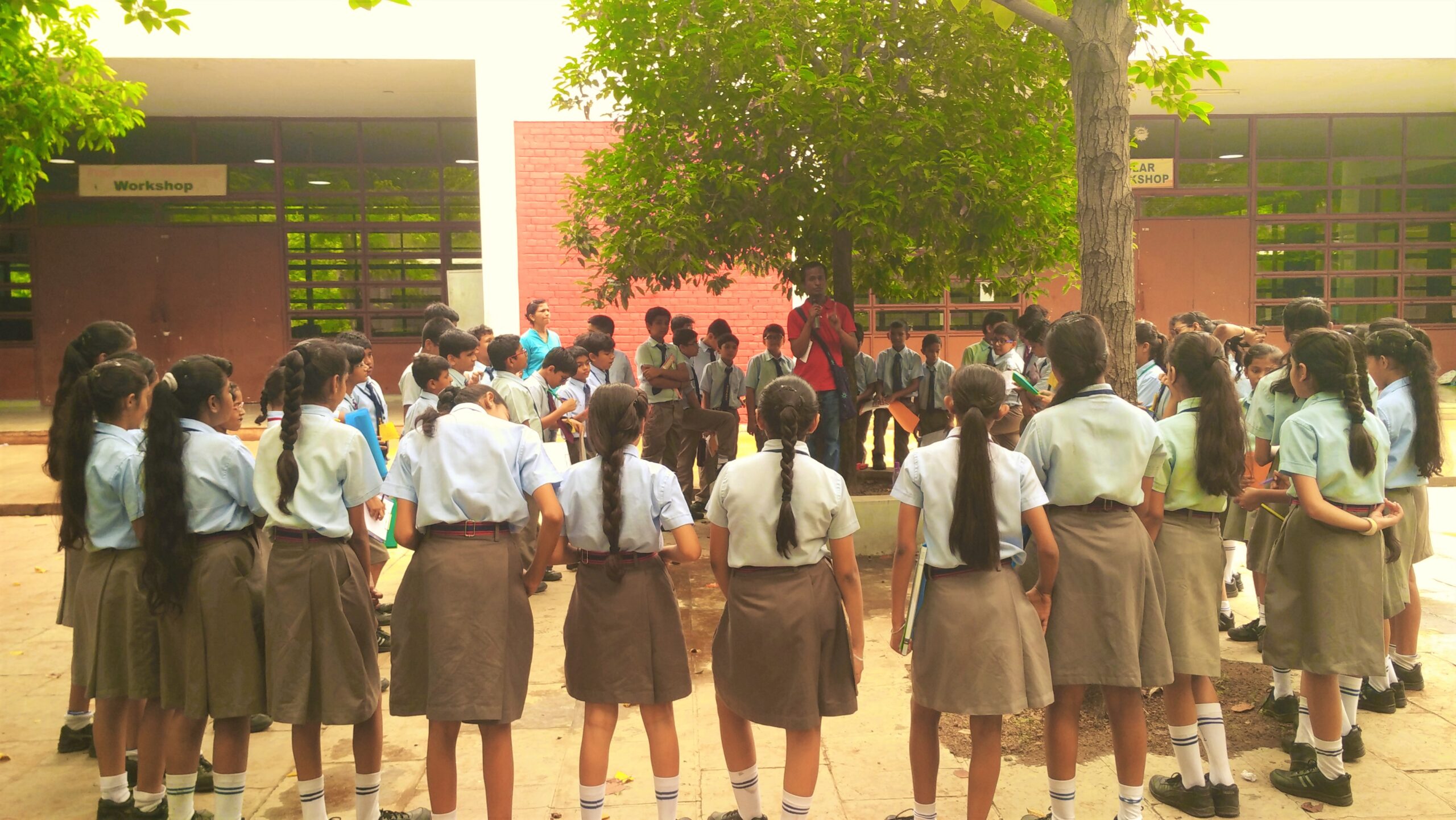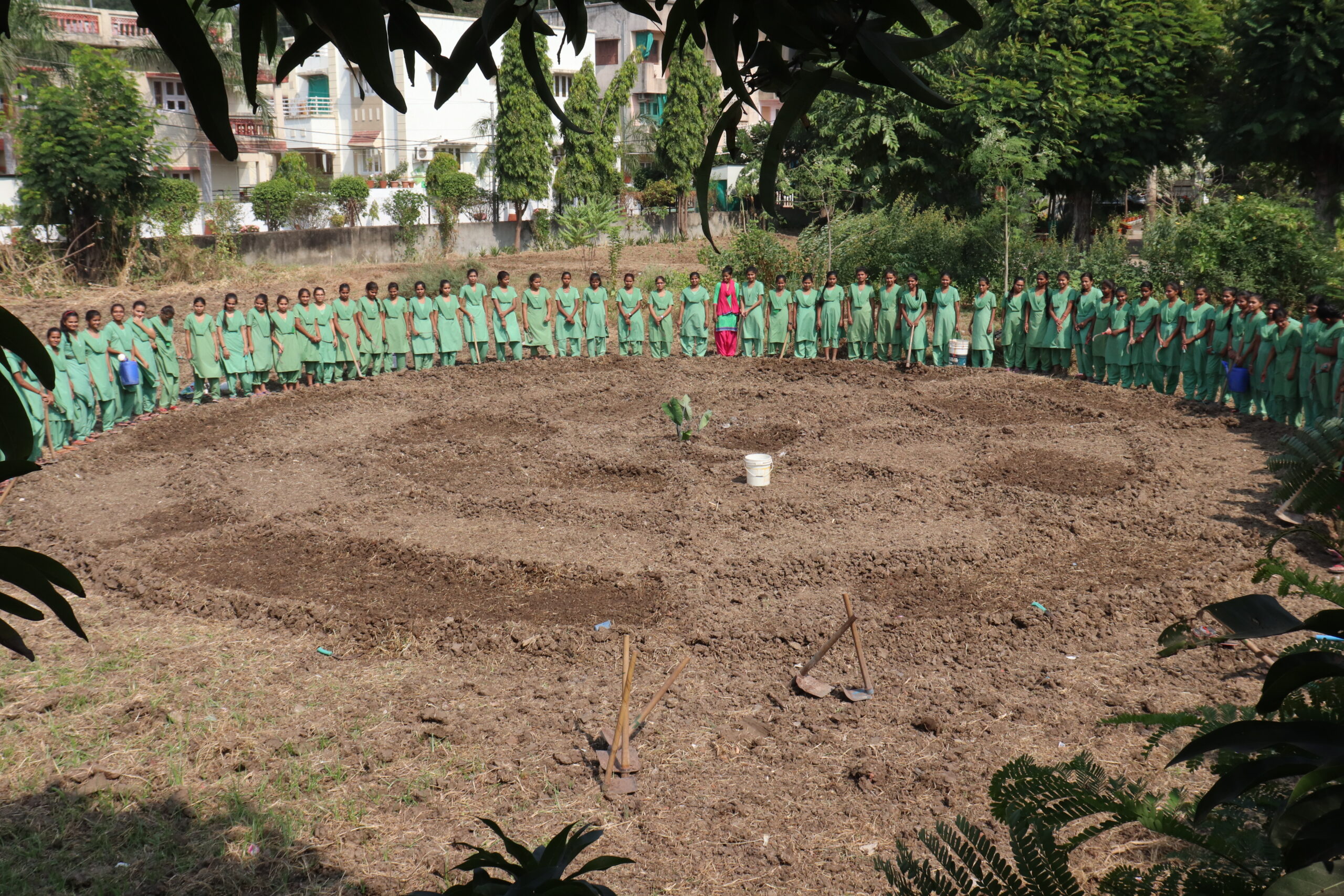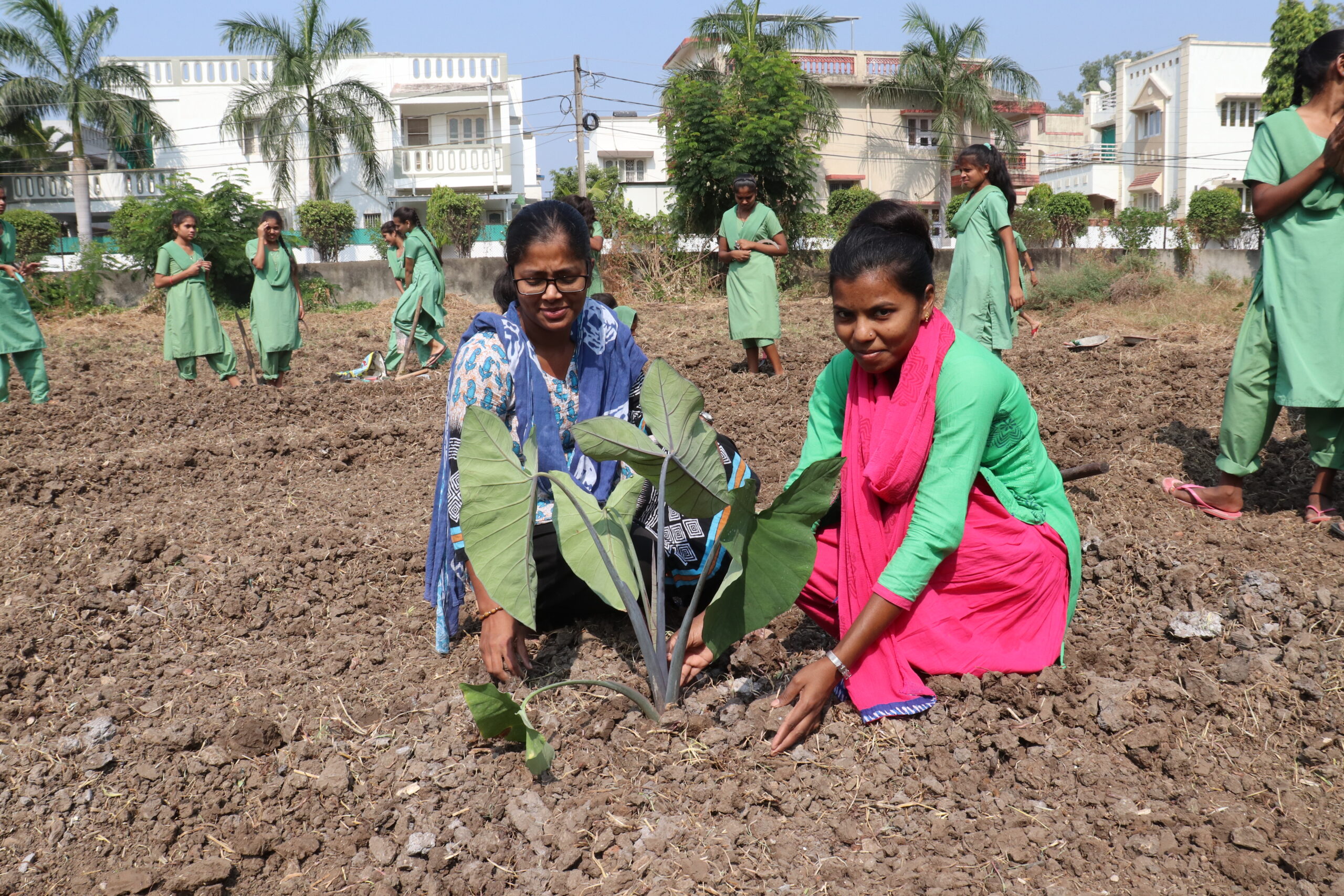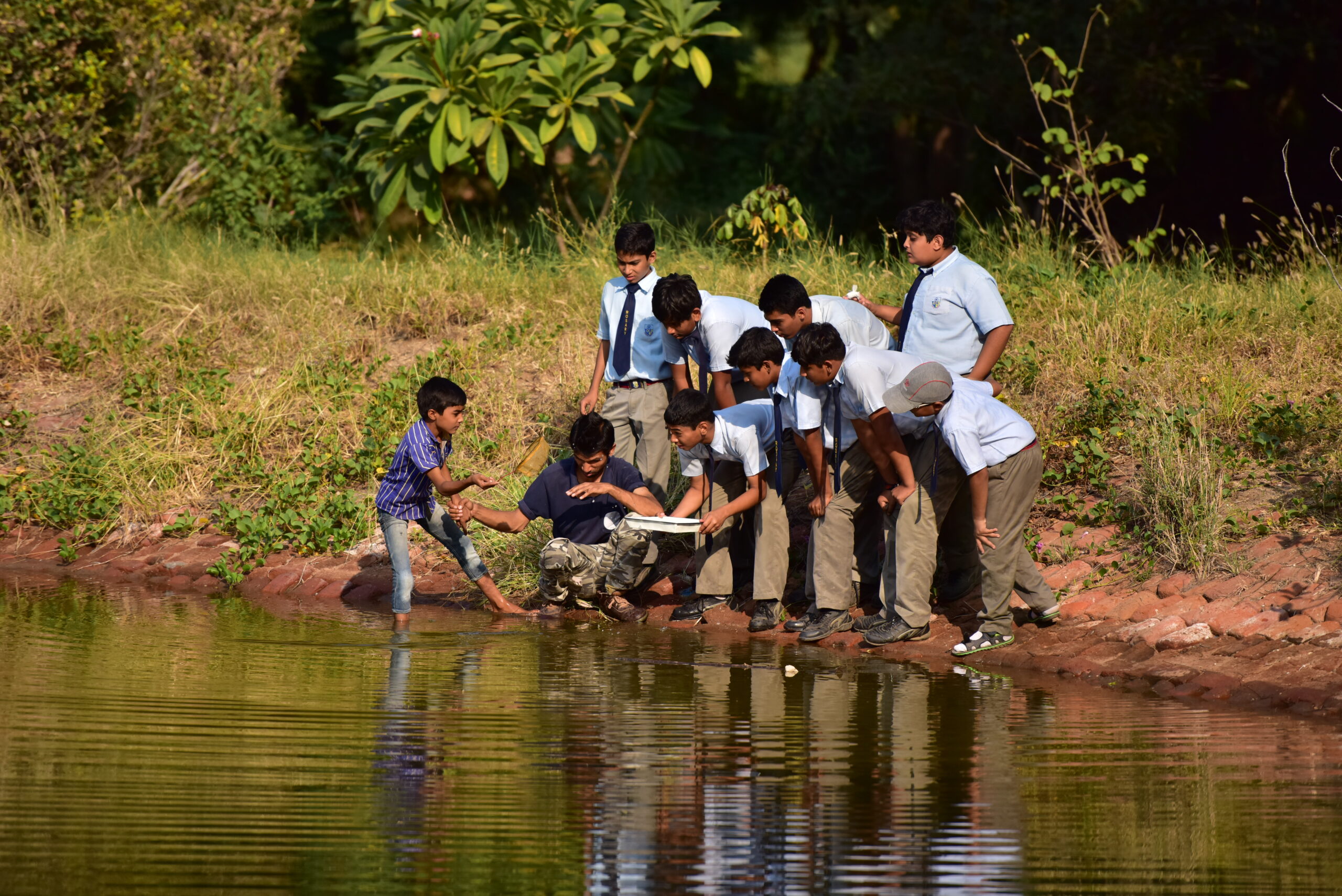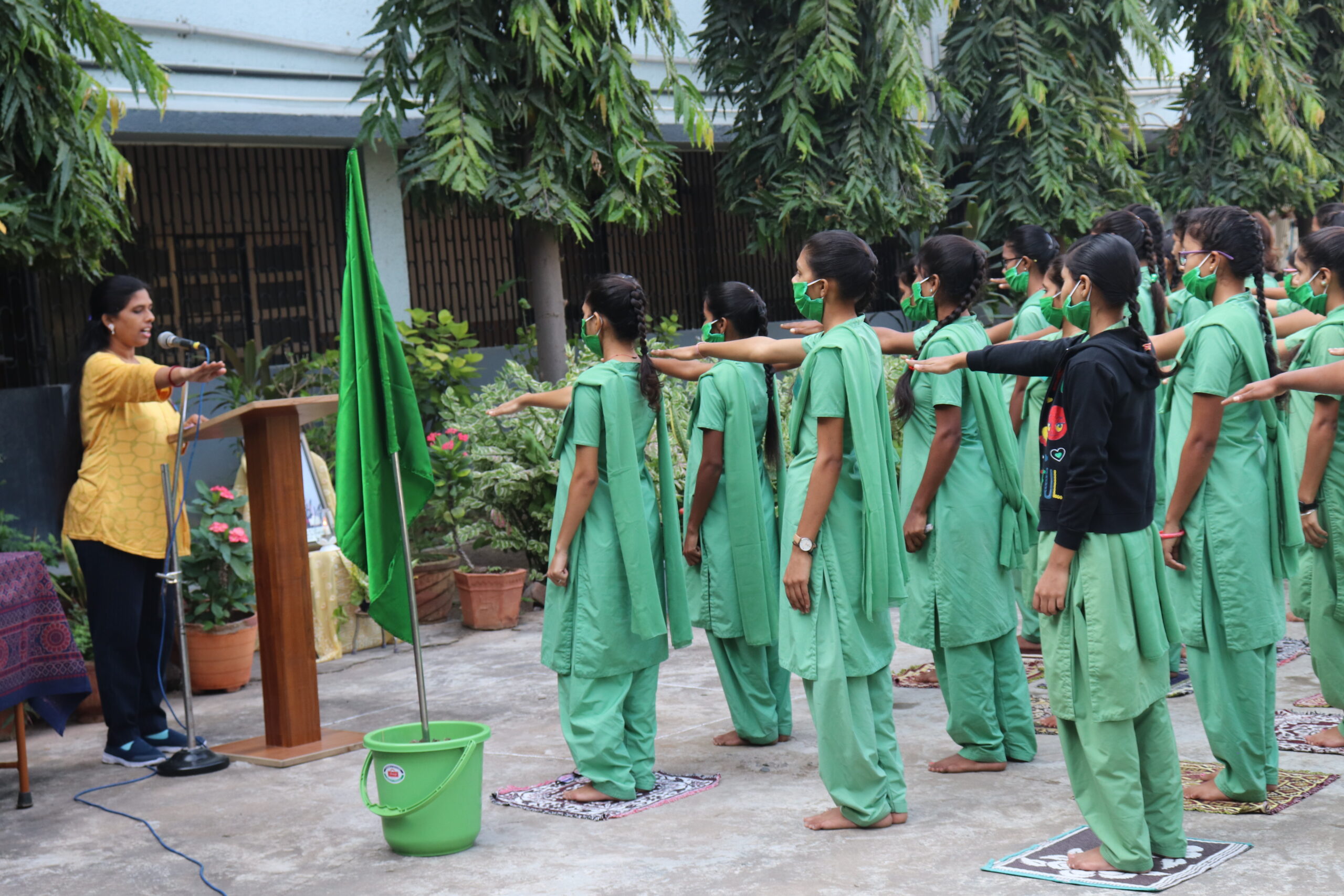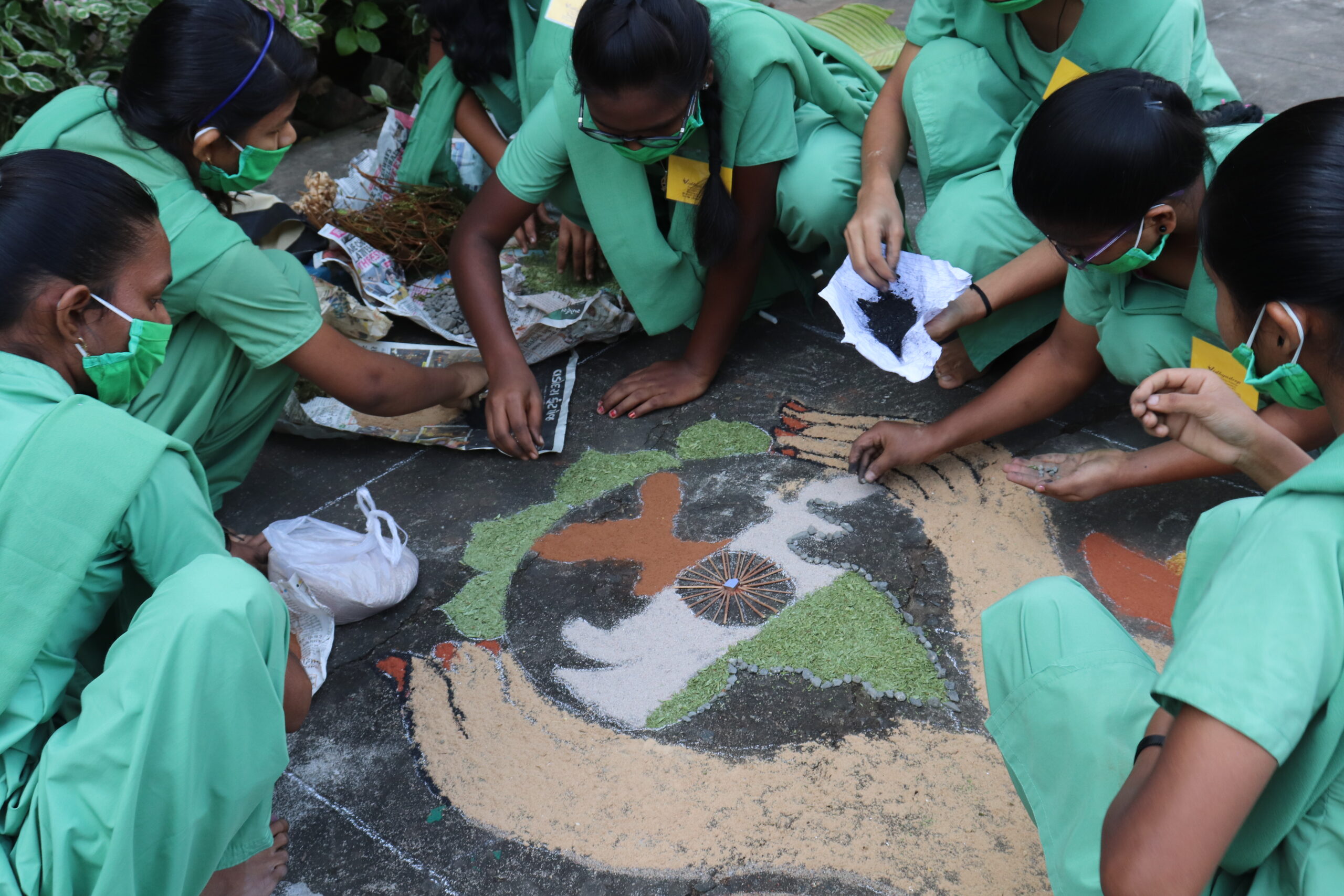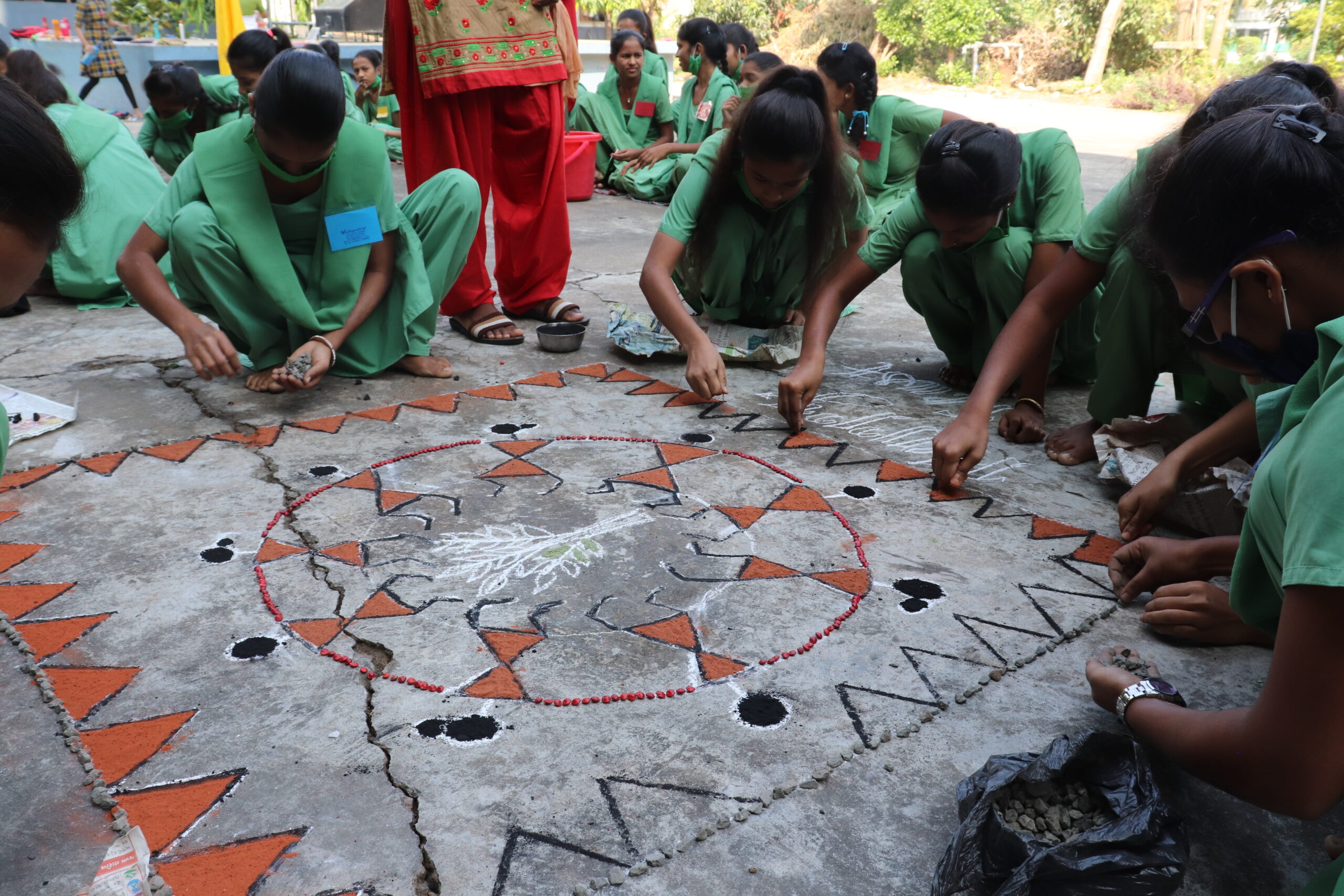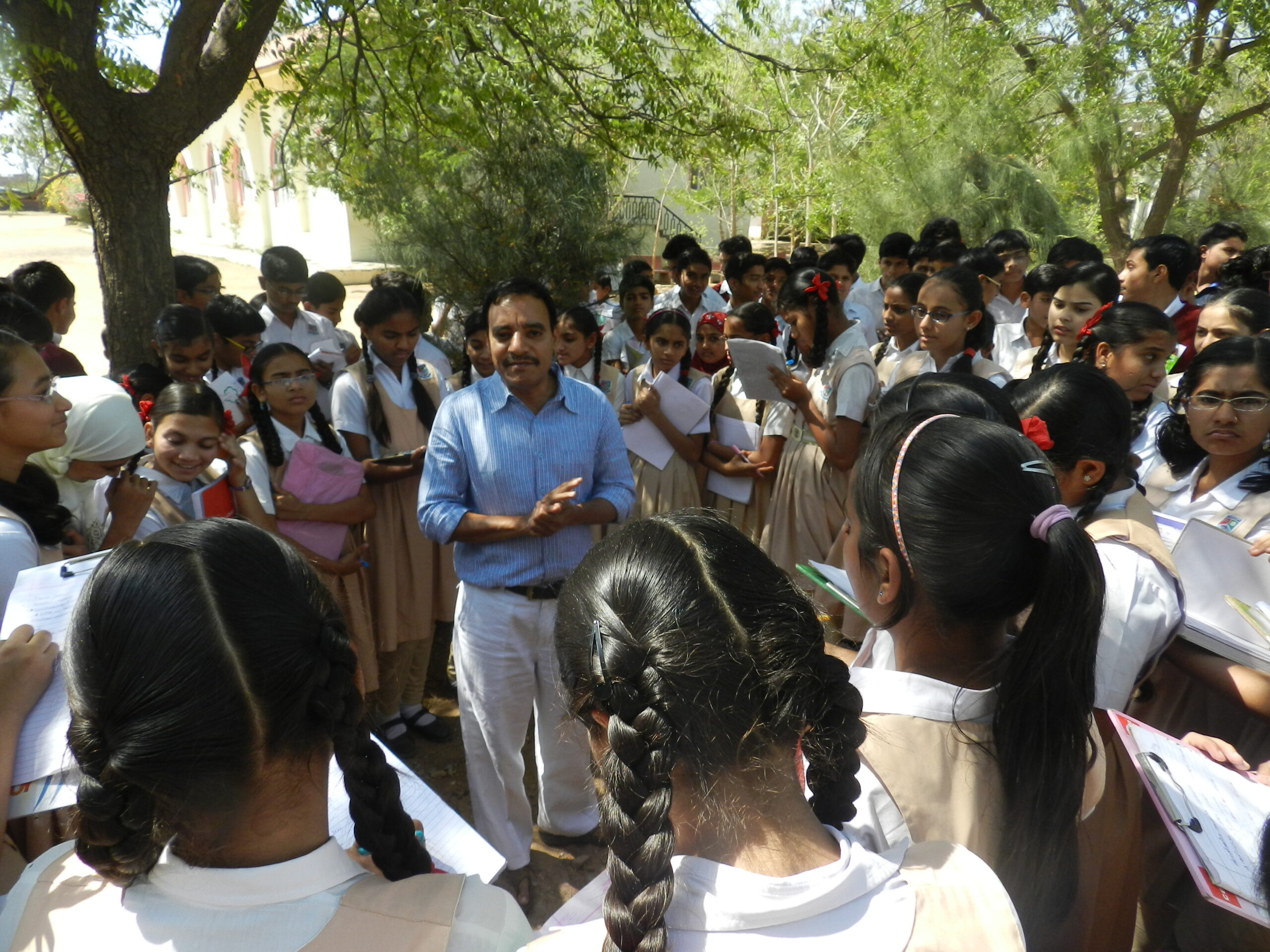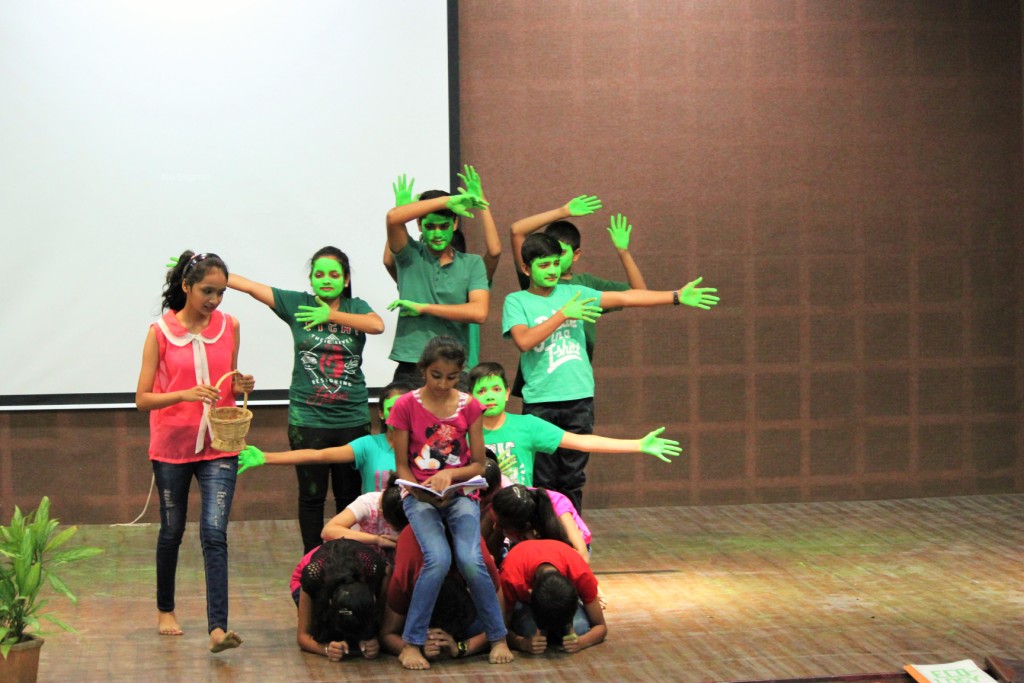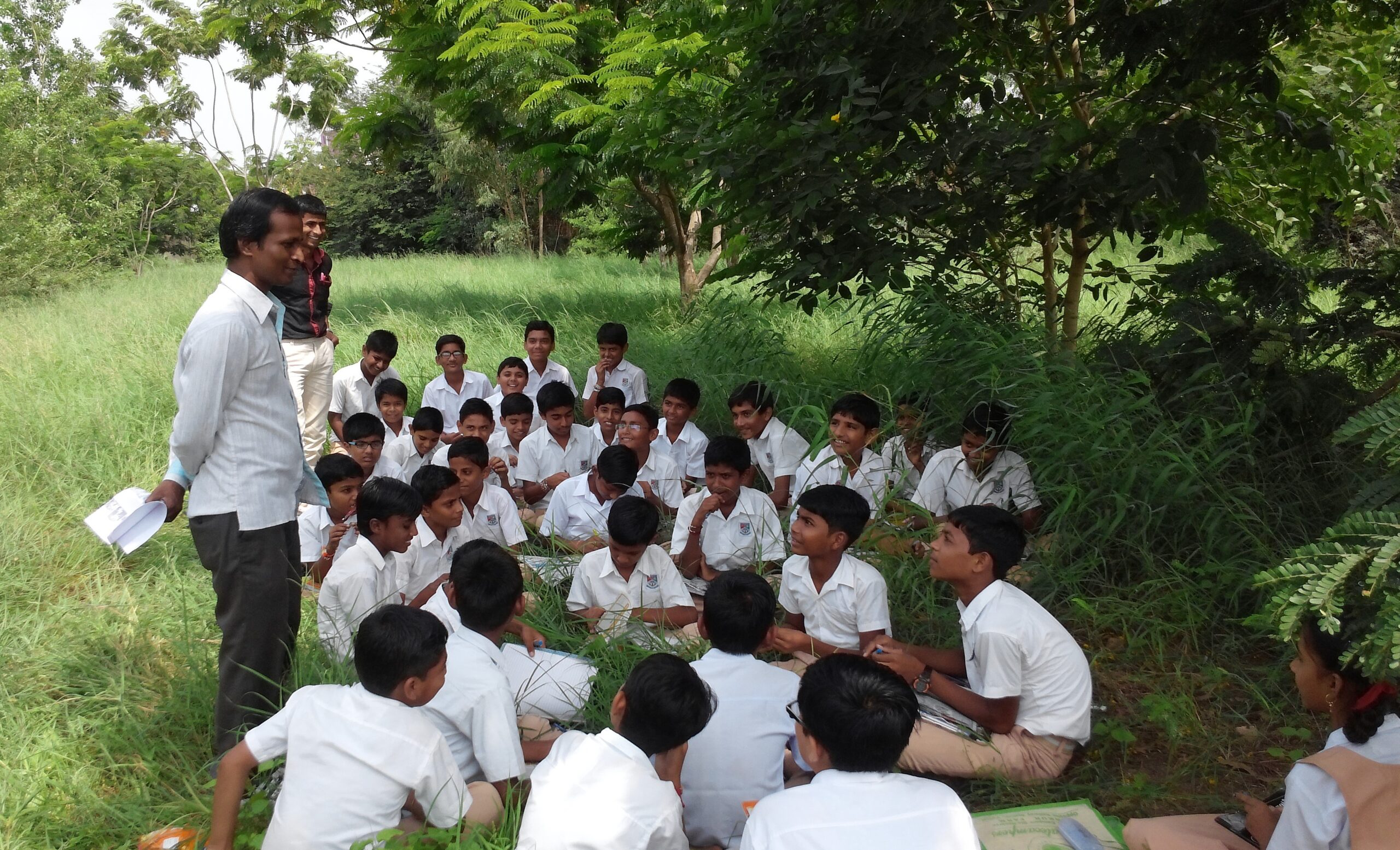 GREEN TEACHERS PROGRAM (GTP)
GTP is about inspiring & training the teachers to engage the students with innovative eco-education. The program equip the teachers with innovative modules for the environmental education programs. This program has been appreciated not only in Gujarat but also in other states of India. So far 43 schools in Gujarat and 25 schools in other states have participated in this program. We have trained more than 300 teachers.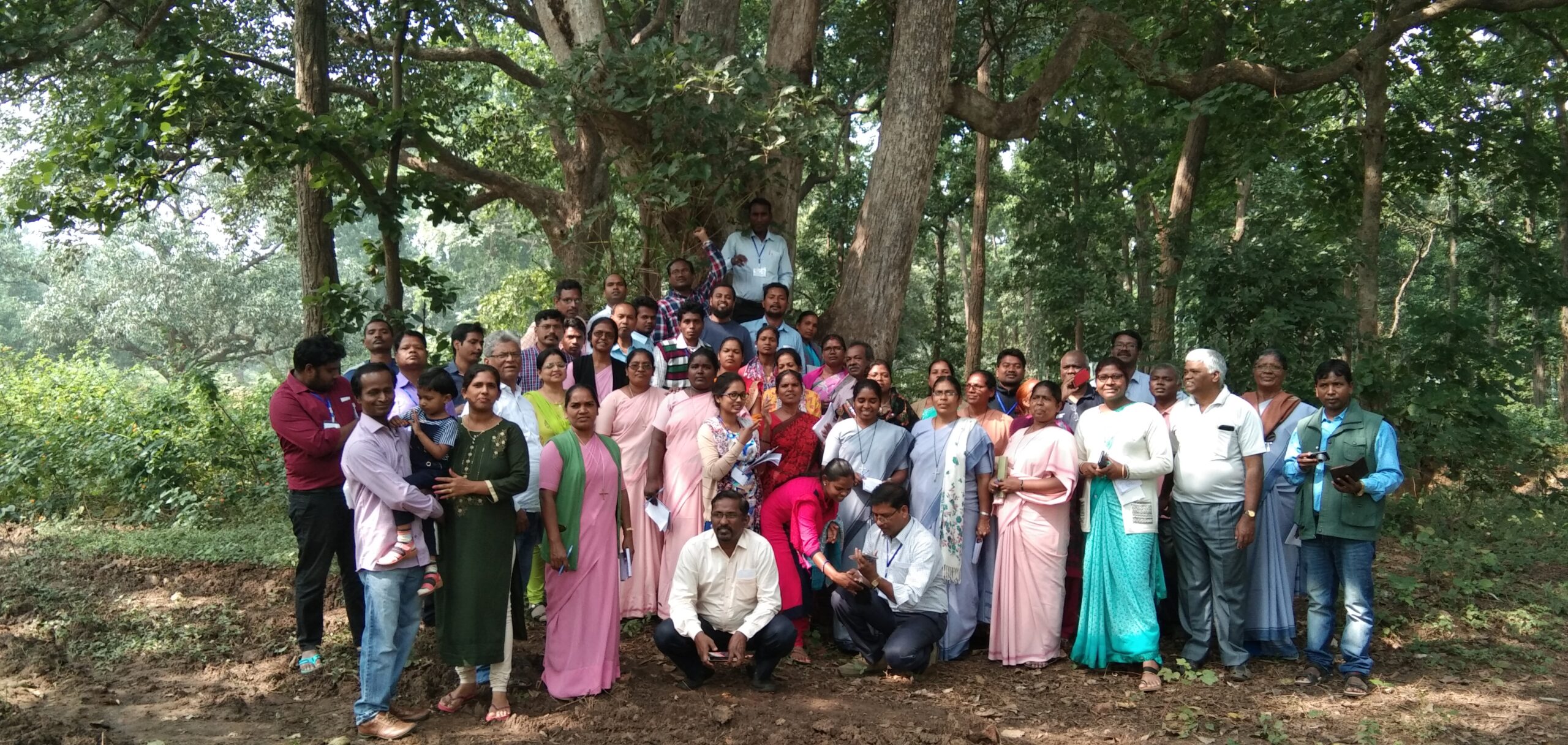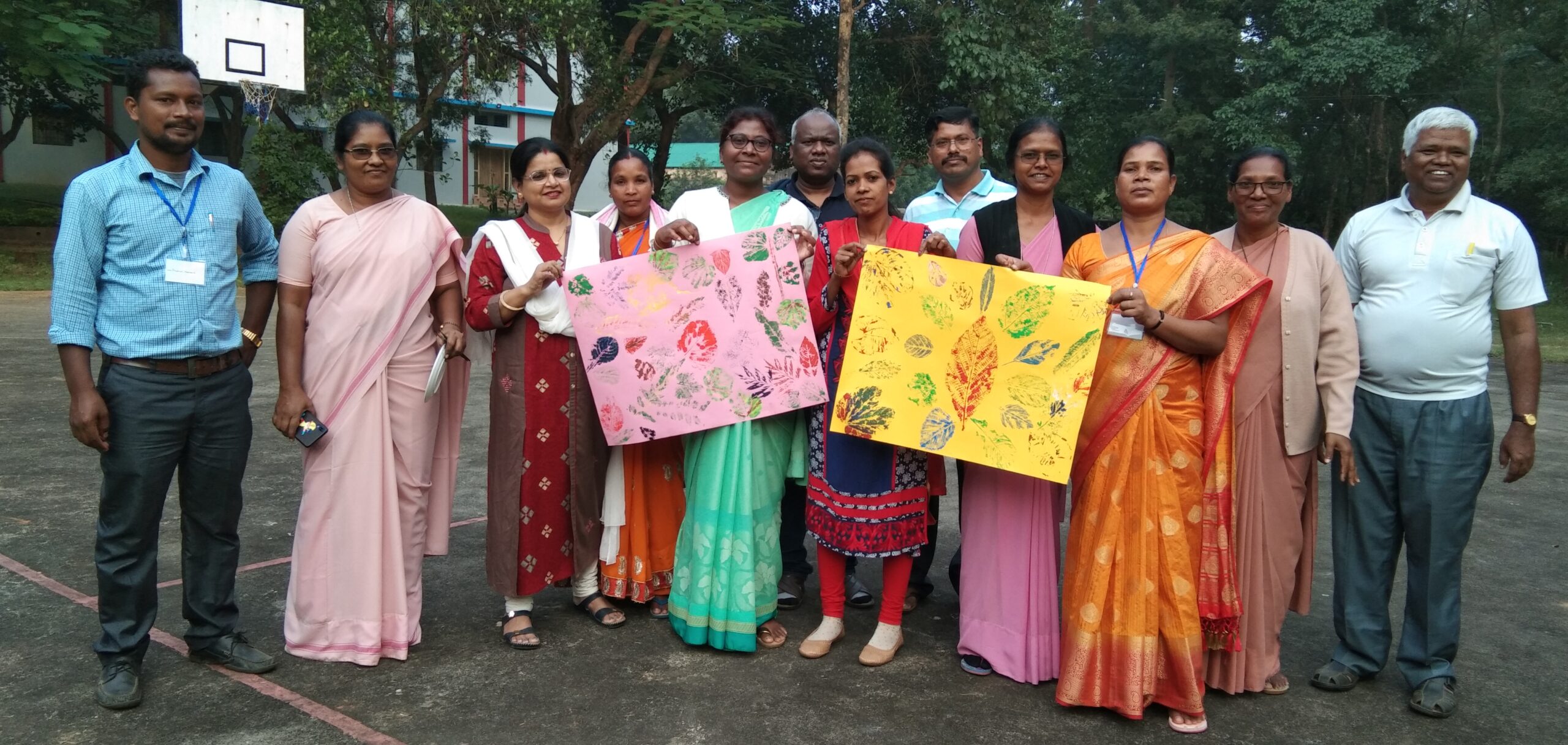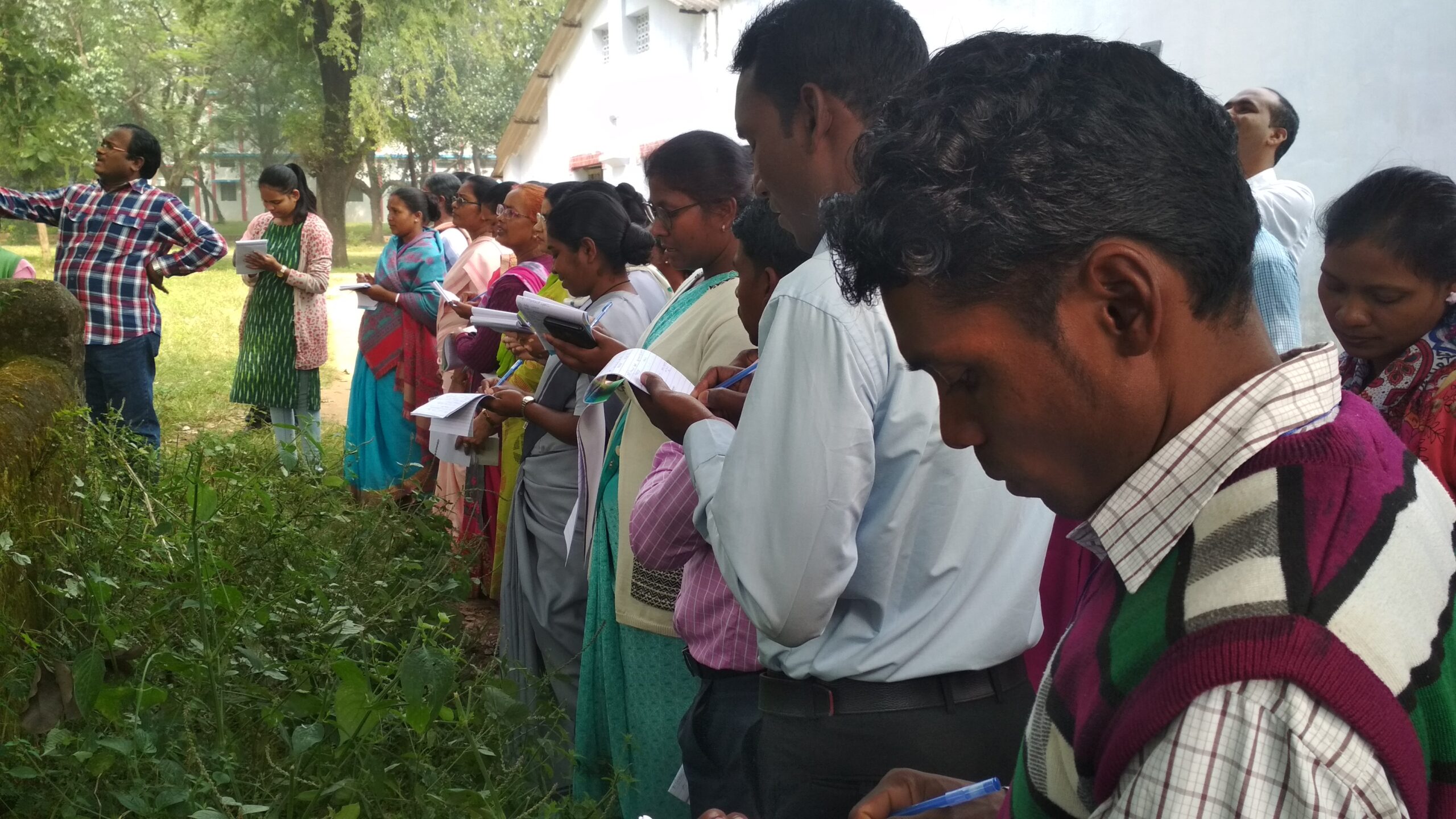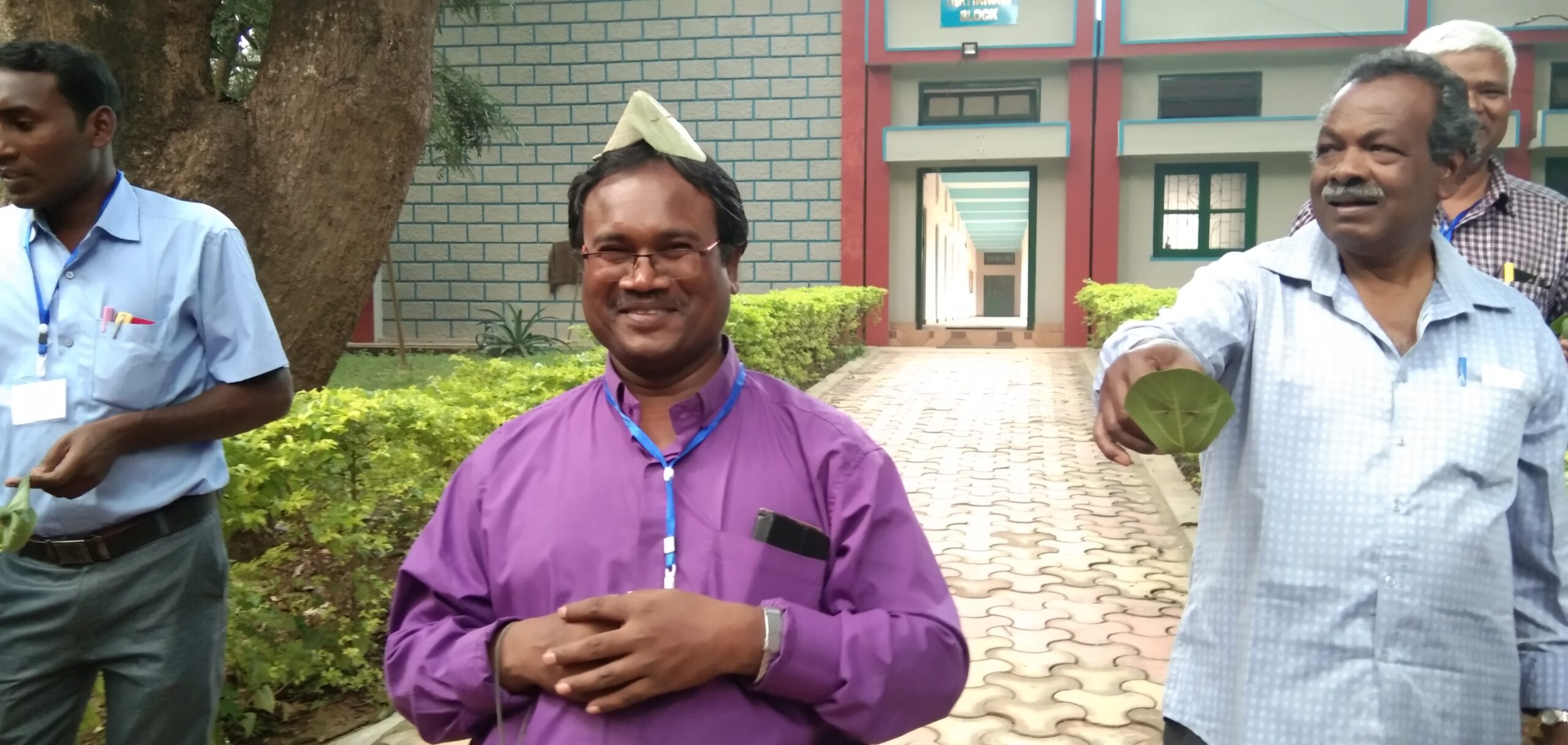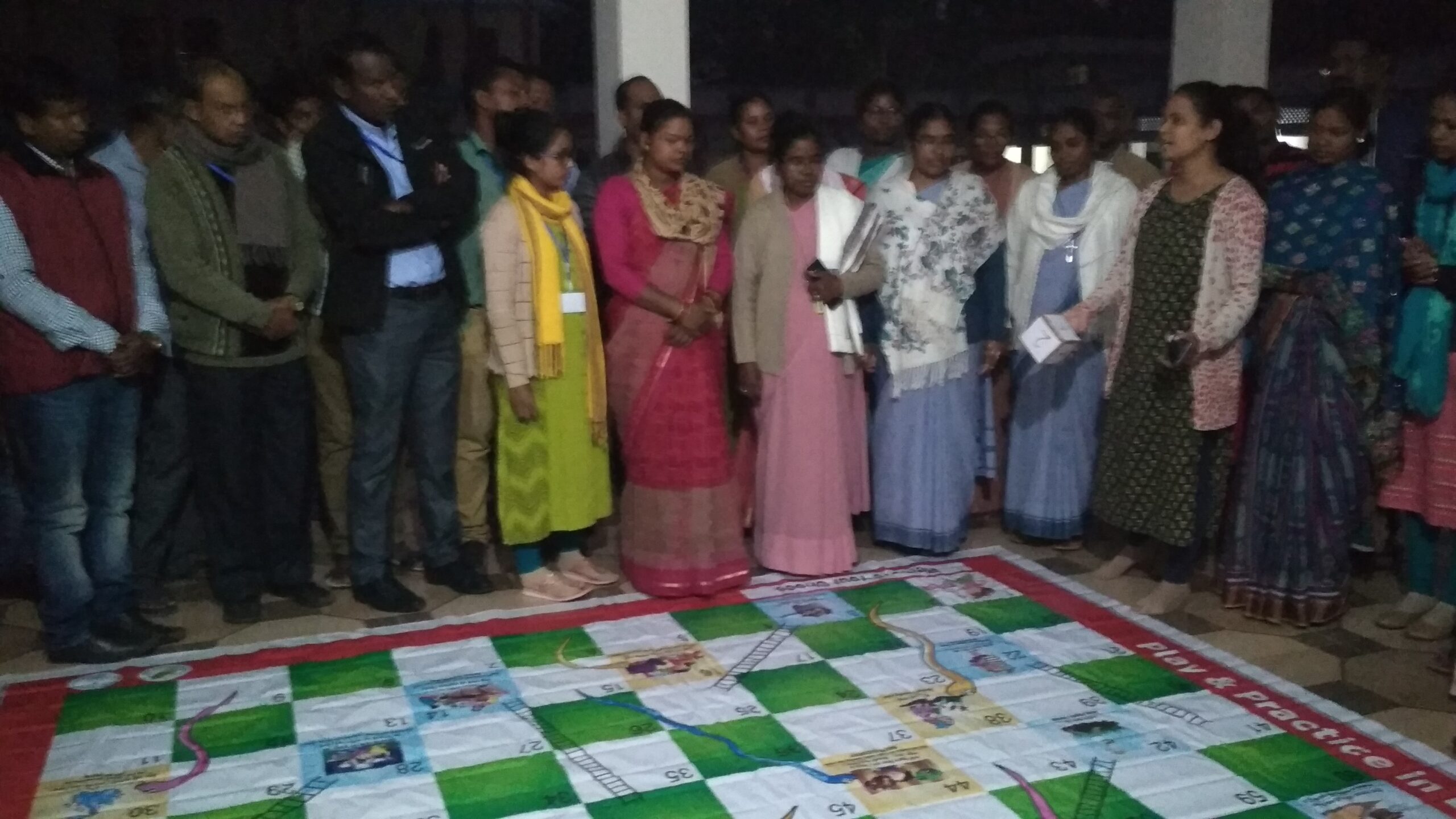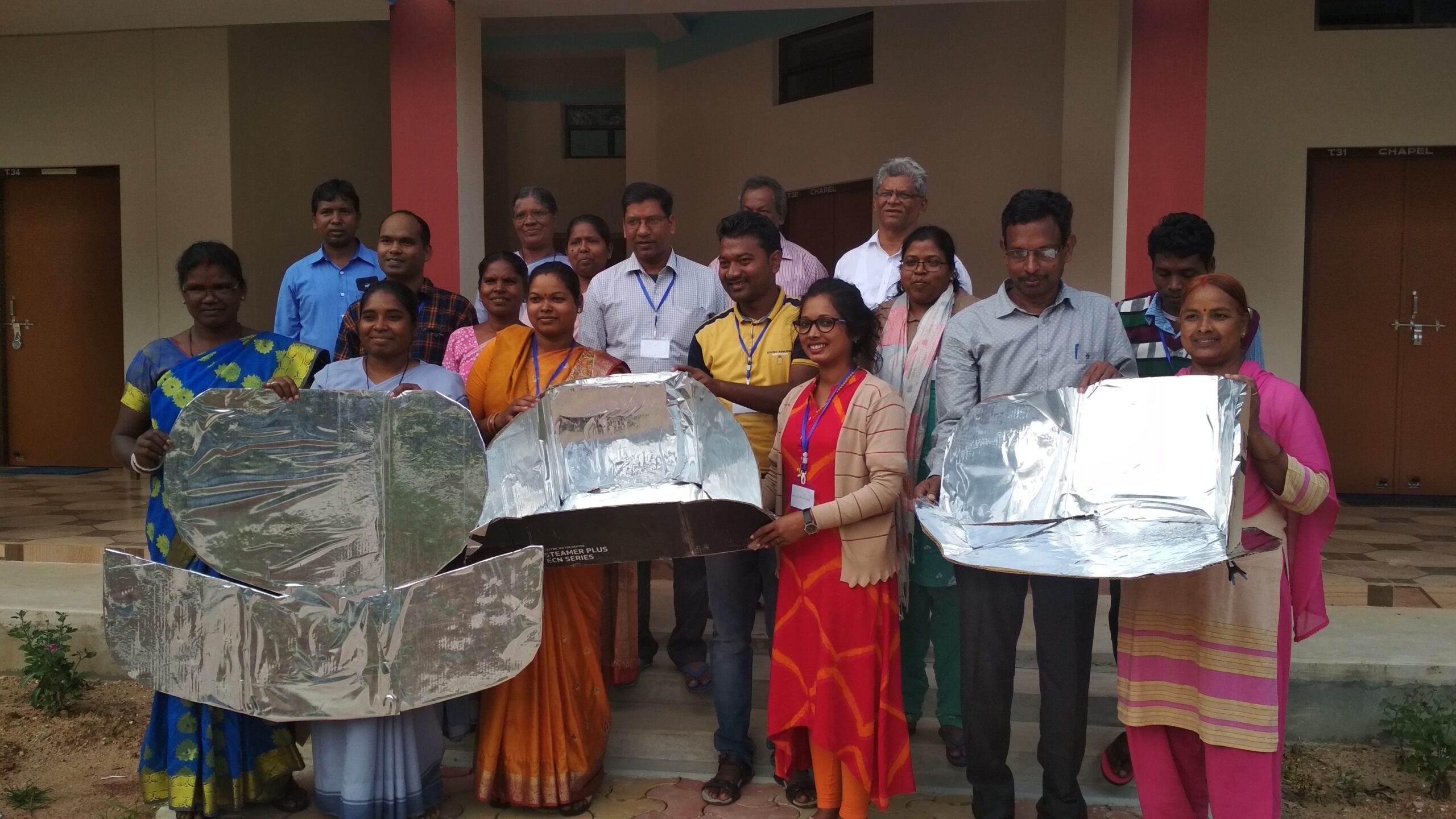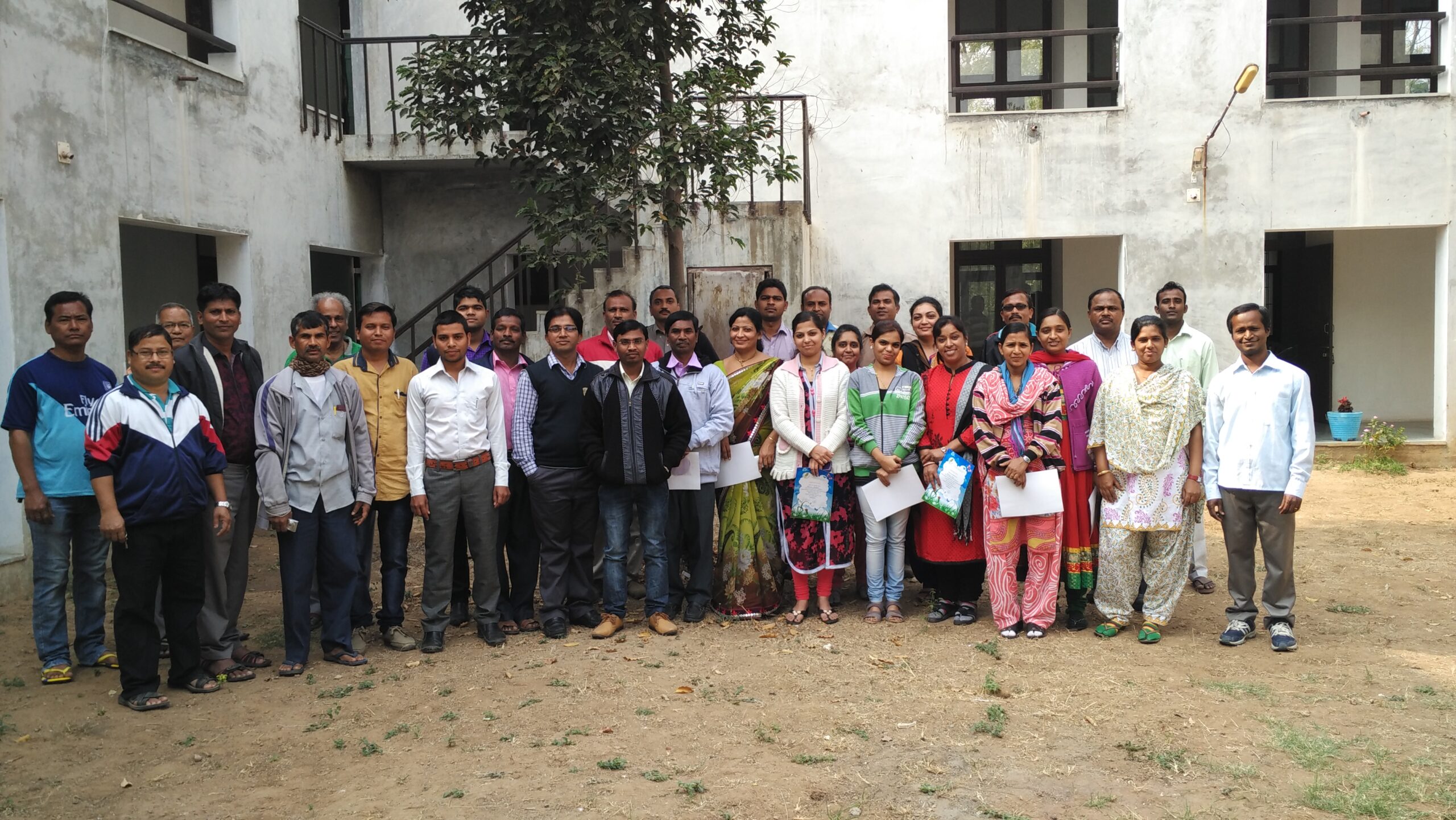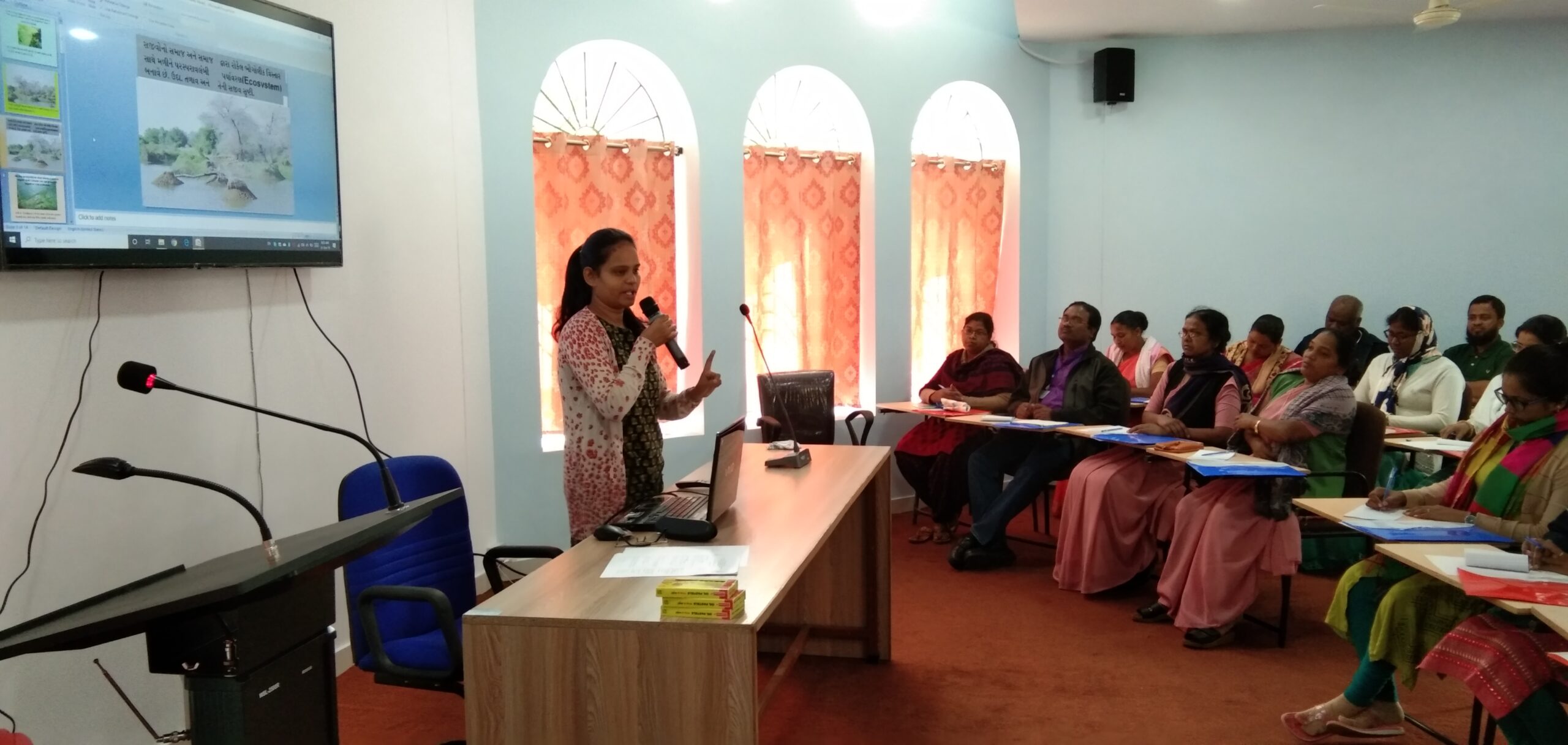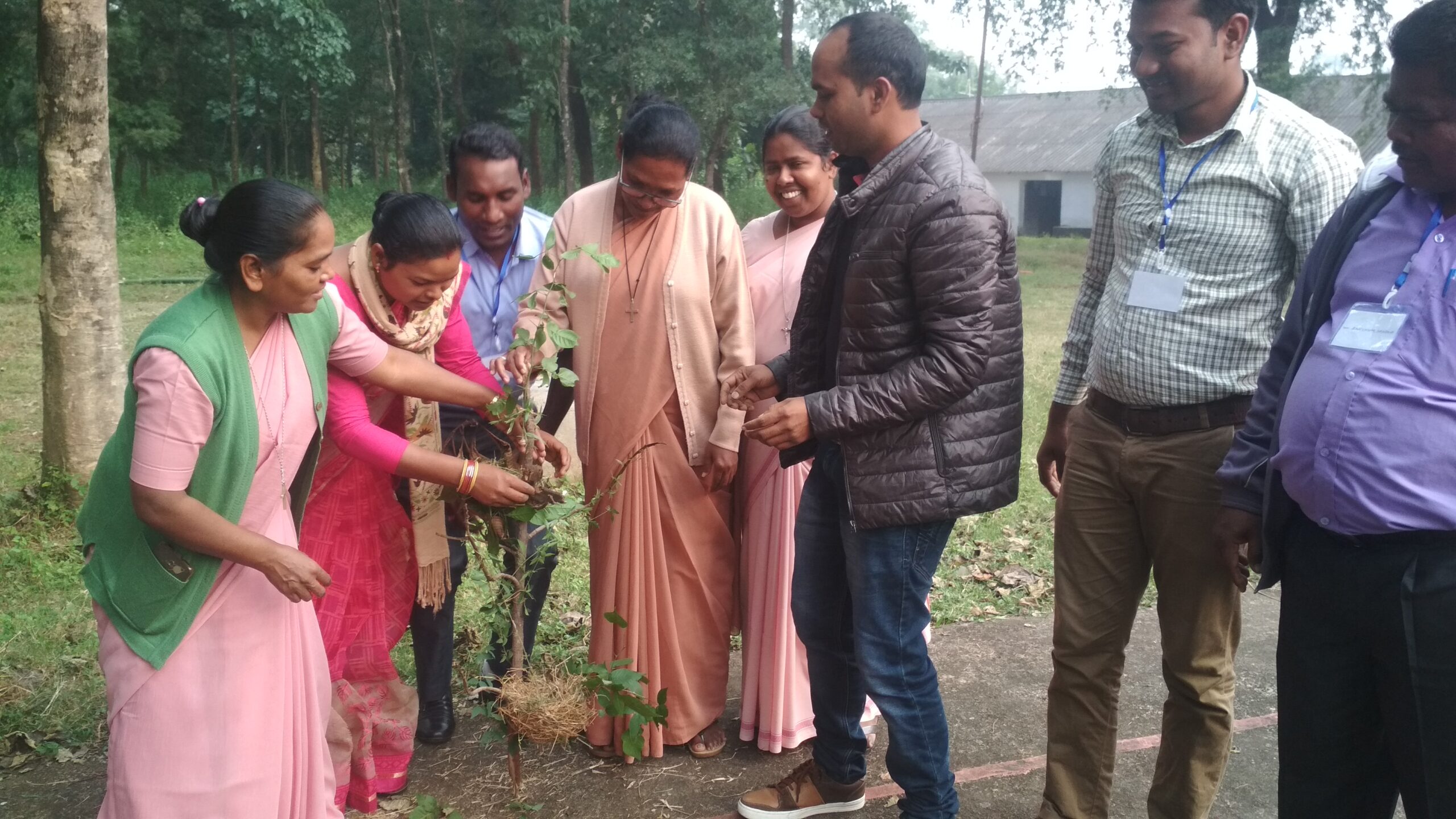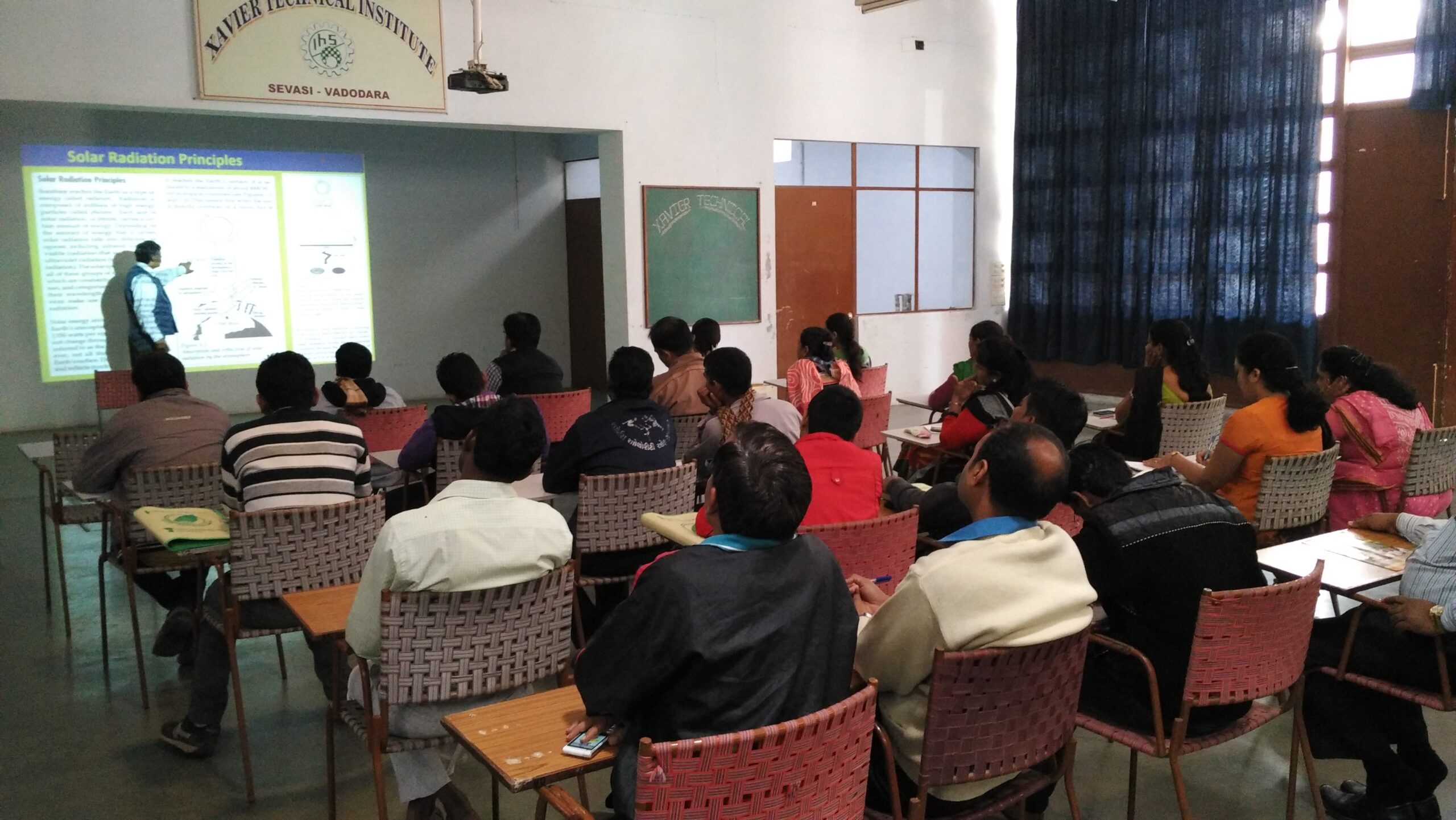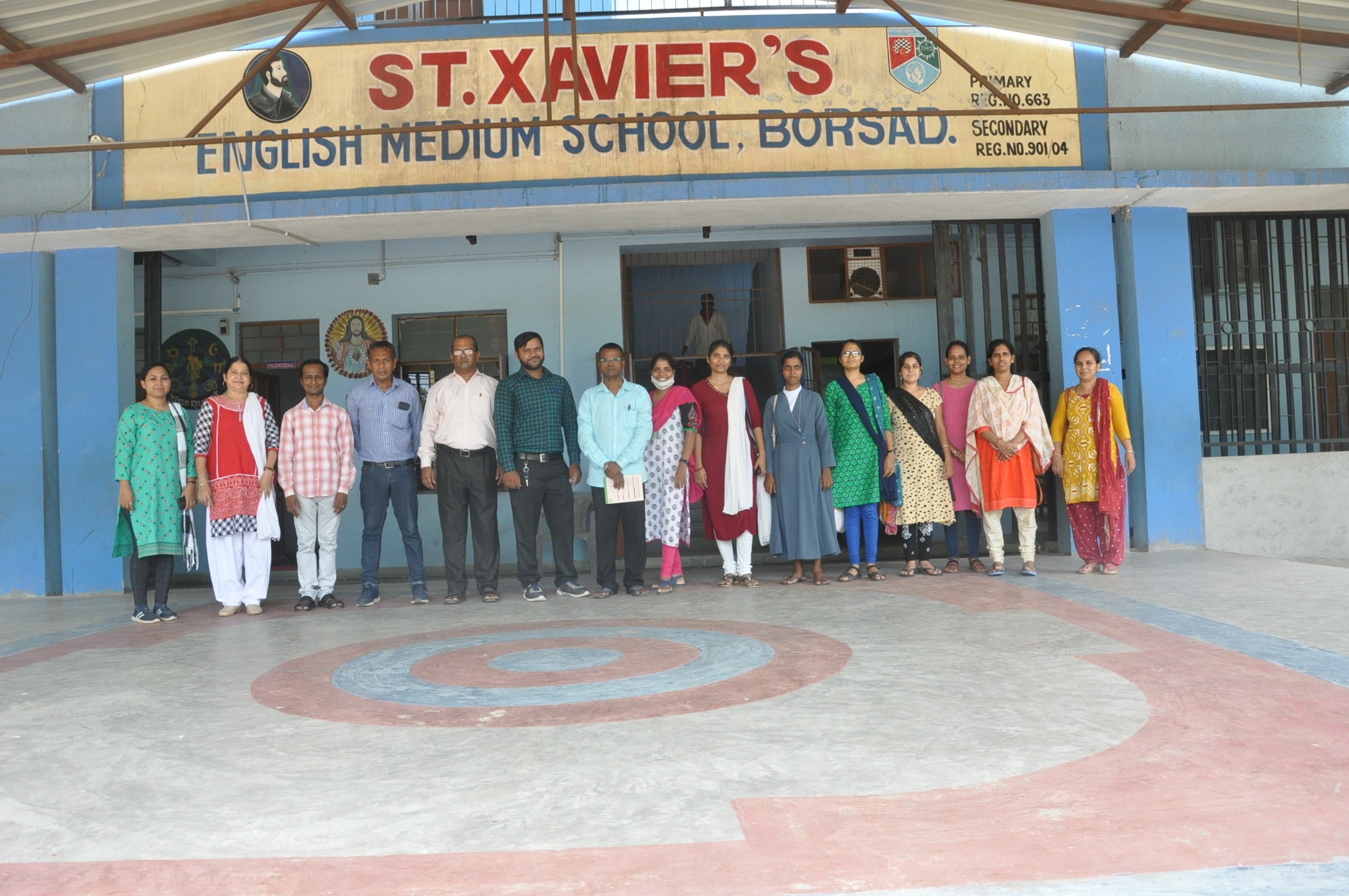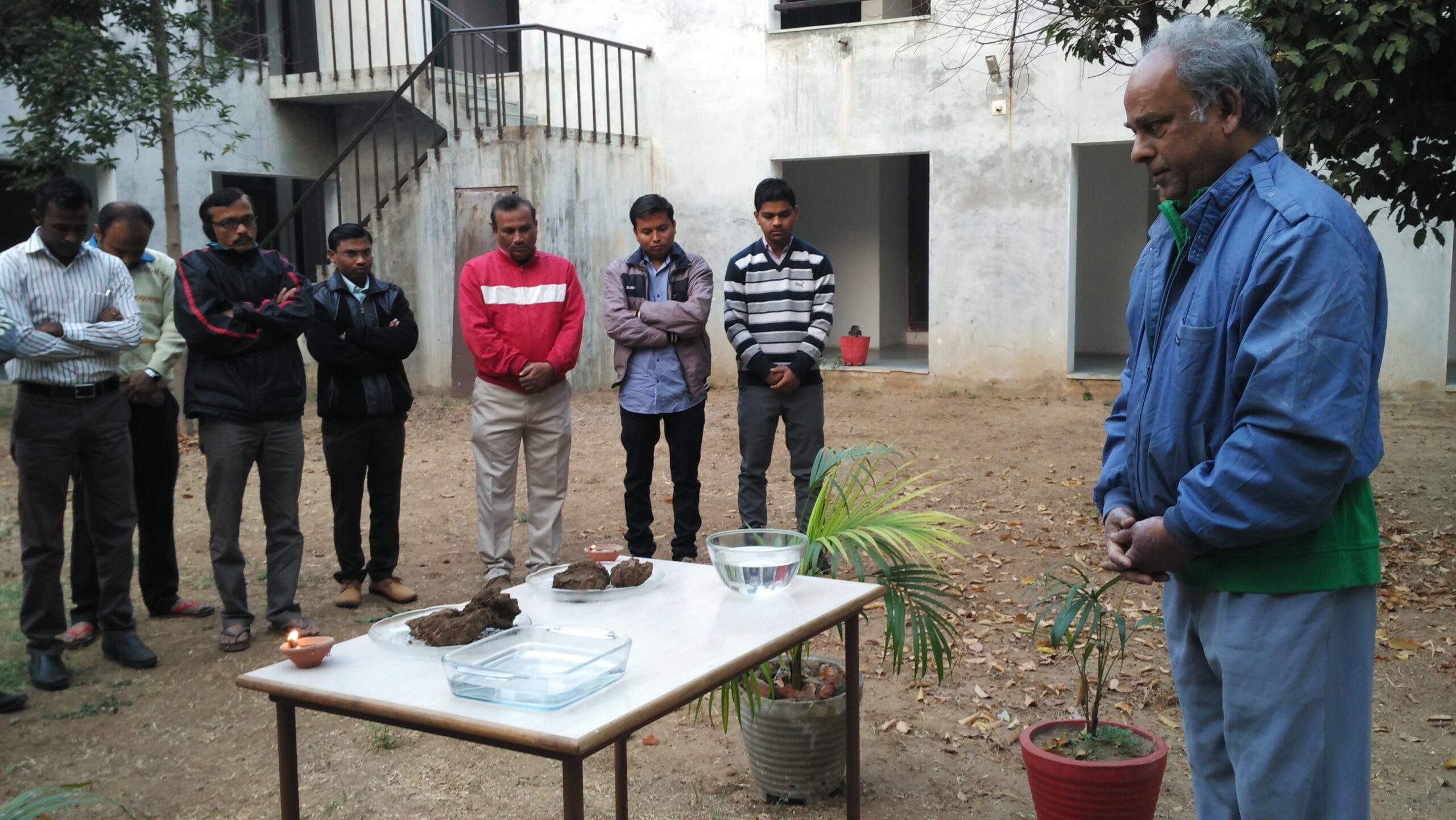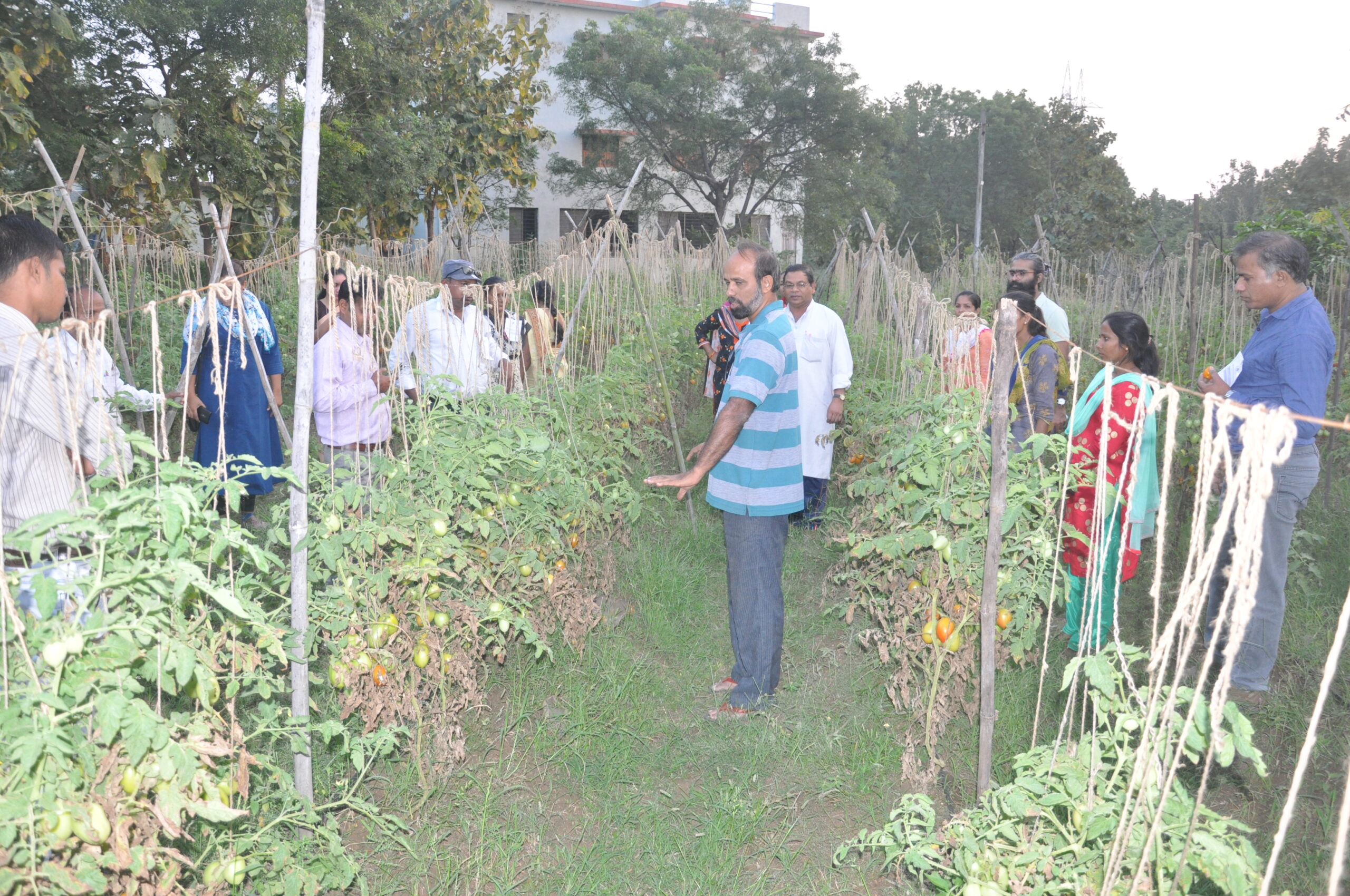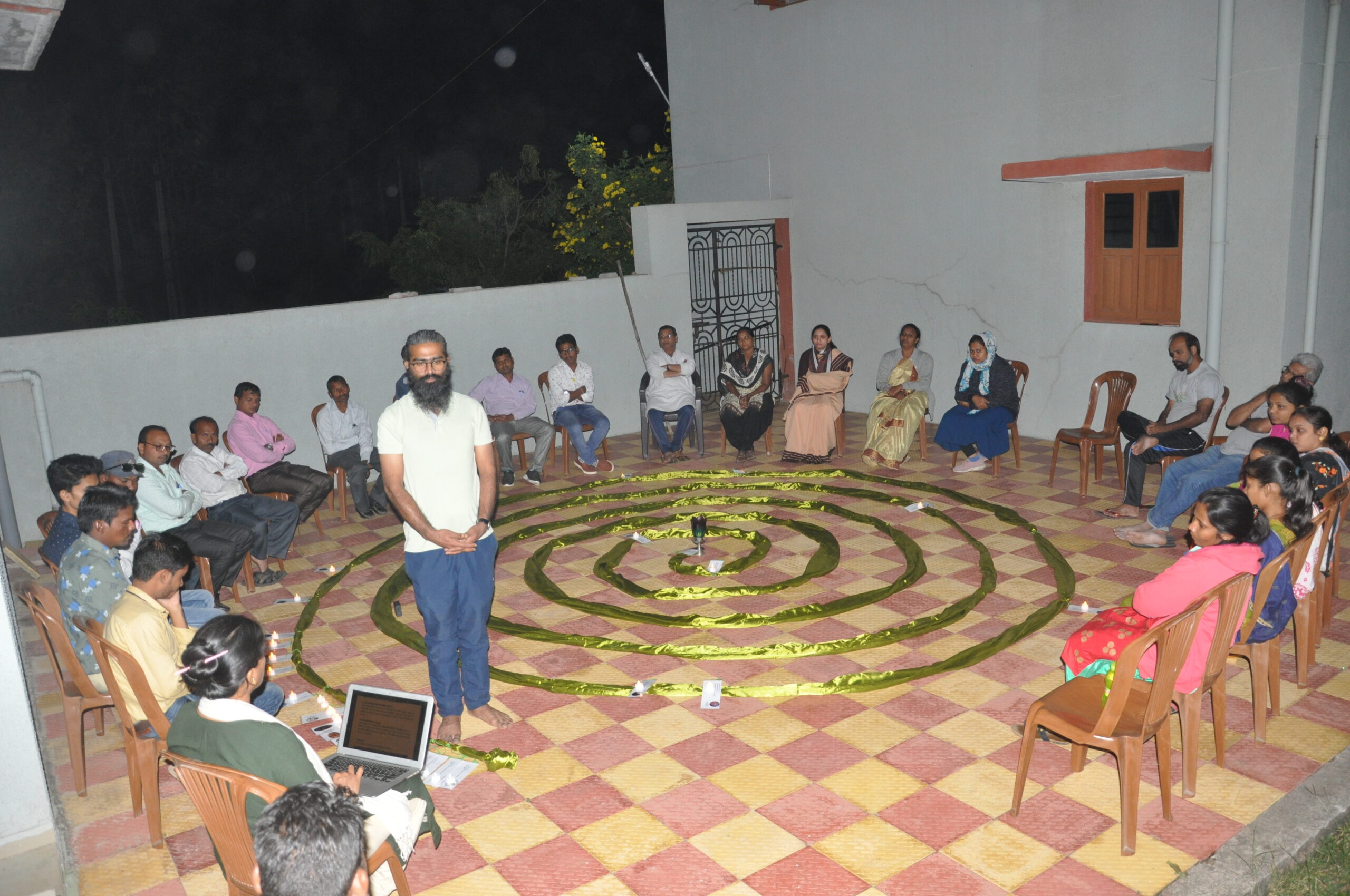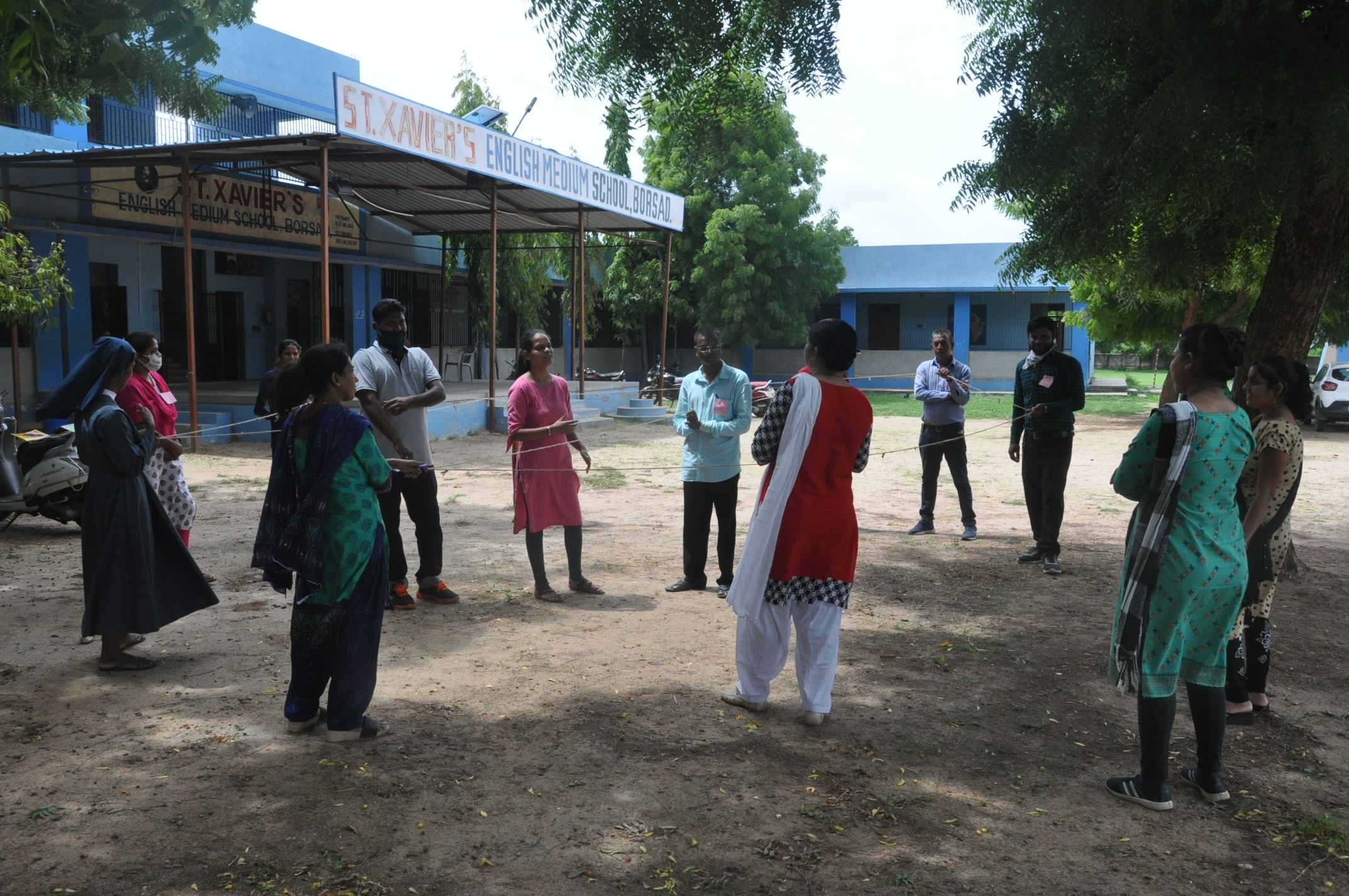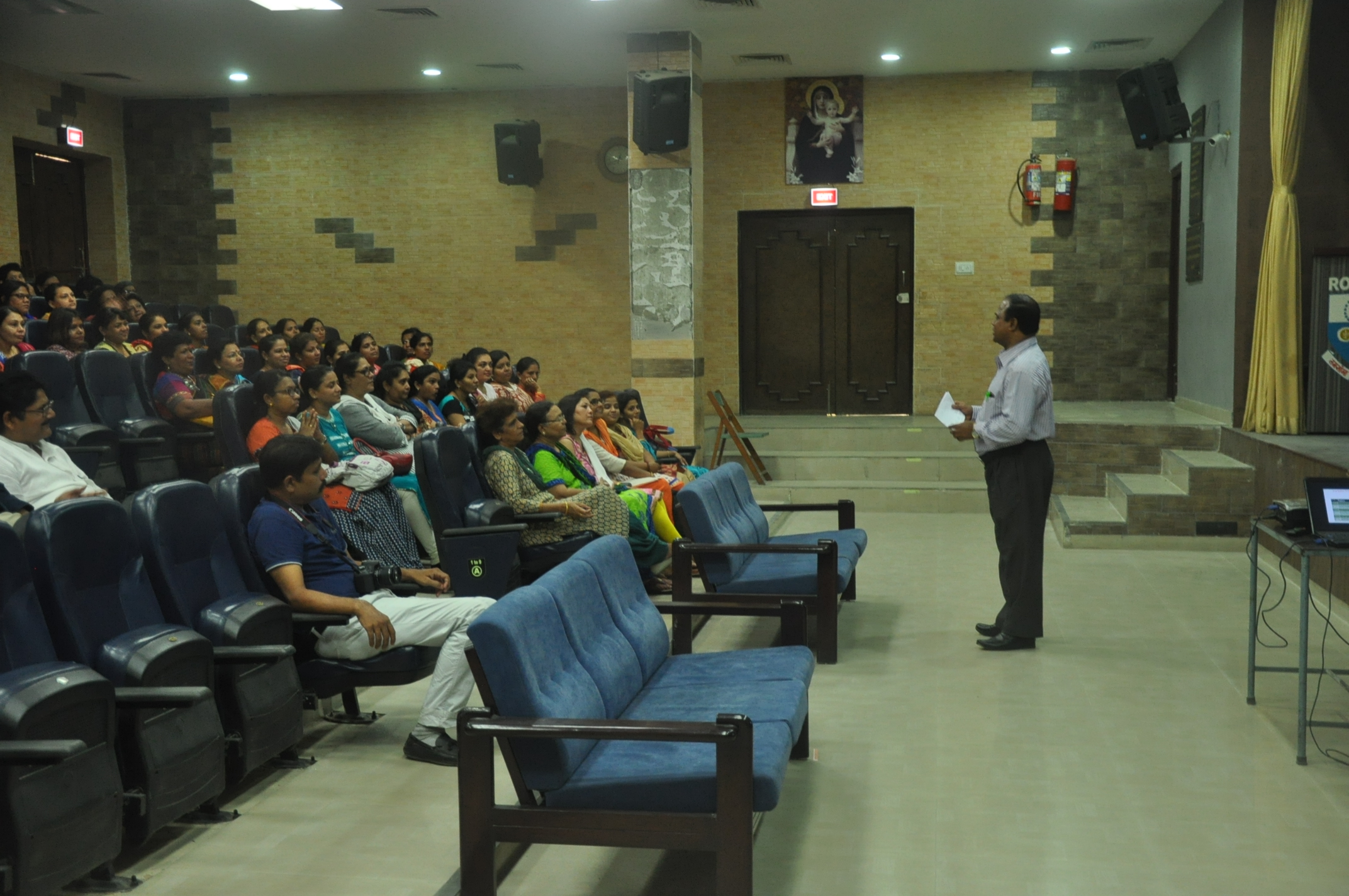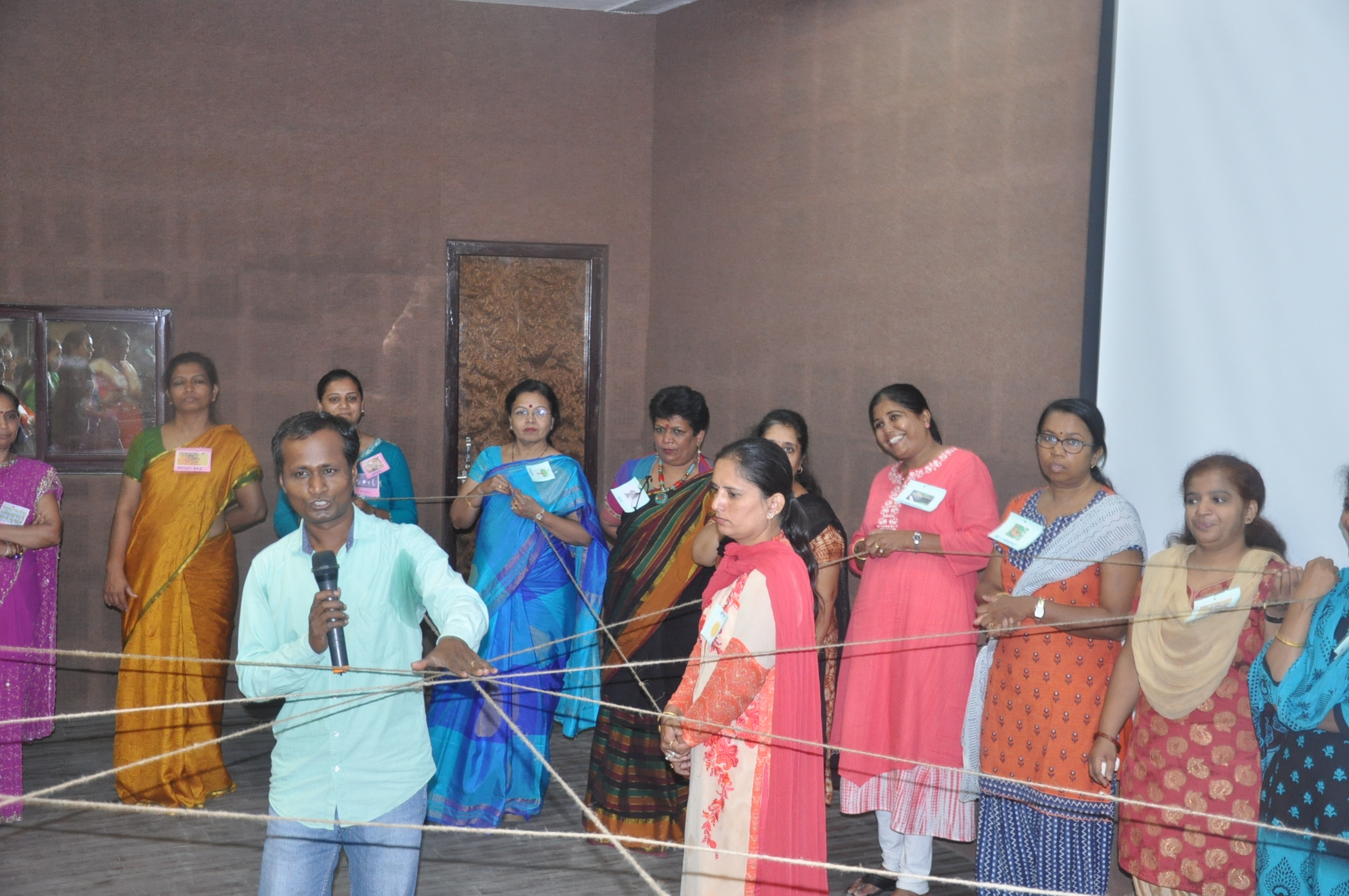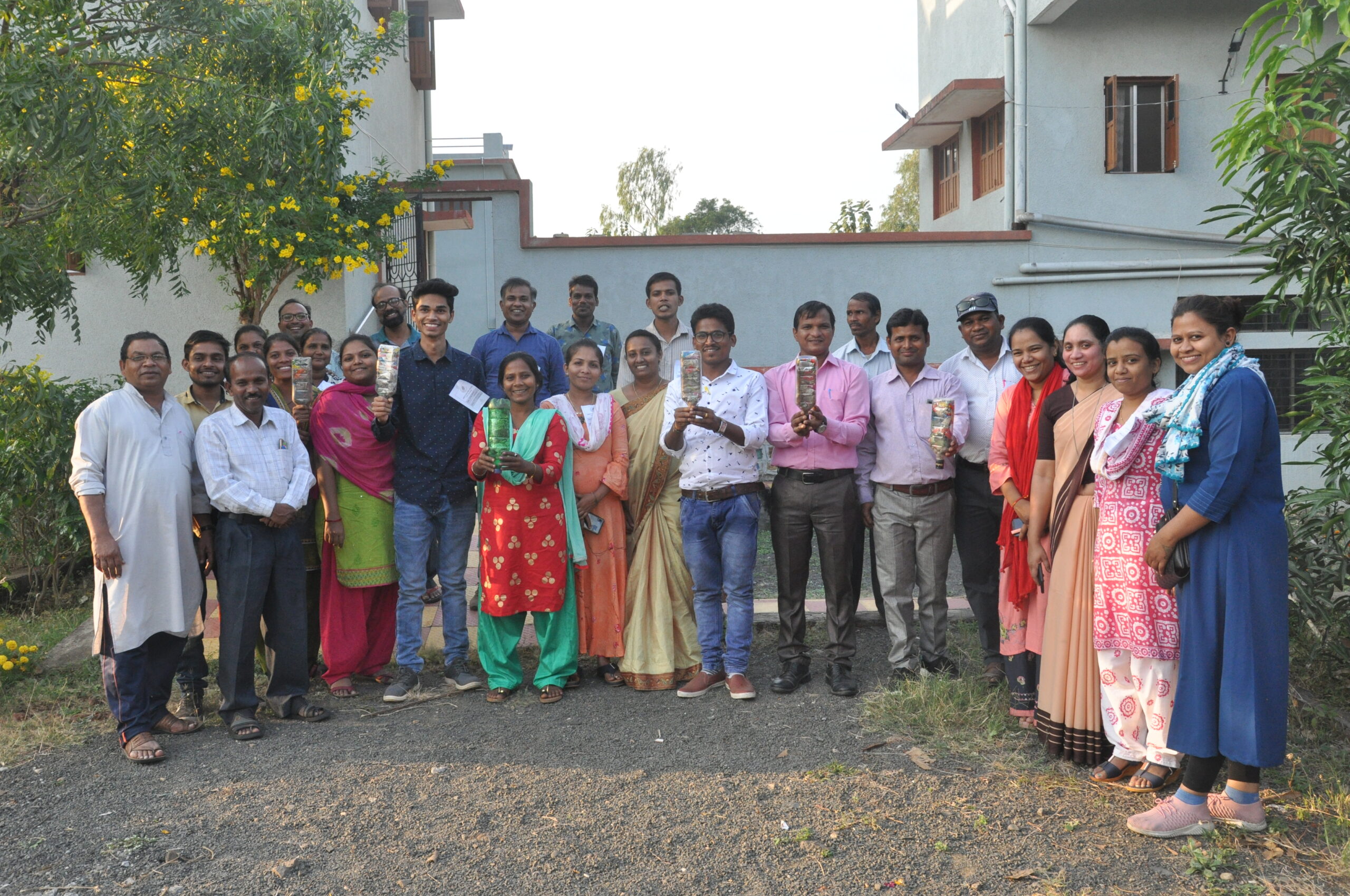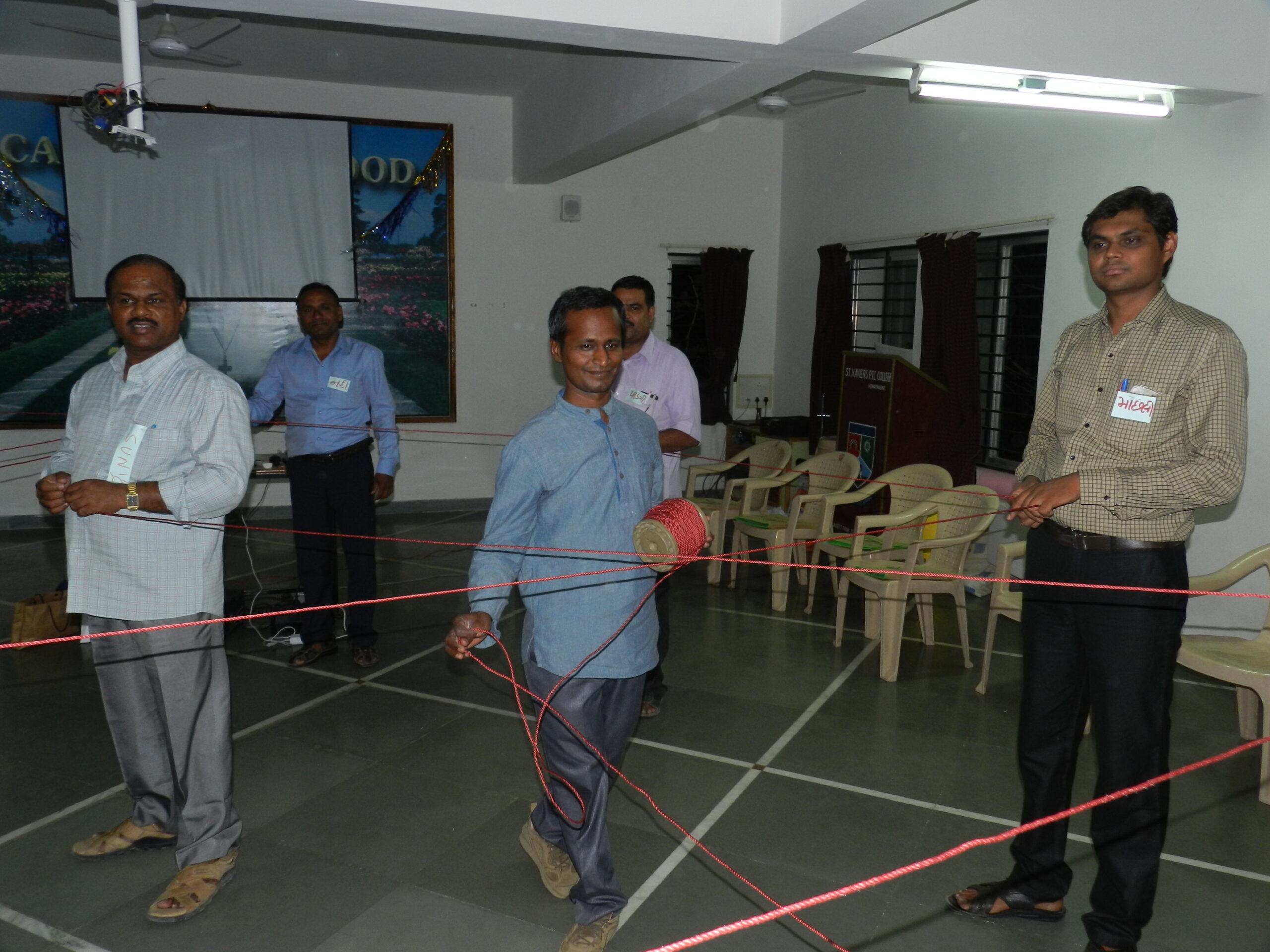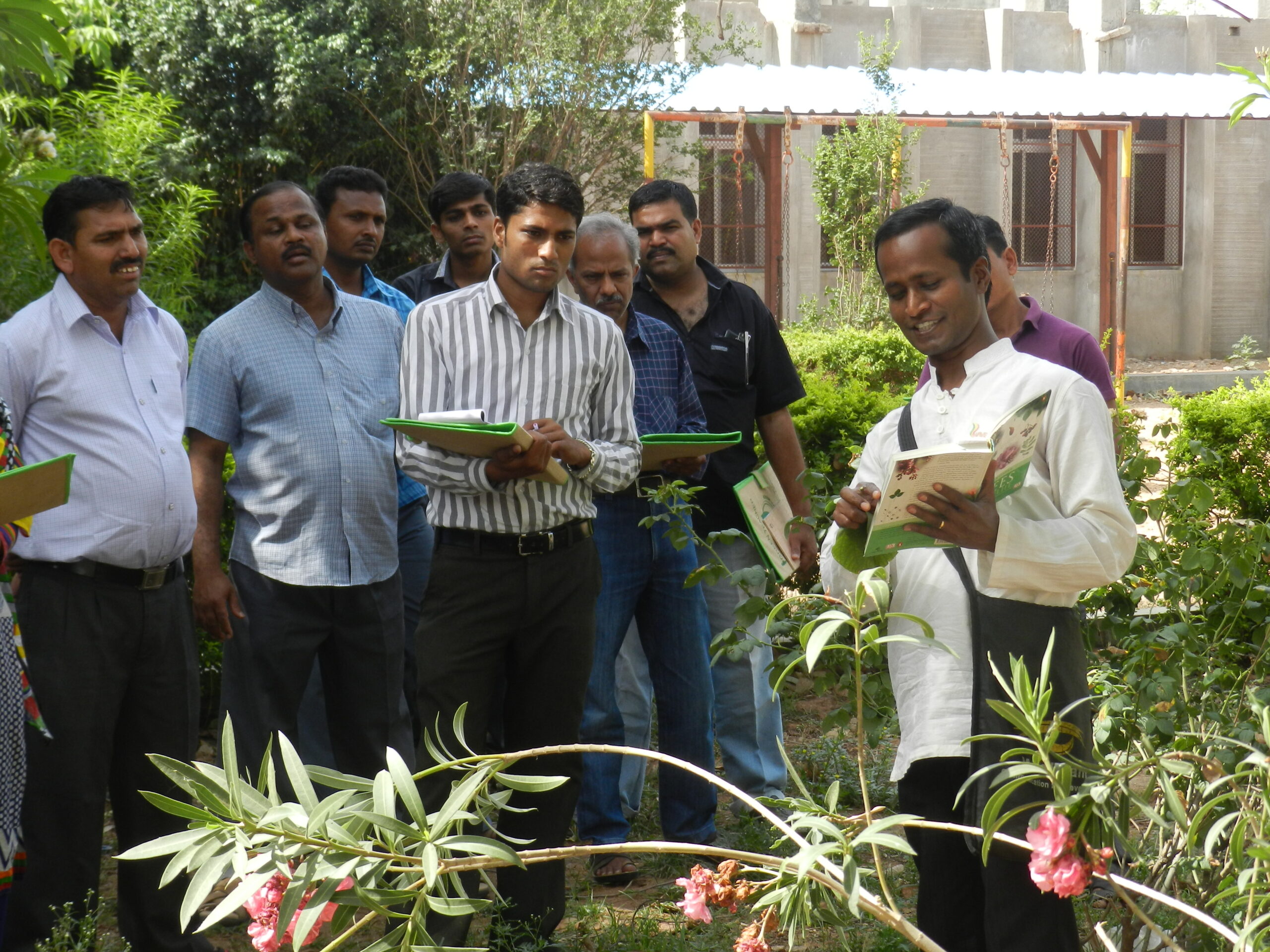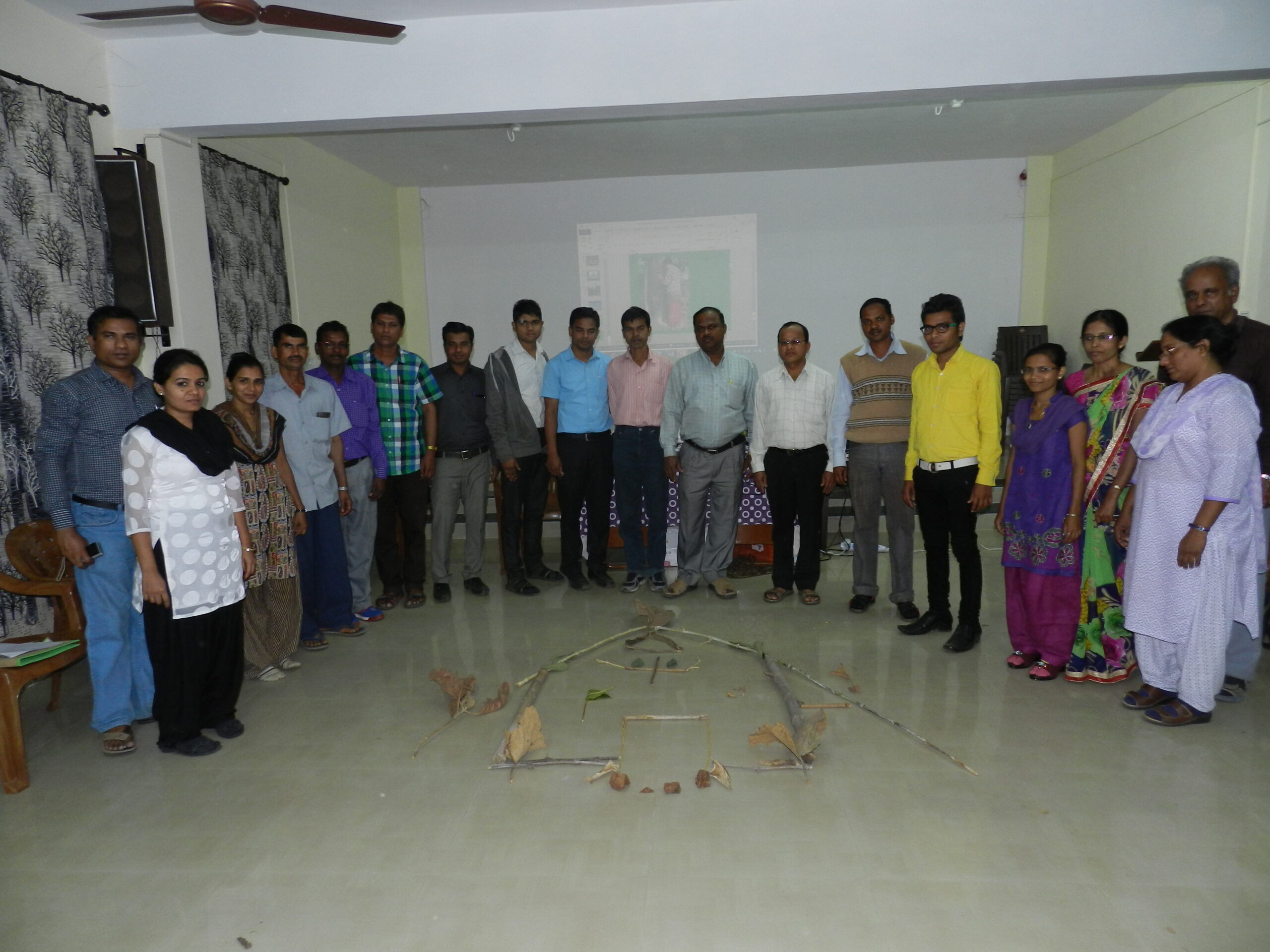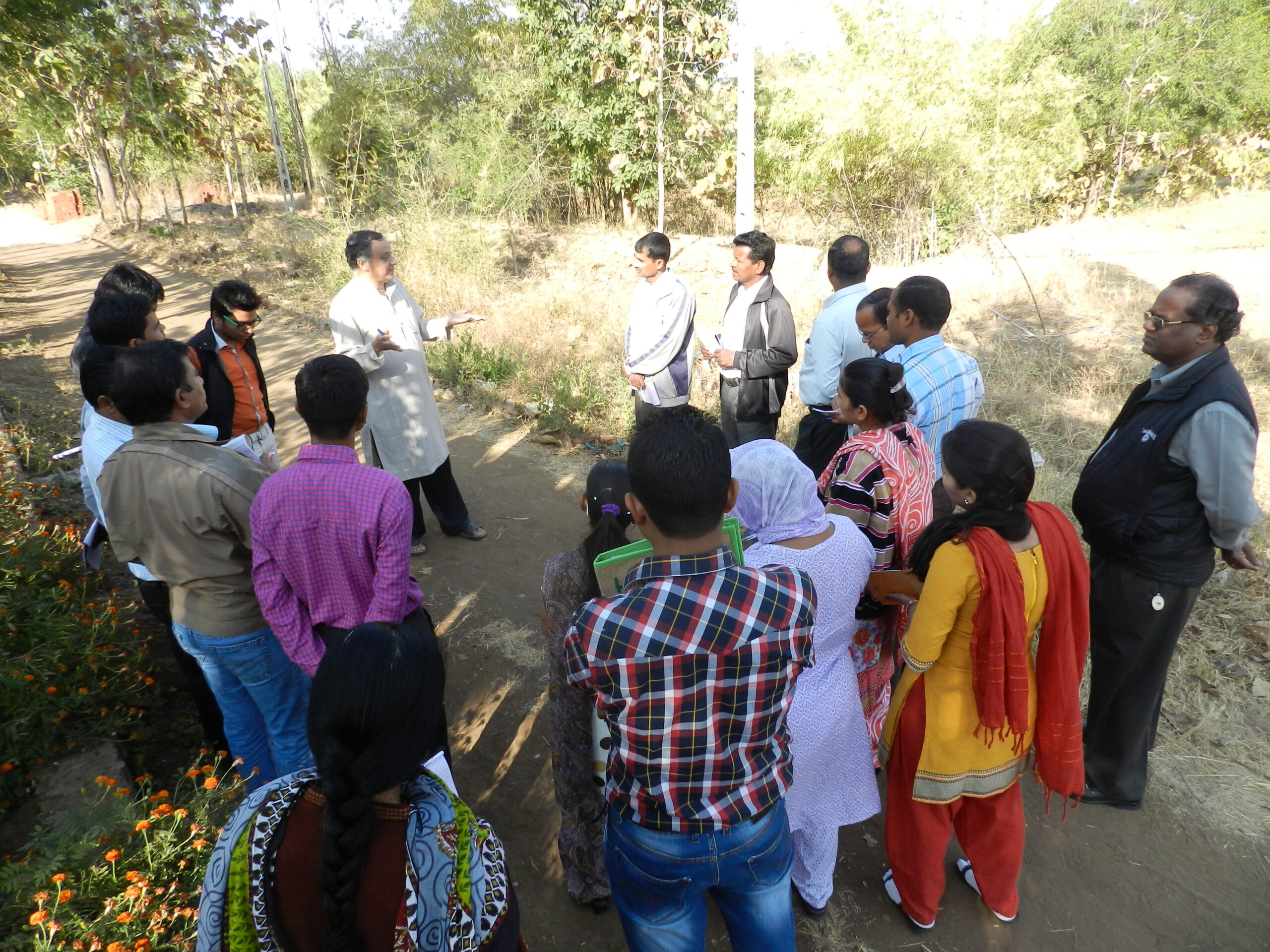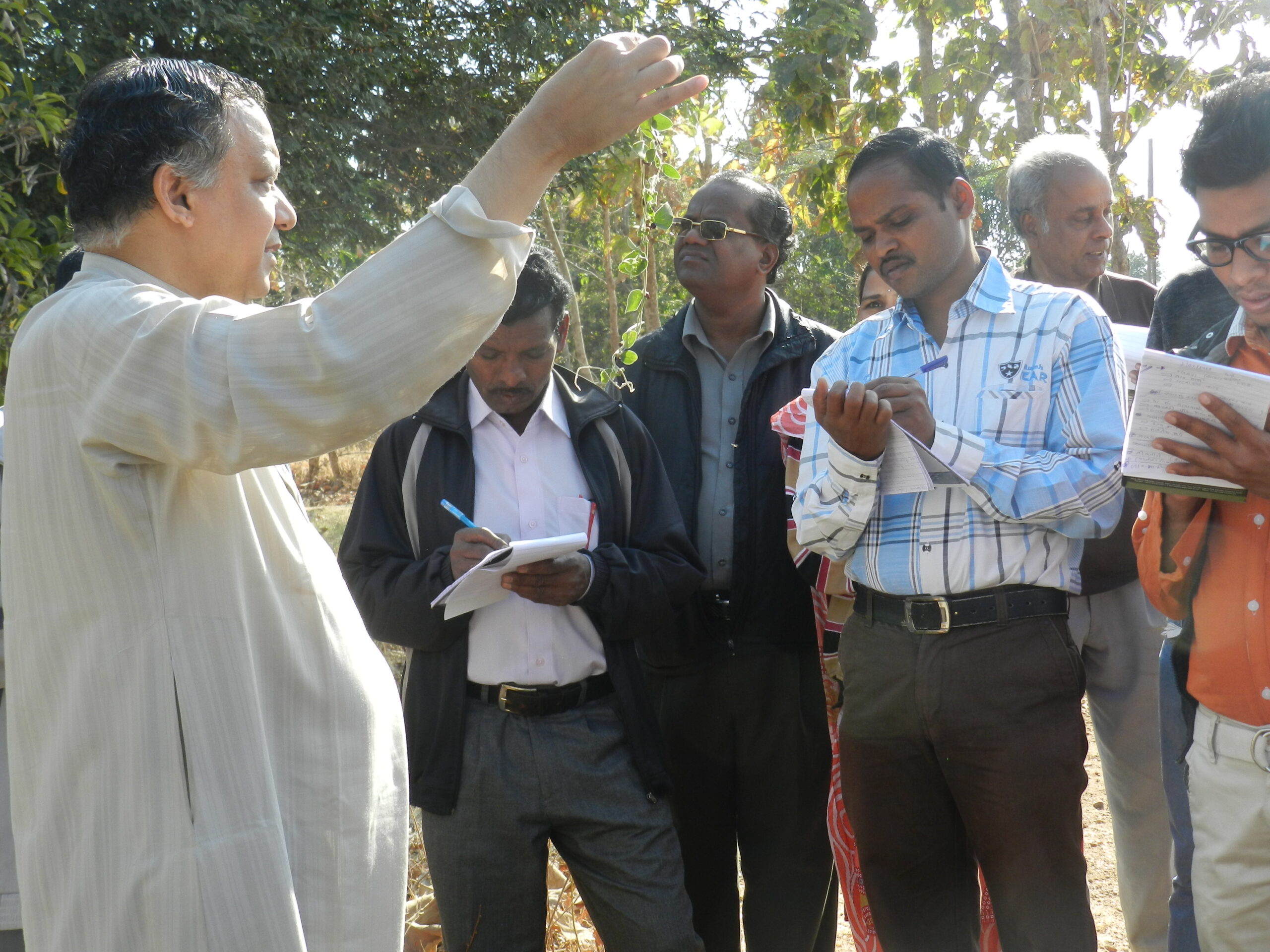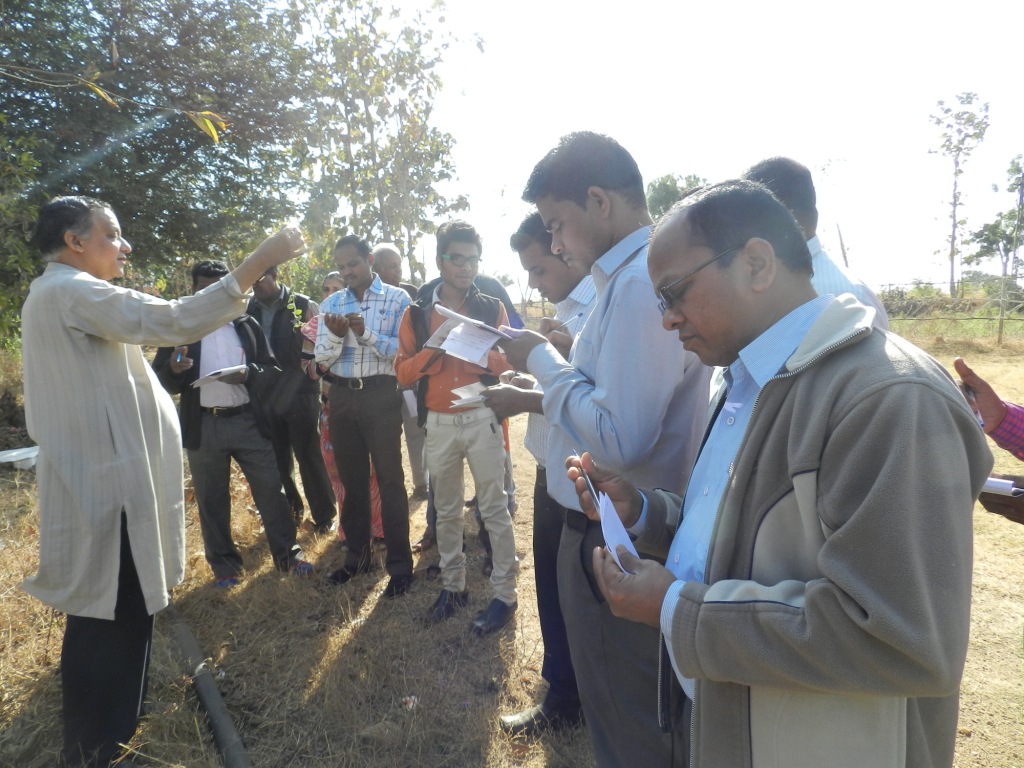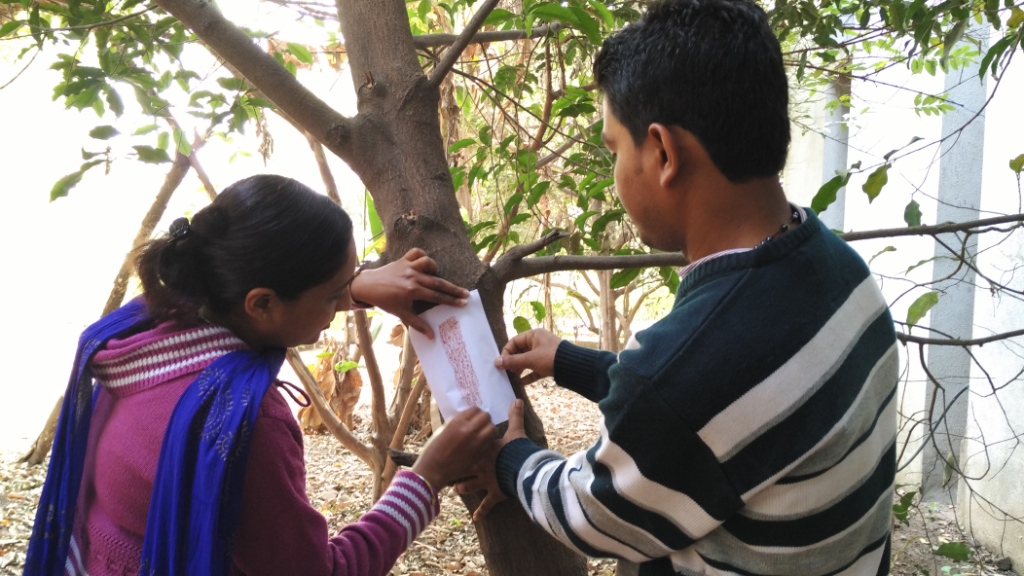 Environment Awareness Program (EAP)
Green the Blue Trust offers Environmental Awareness Programs (EAP) for students, youth and women's groups. It is an activity-based awareness program. We network with women's groups as well youth groups to organize EAP sessions. We also conduct EAP in the schools for students as well as teachers. We have so far trained more than 13000 people.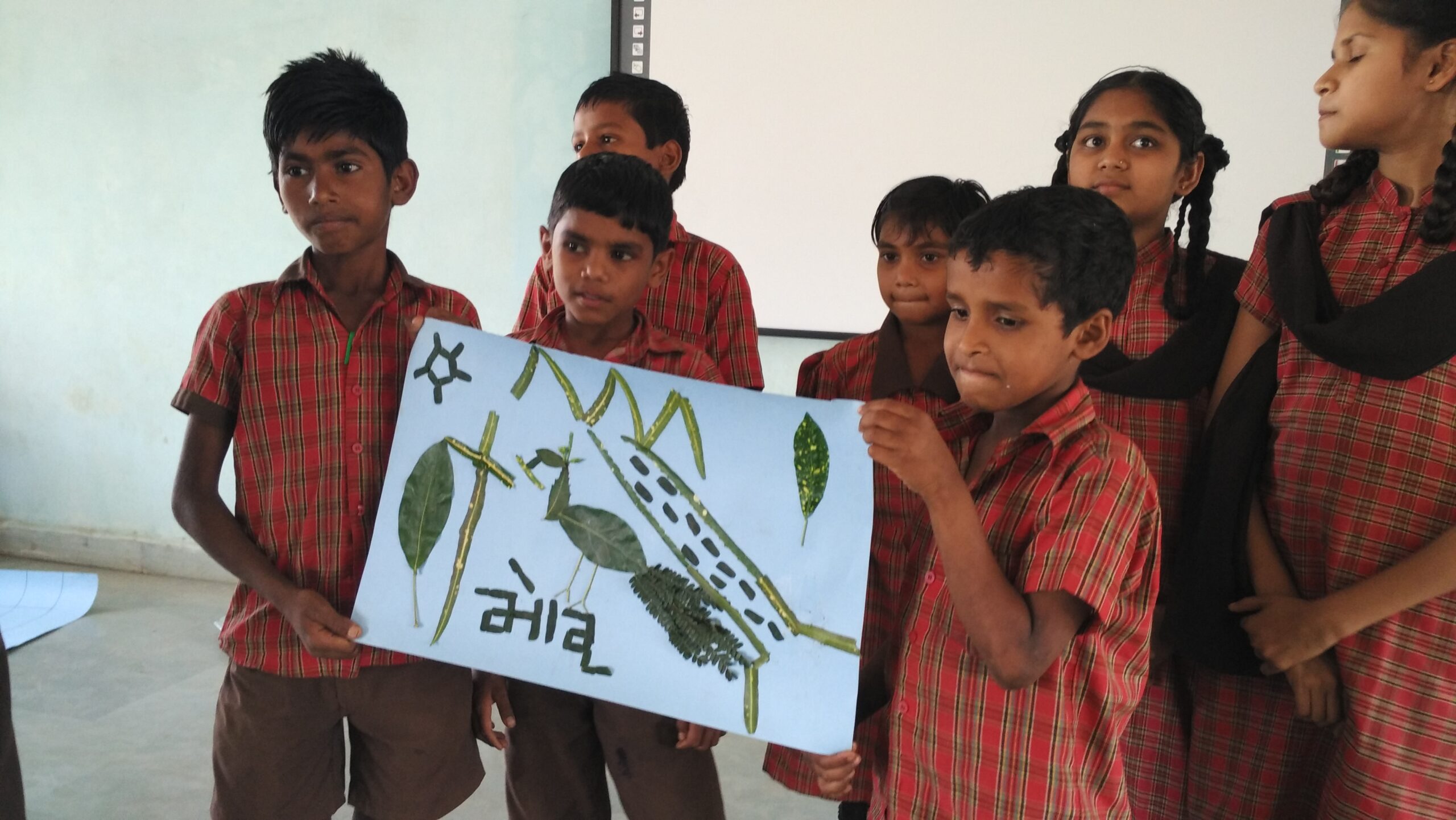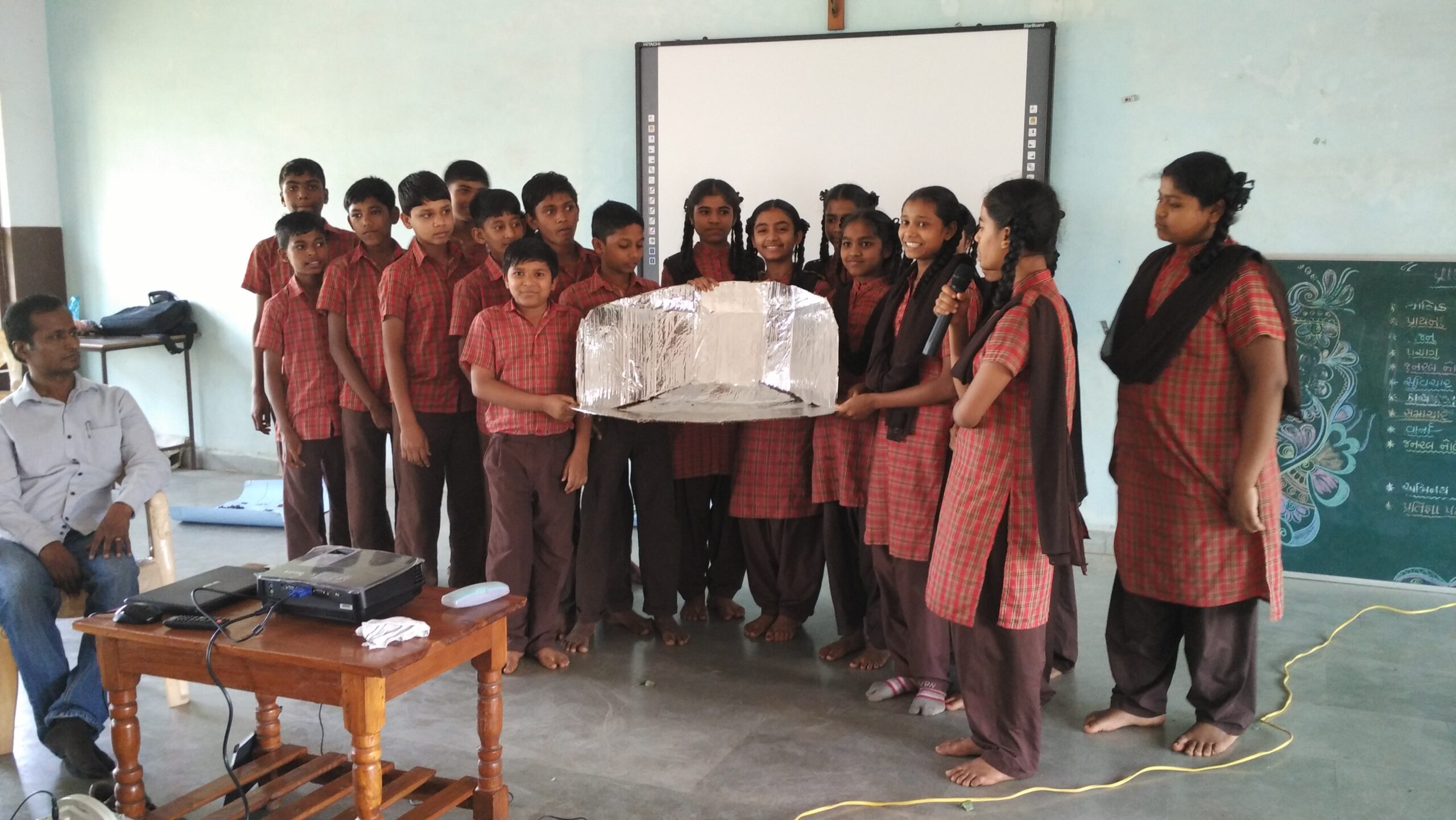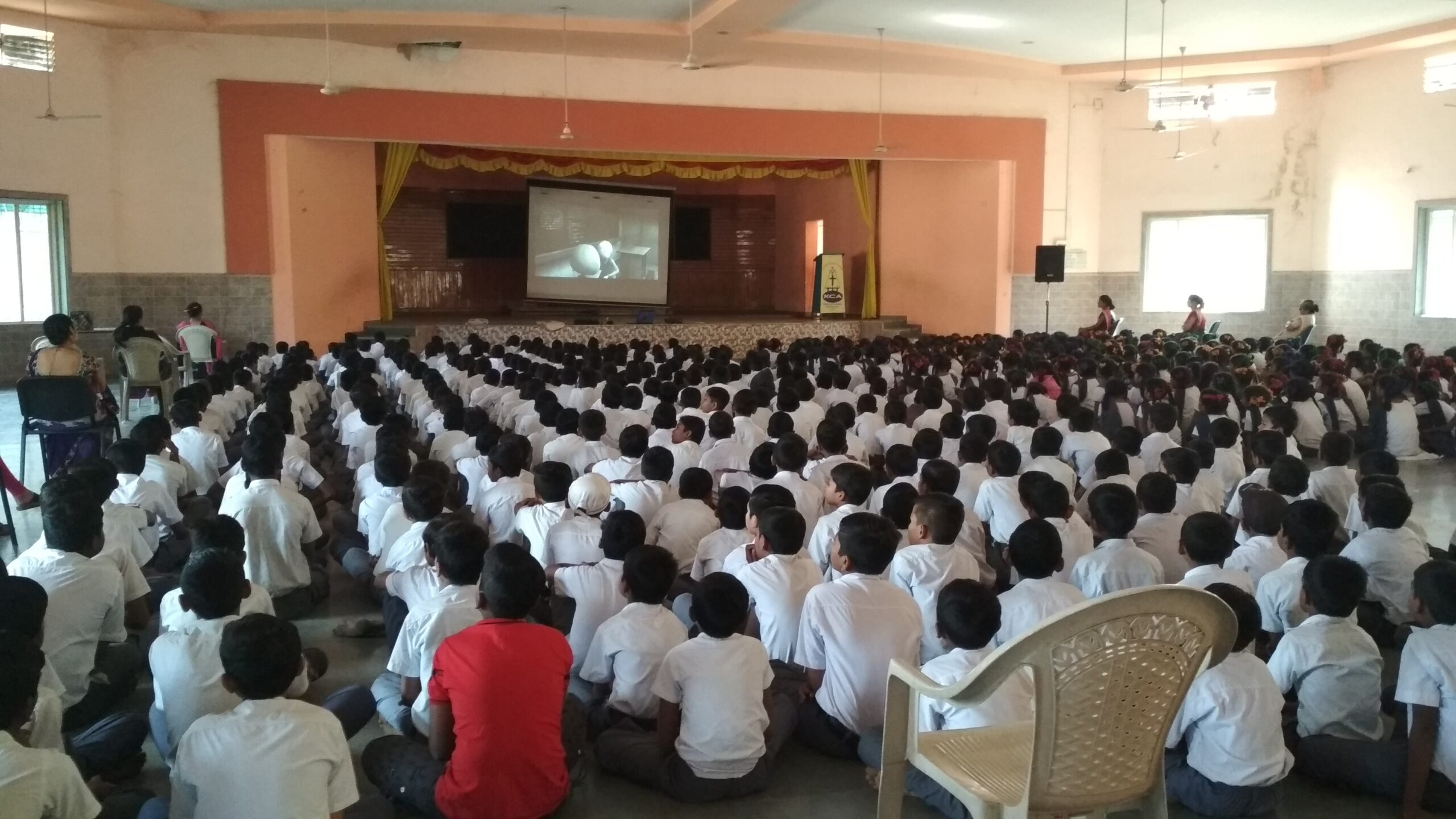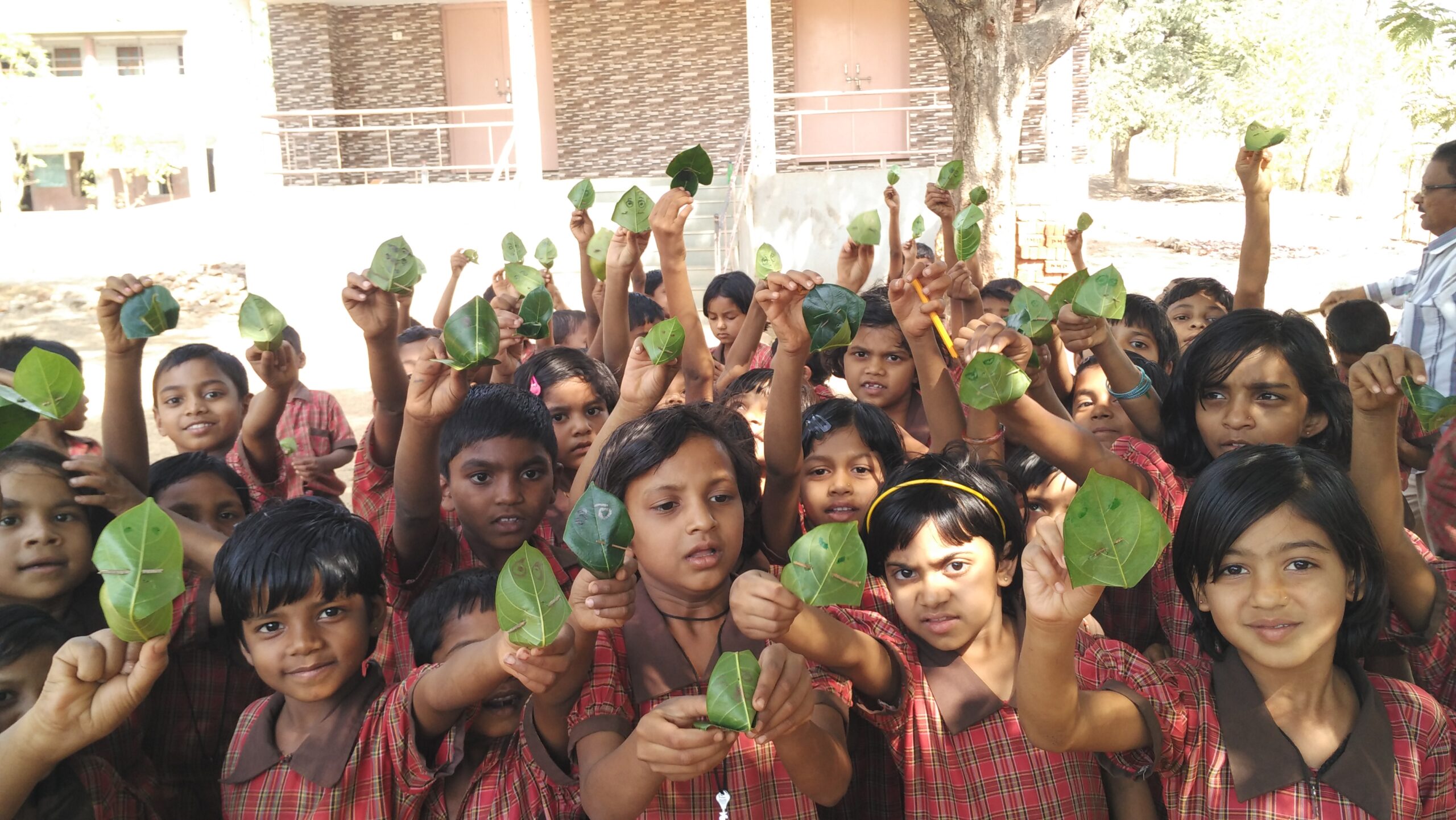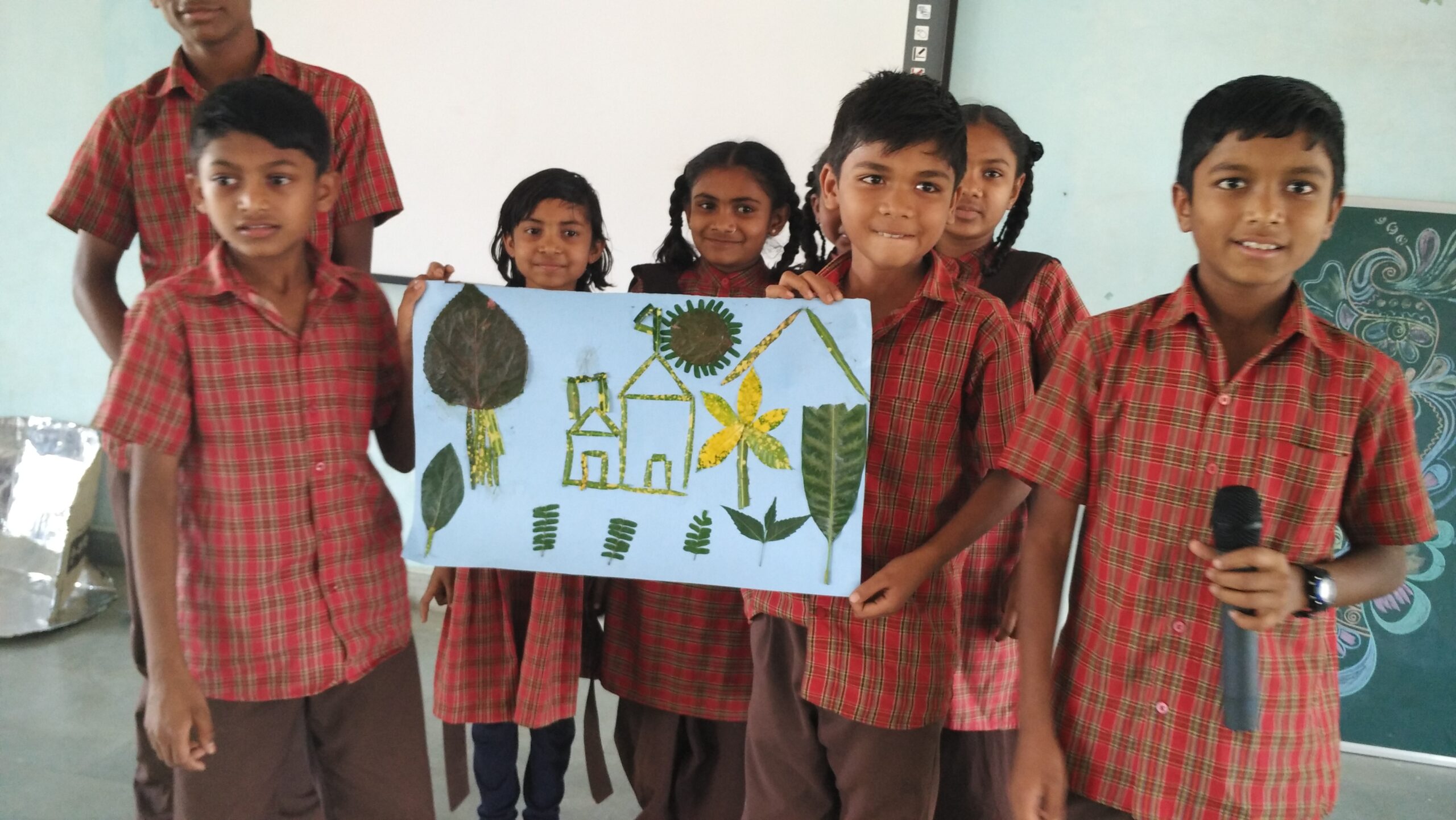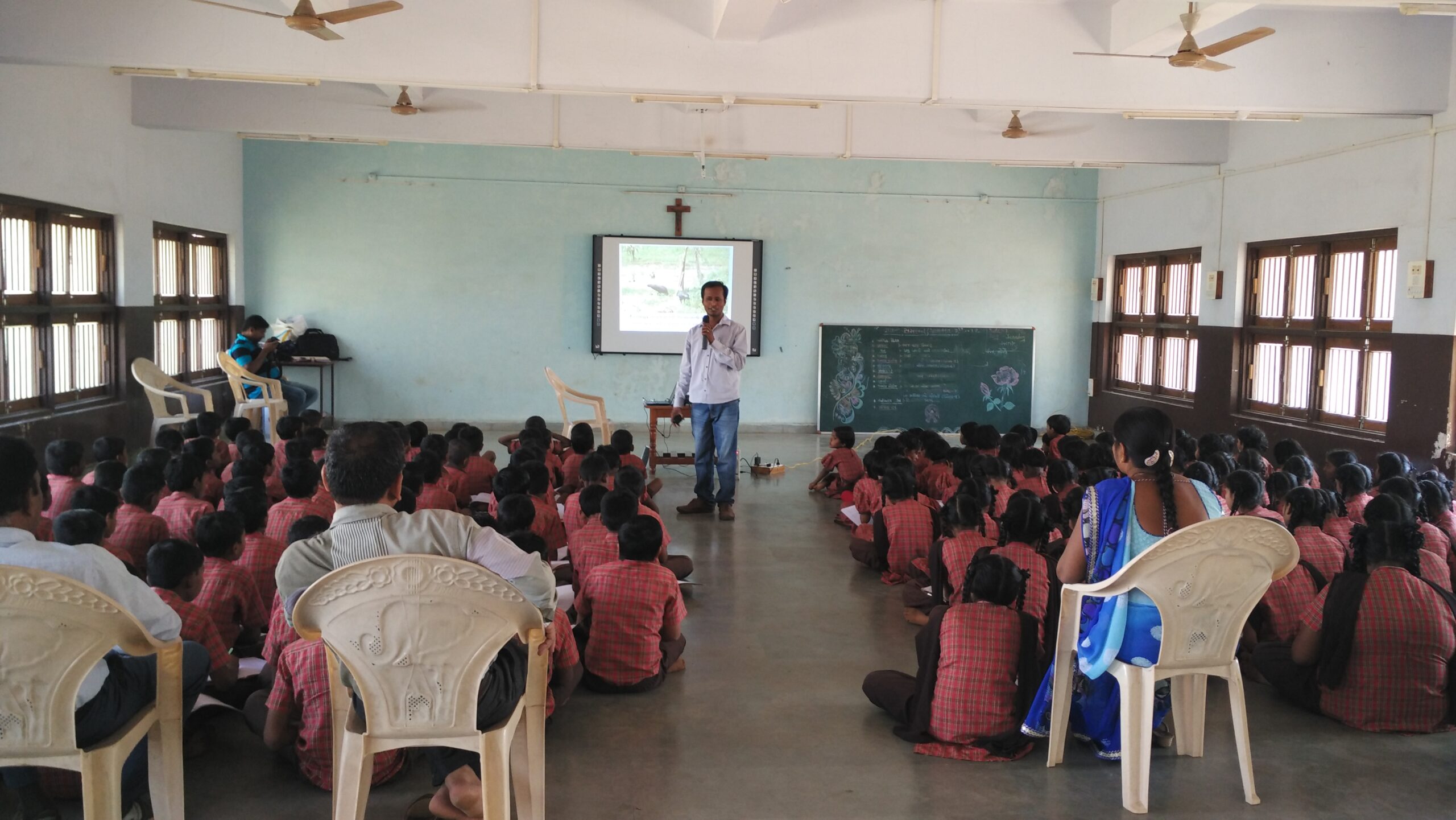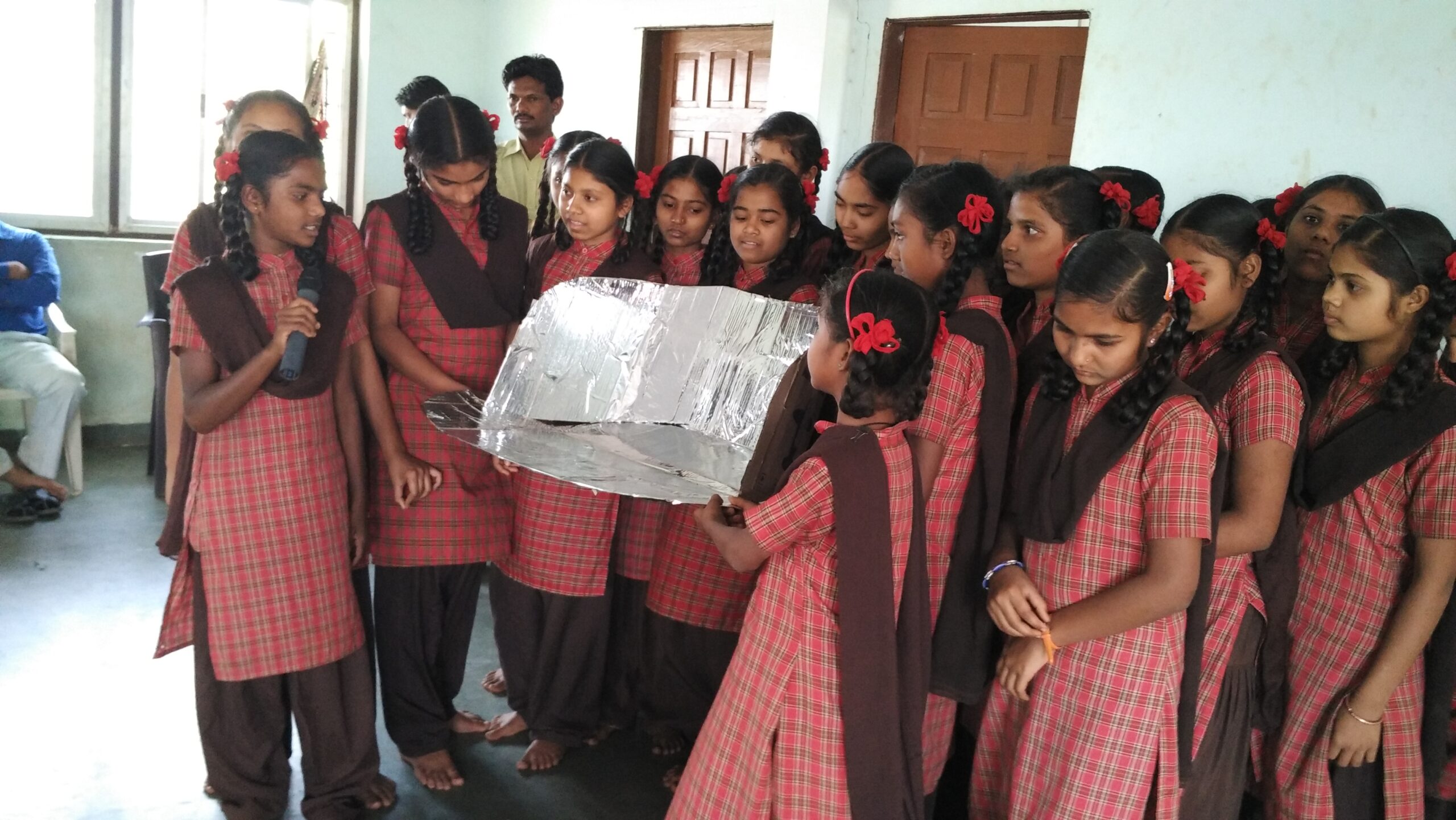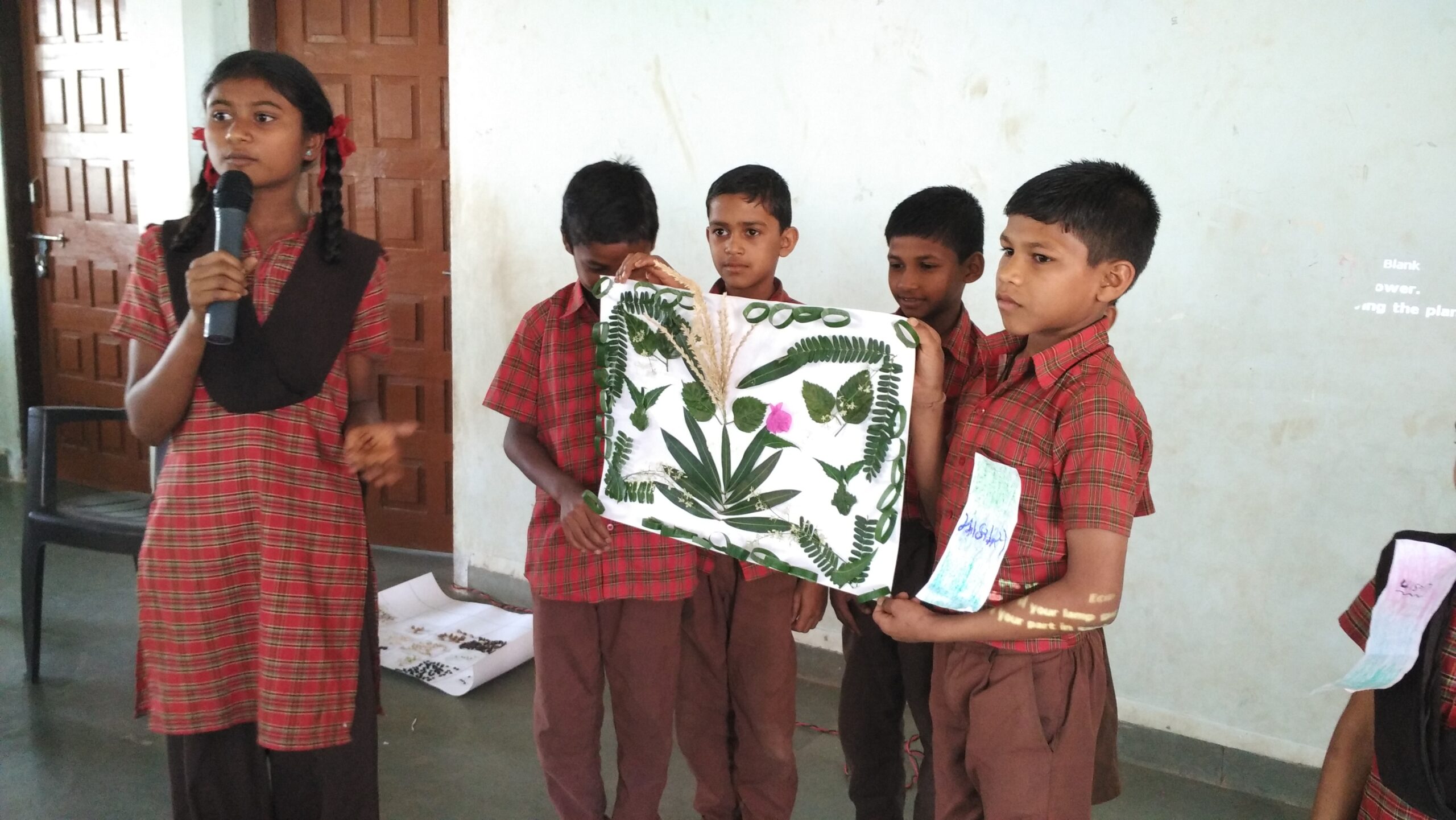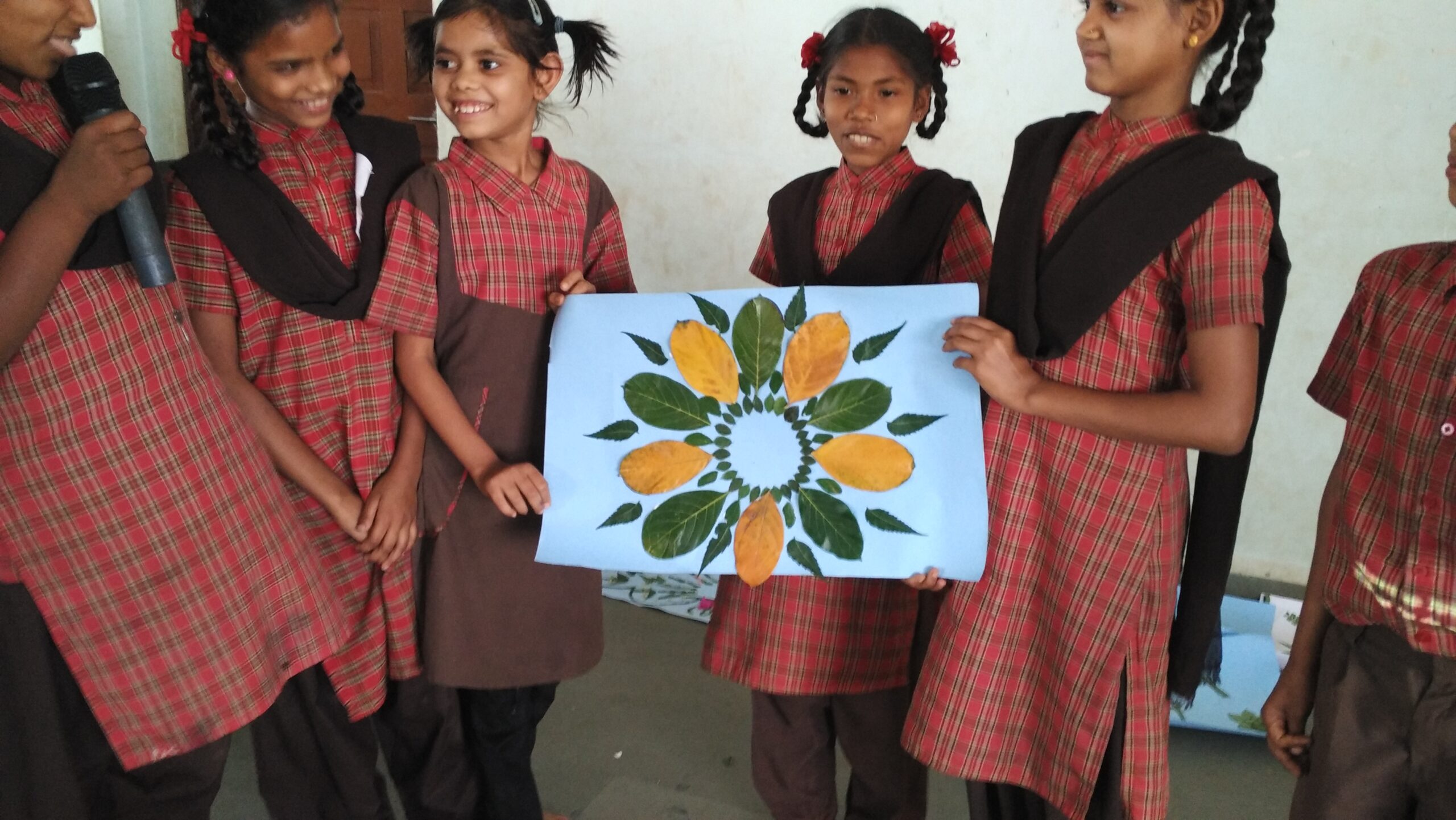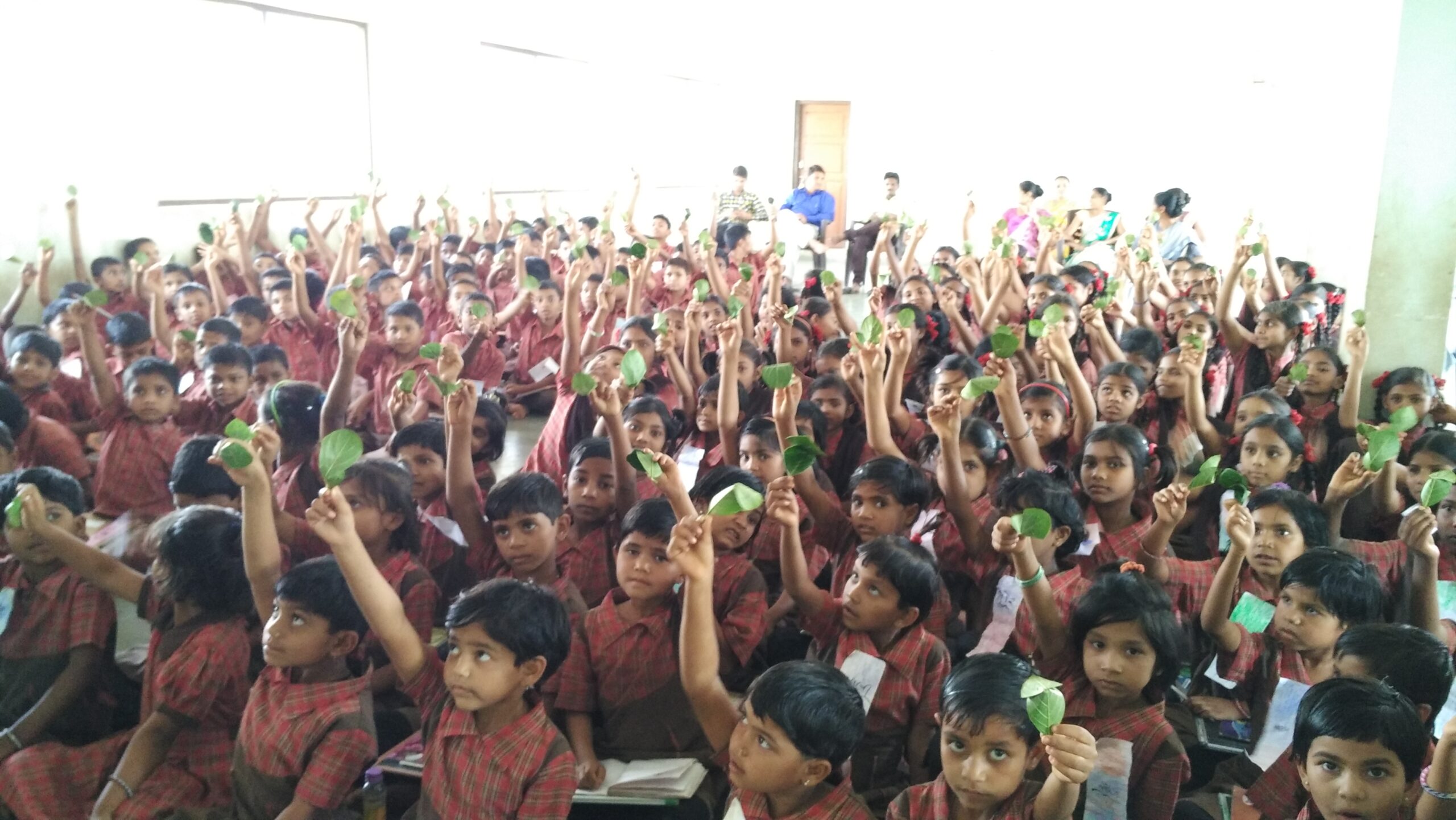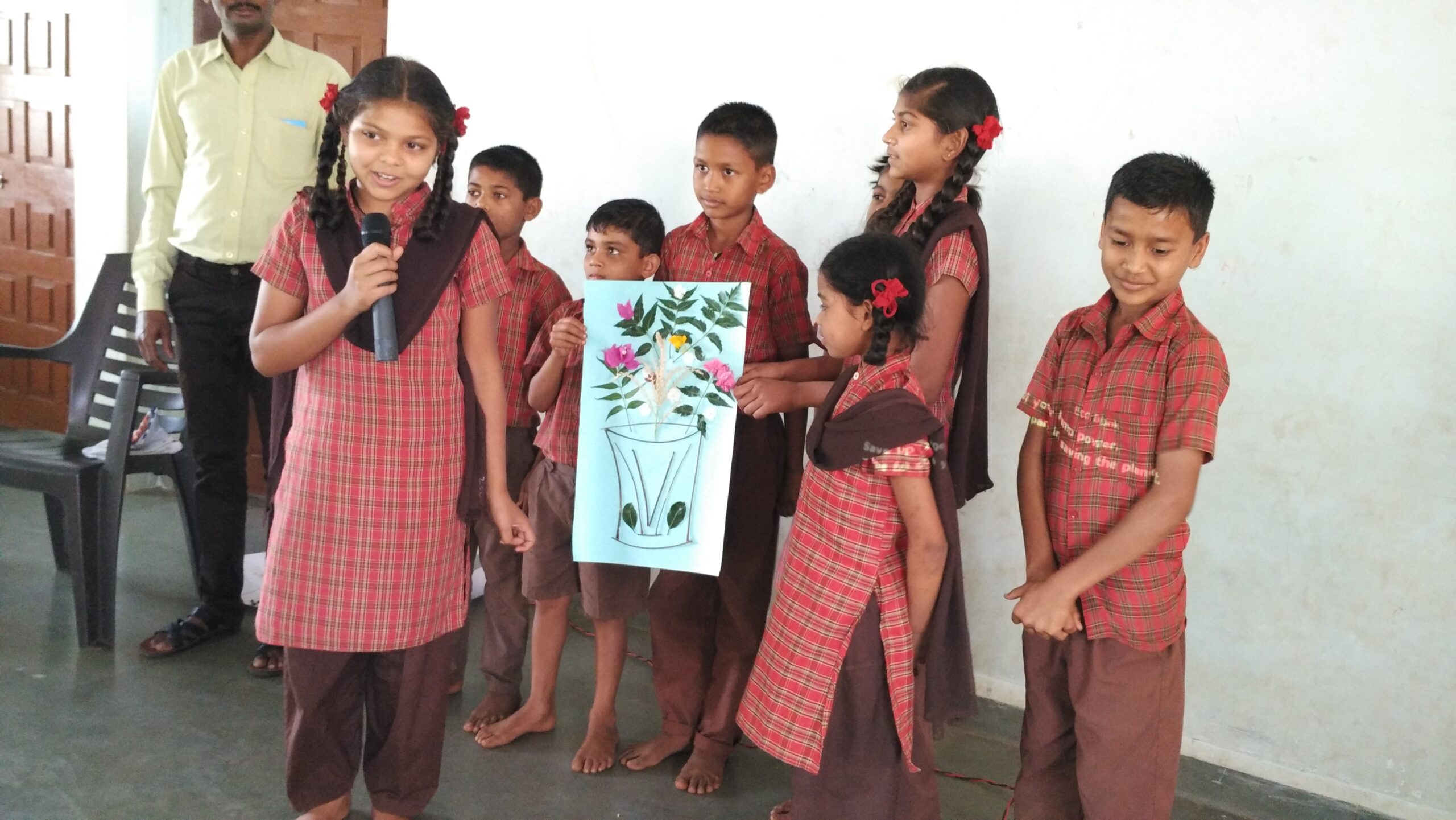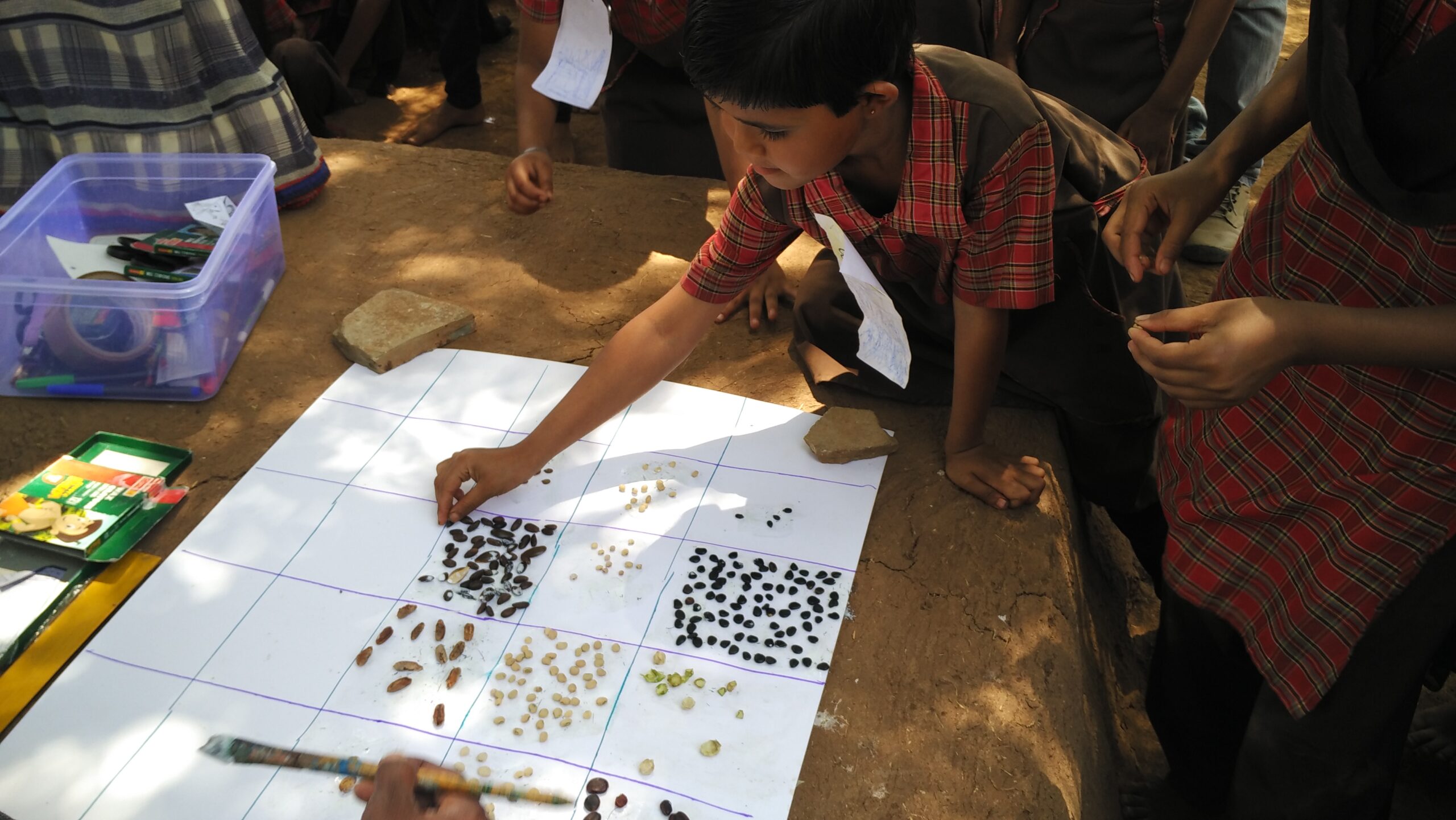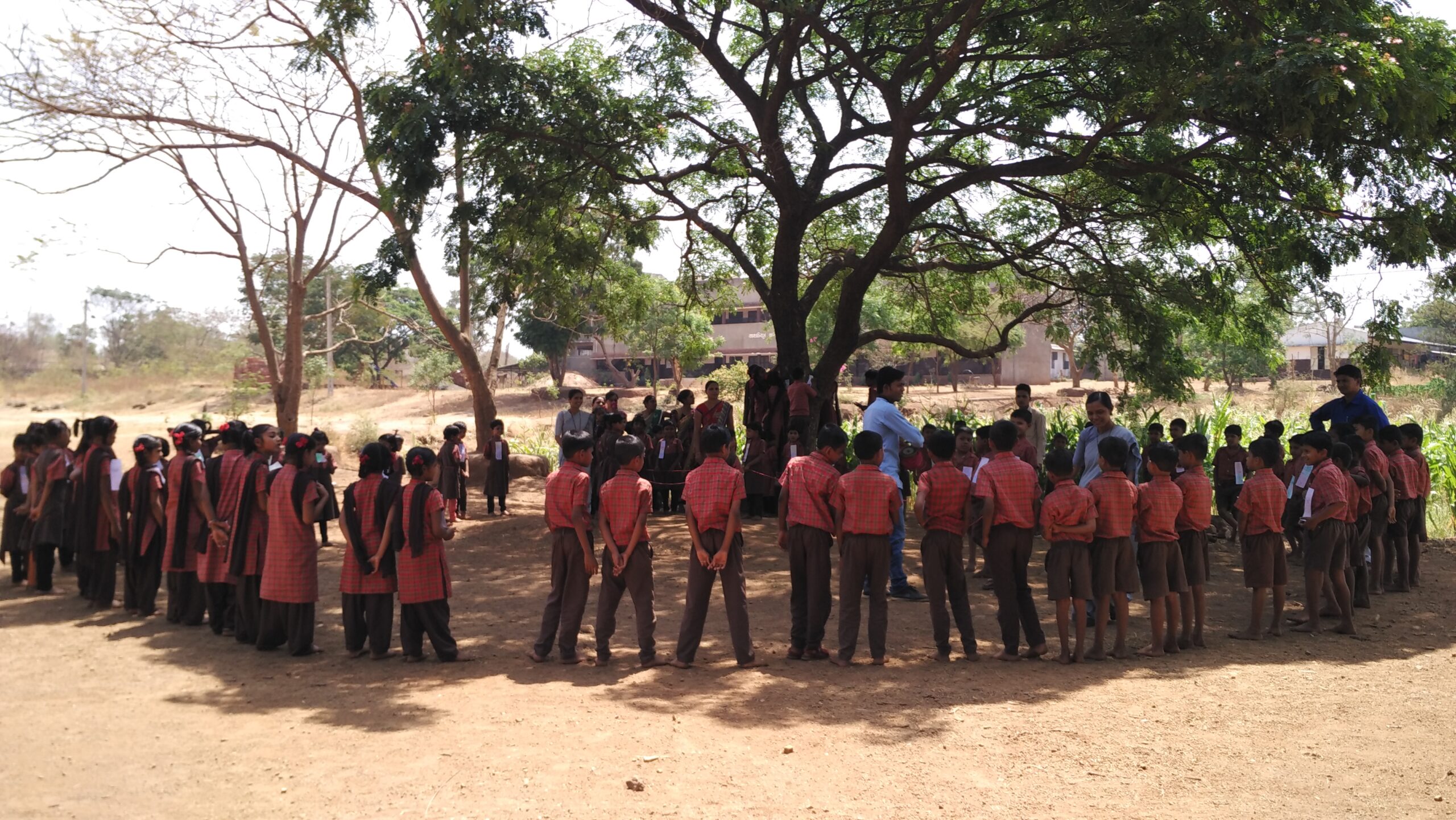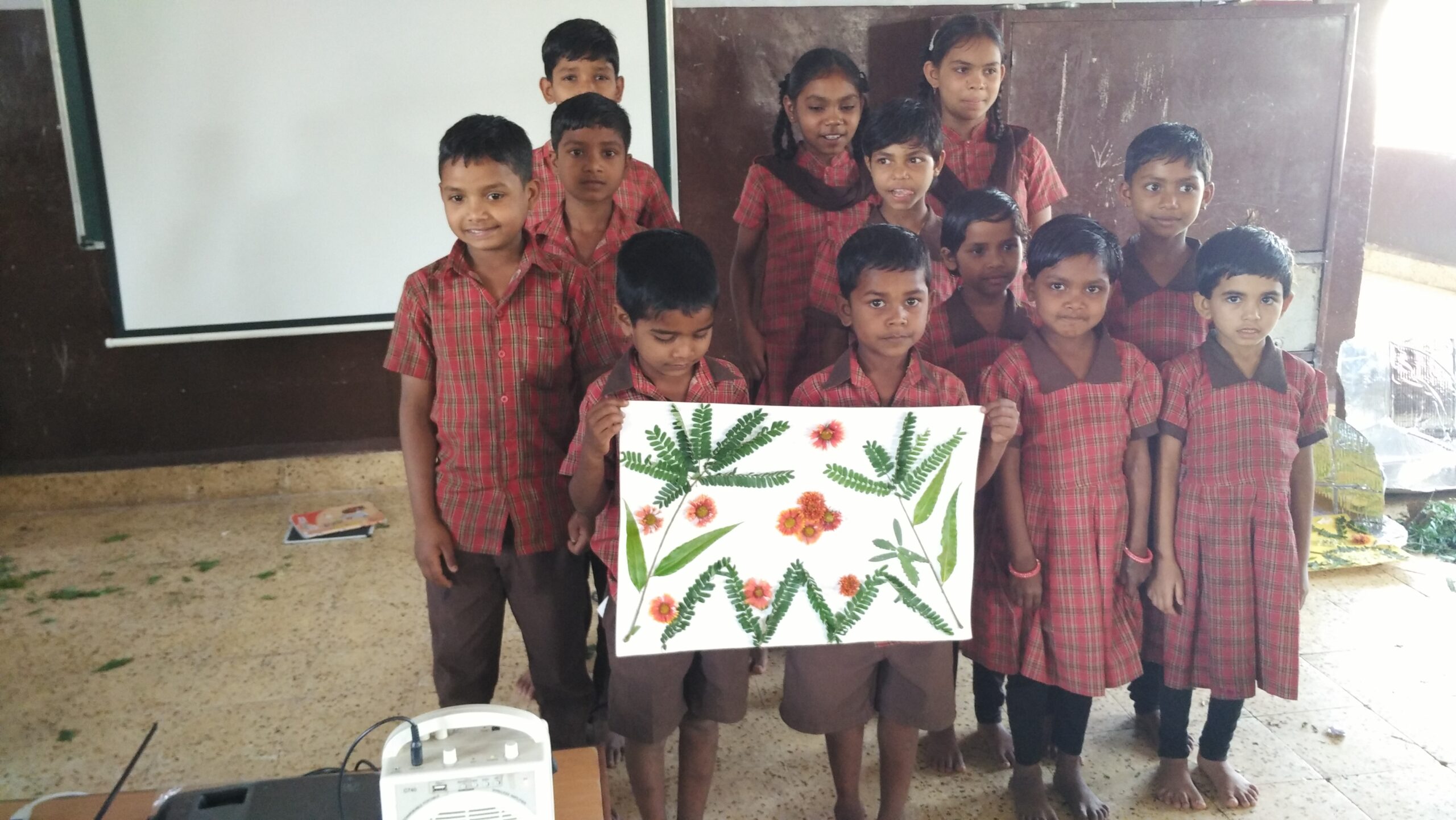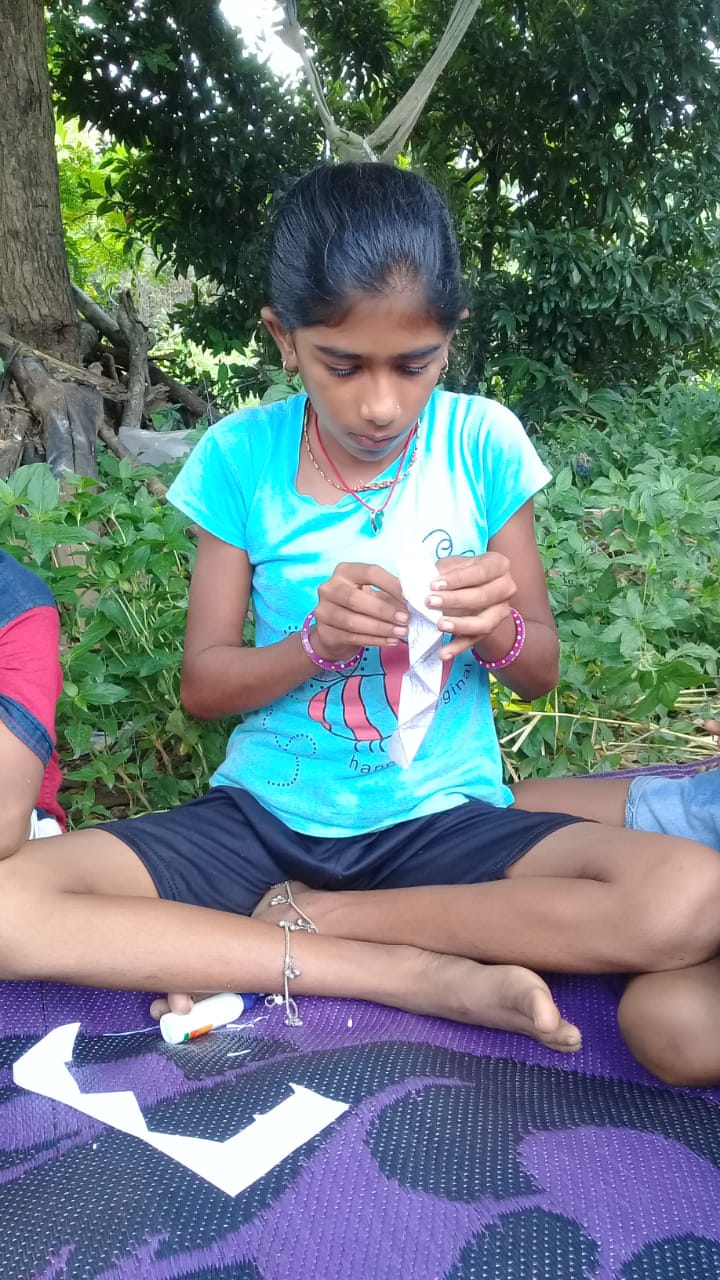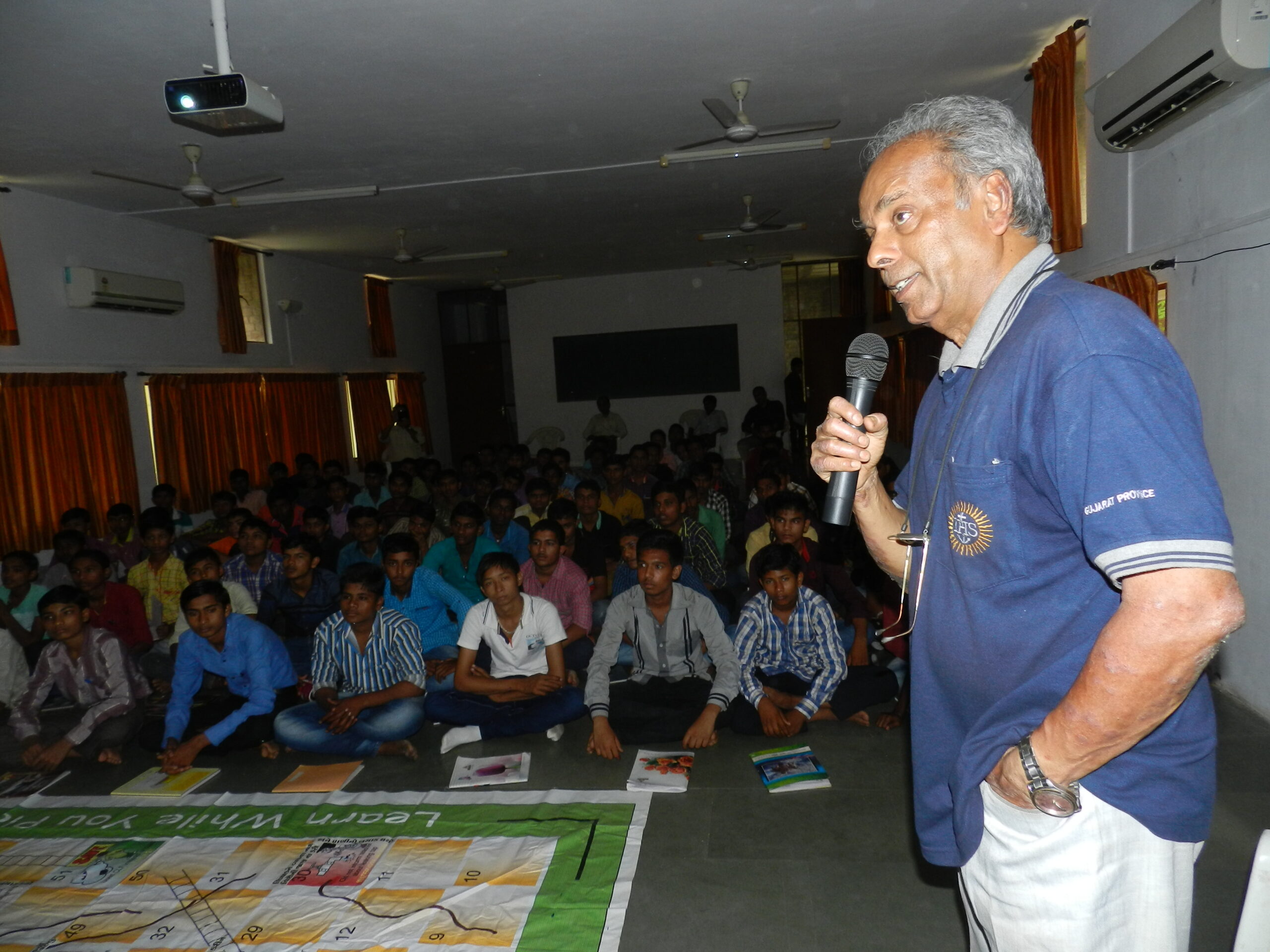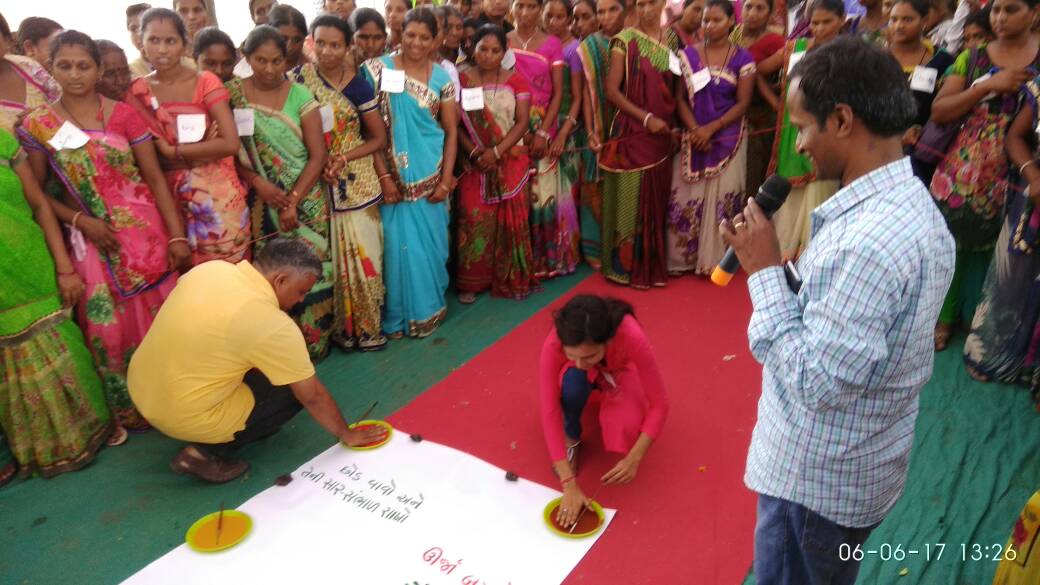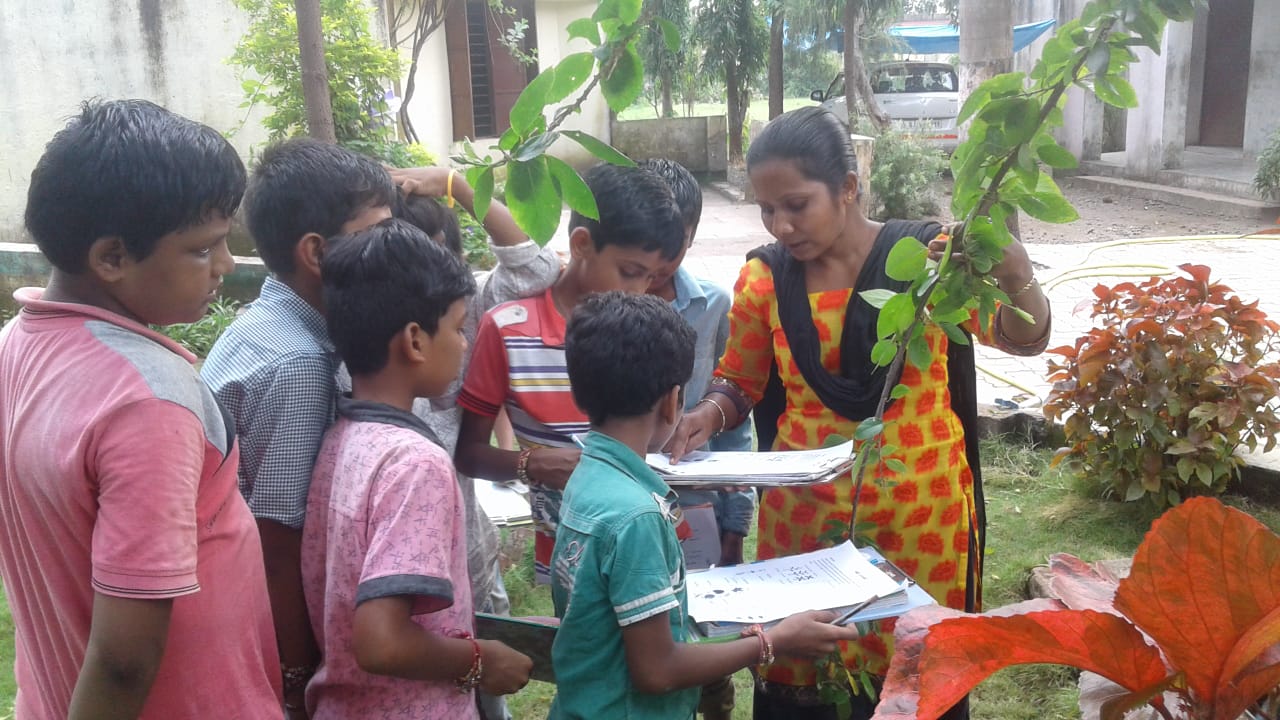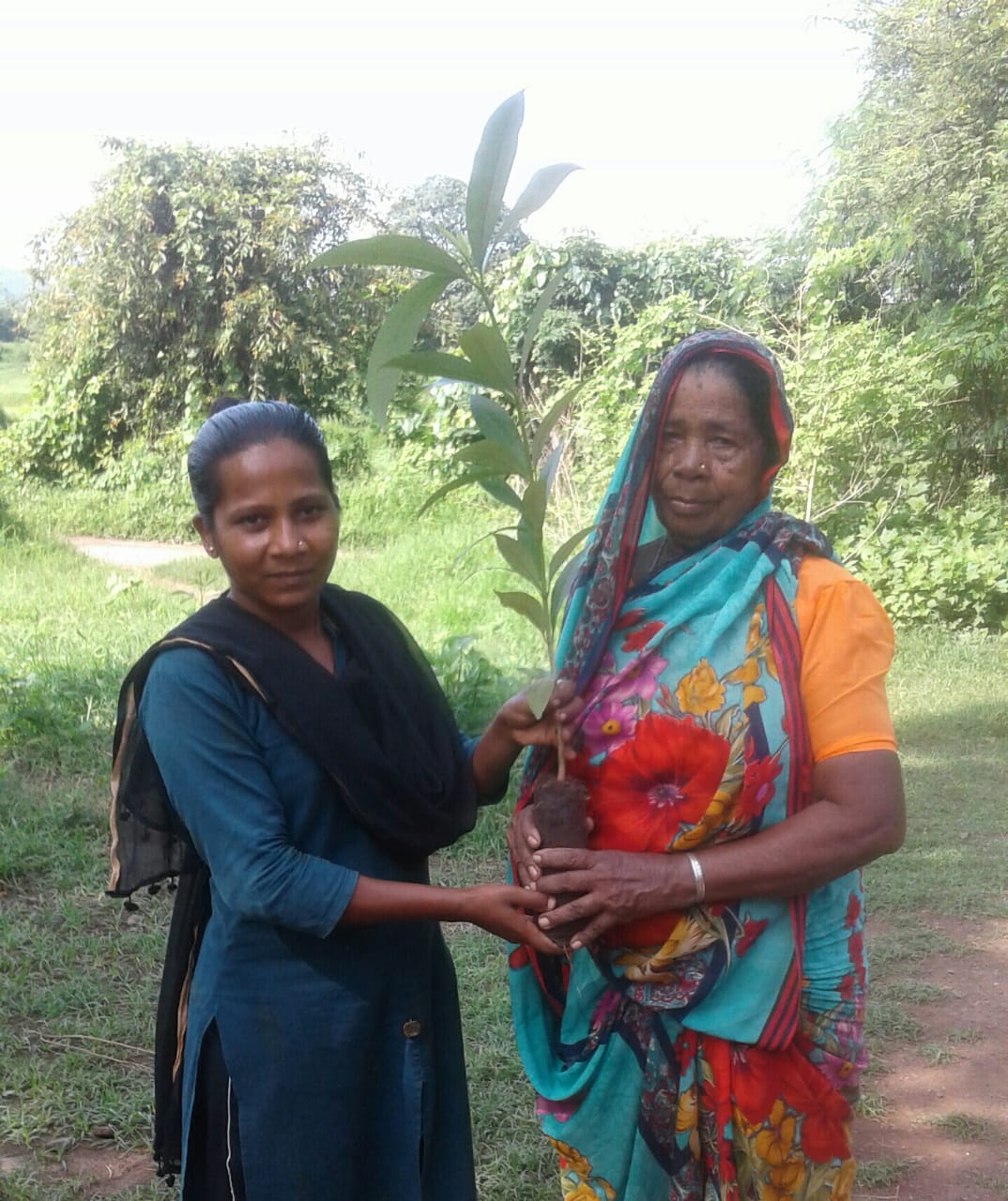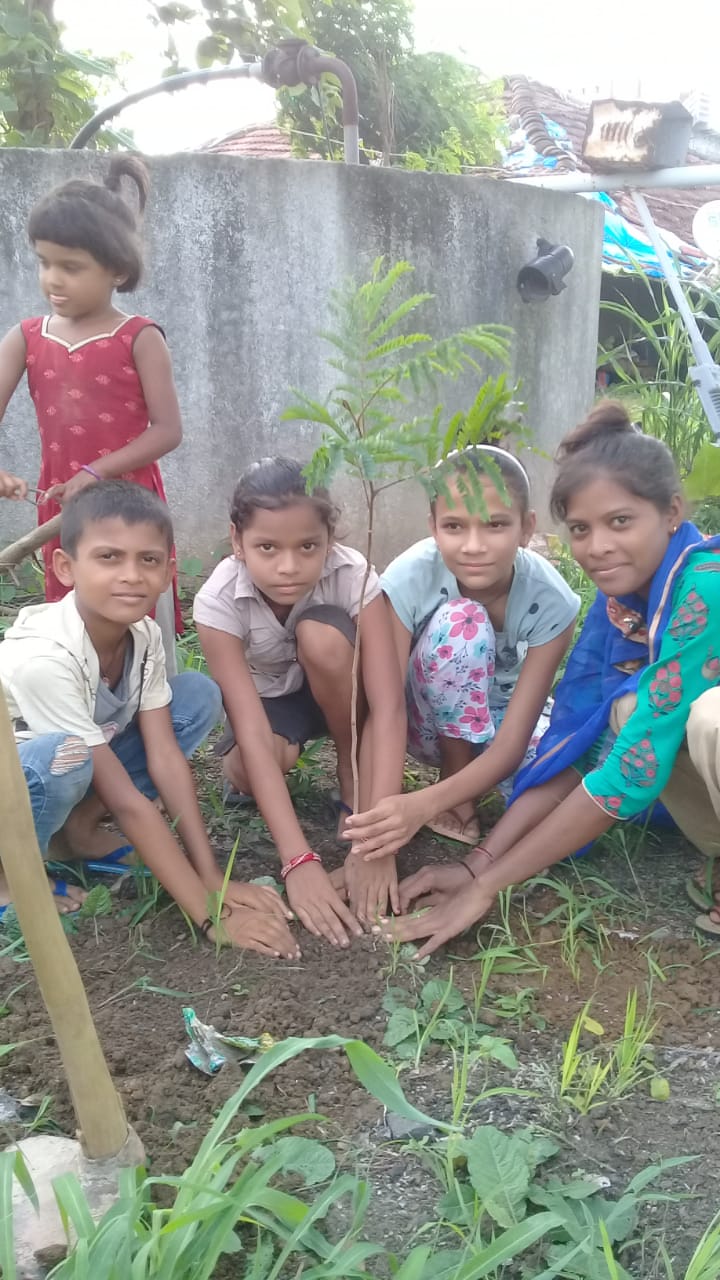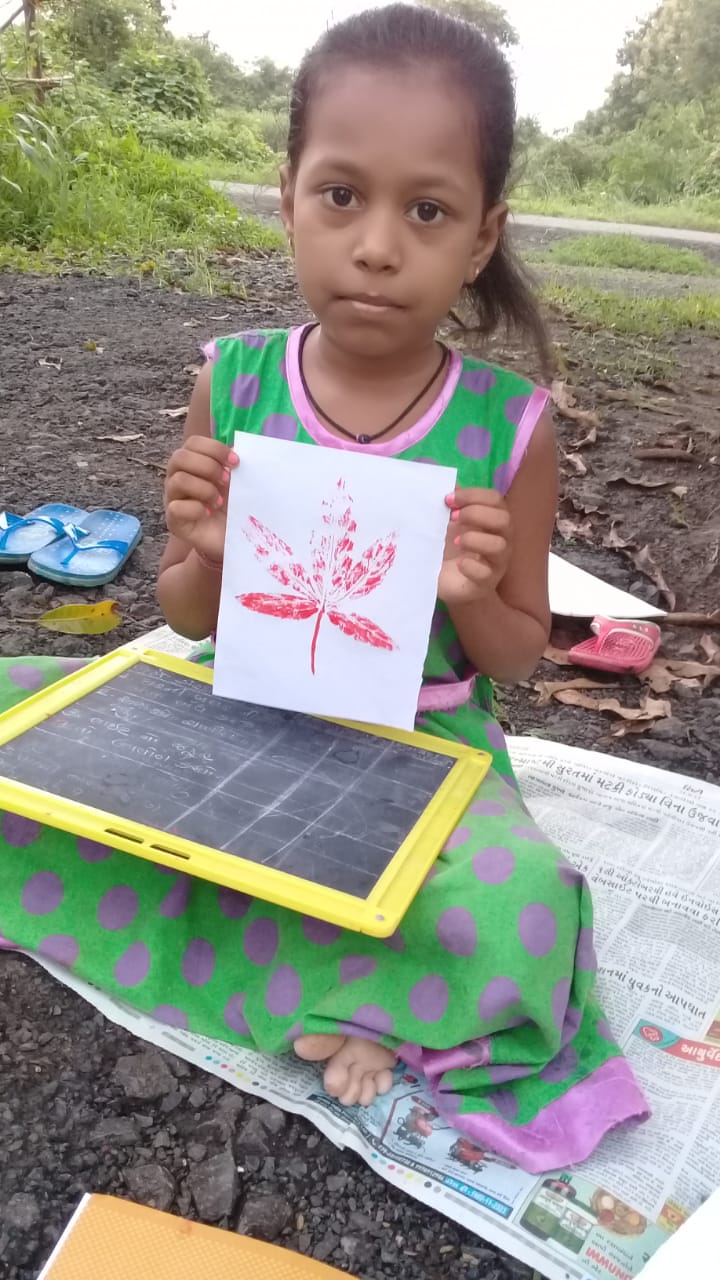 Solar exhibitions
The aim of Solar Energy Exhibitions and Demonstrations is to bring awareness on alternative energy among children and people. The solar exhibition provides a platform for children to showcase their skills, knowledge, creativity and talent. So far GJEM has organized 22 Solar Exhibitions in which more than 19000 students of 63 schools have participated. Our solar exhibition includes: Solar household appliances, Solar working Models, Wind Energy, LED and solar lights, solar toys, Inter-active games and experiments, Posters on Solar Energy and Ecology.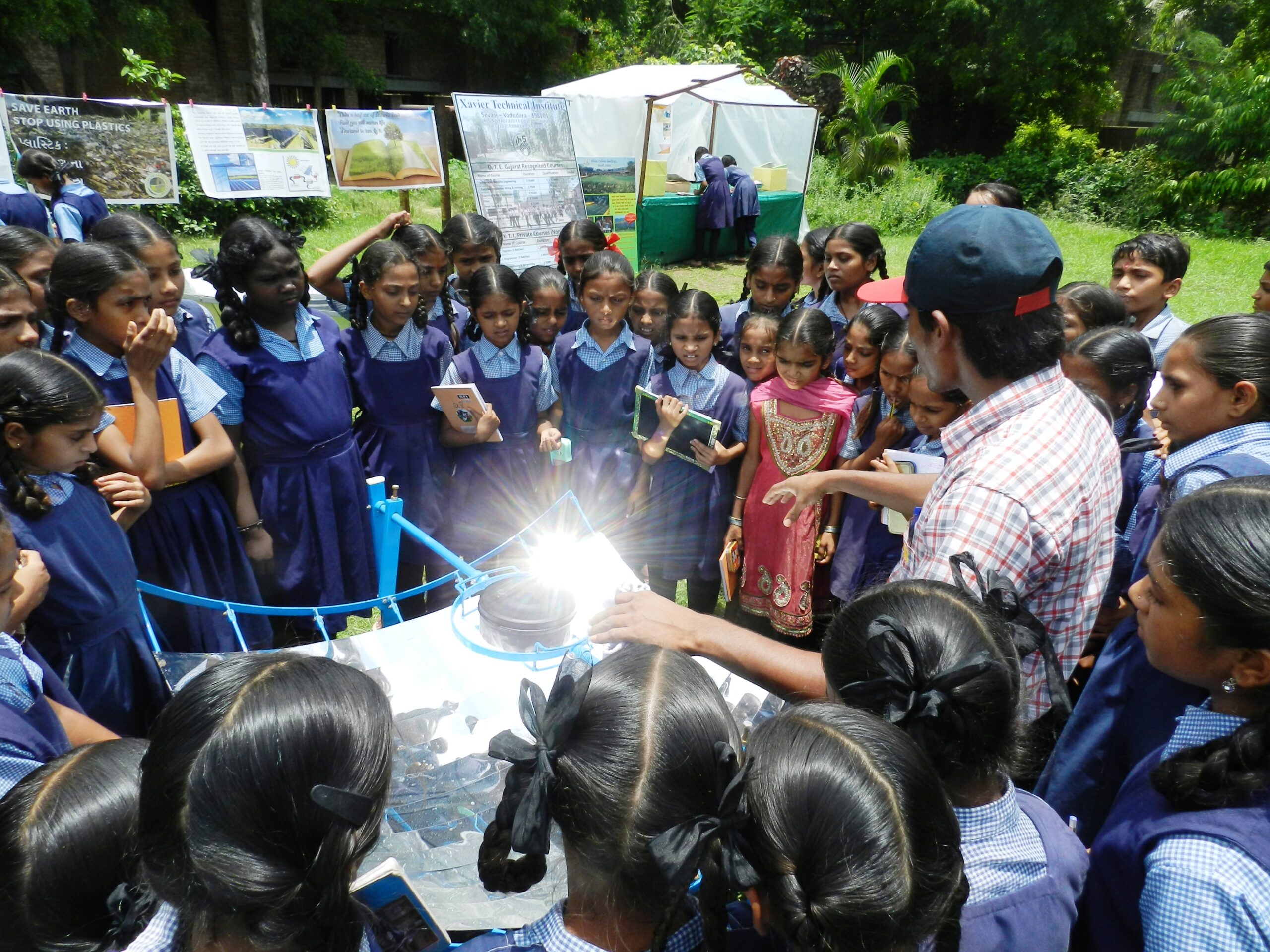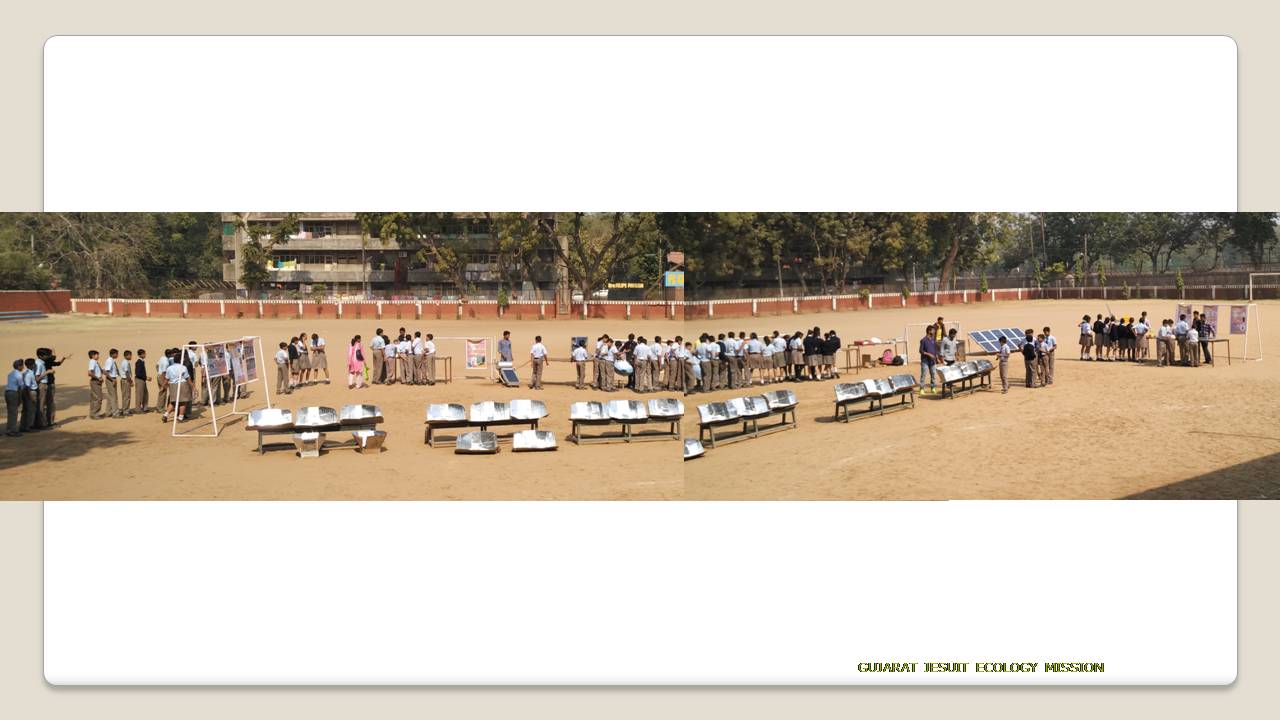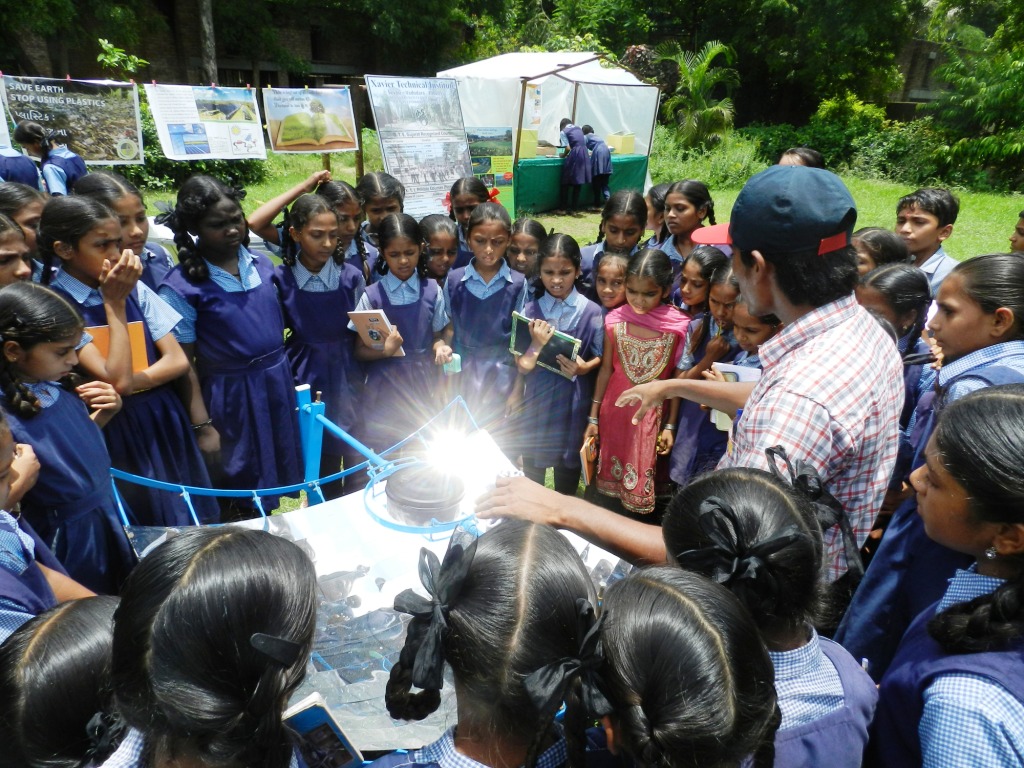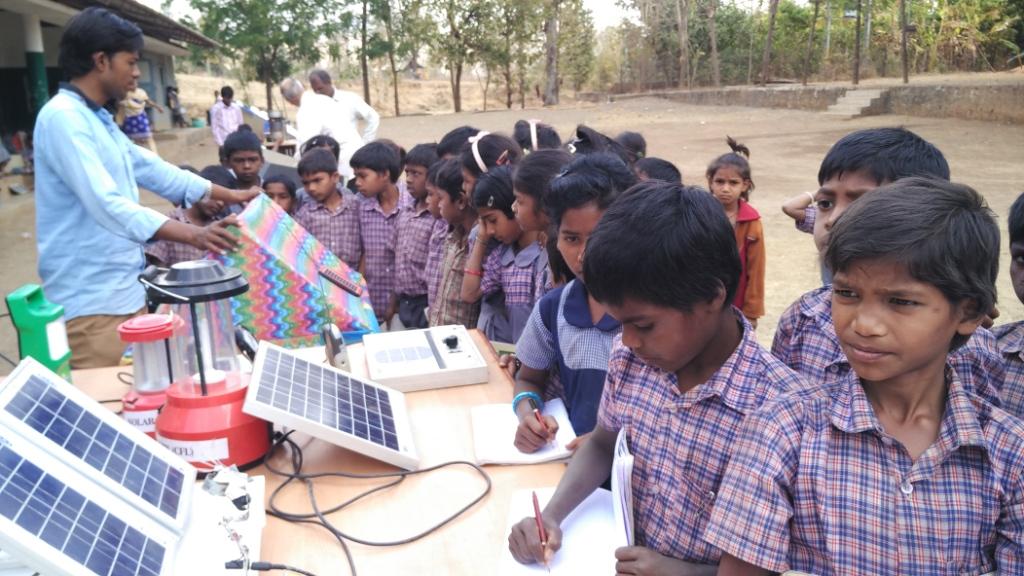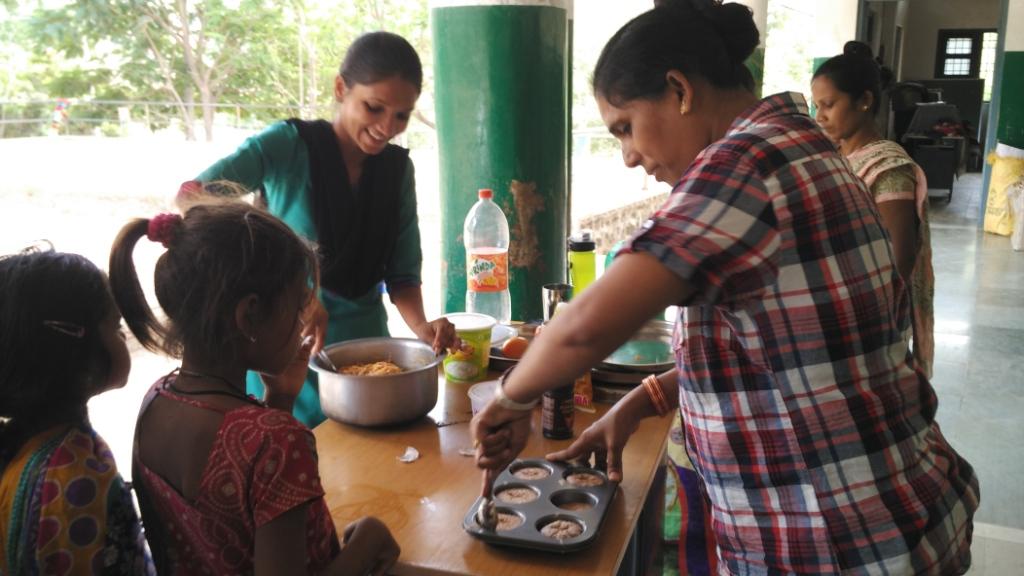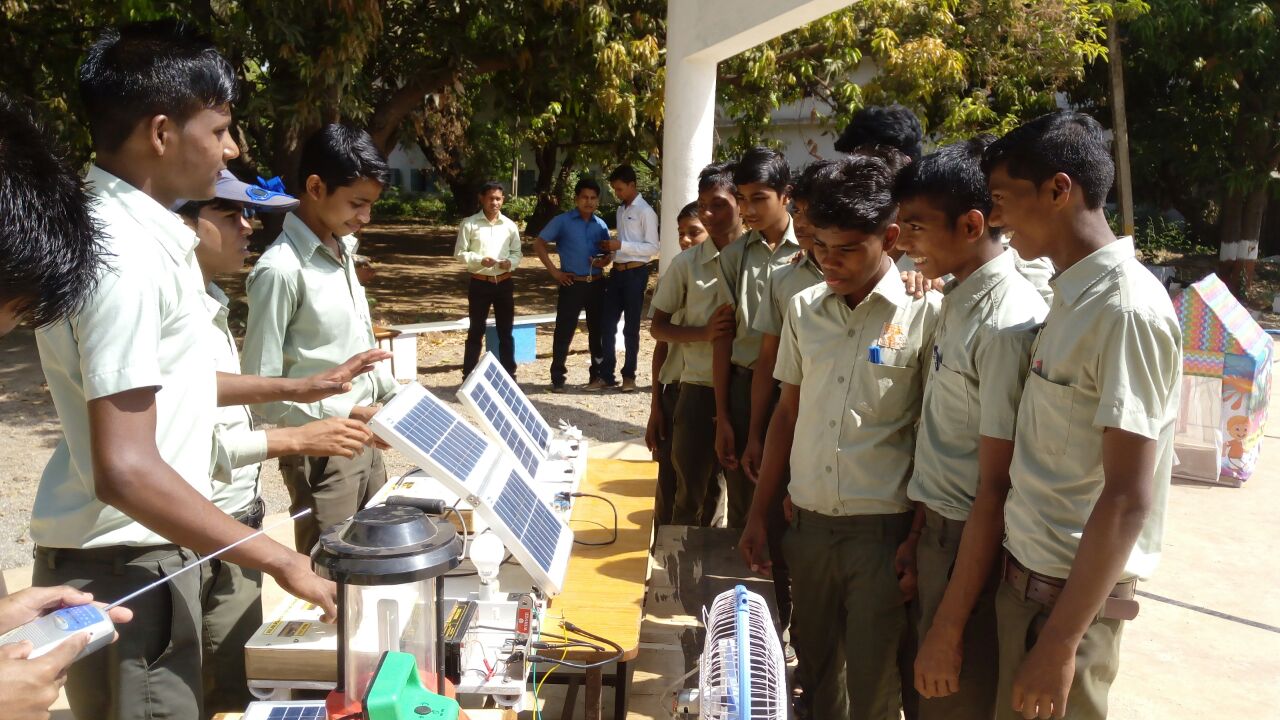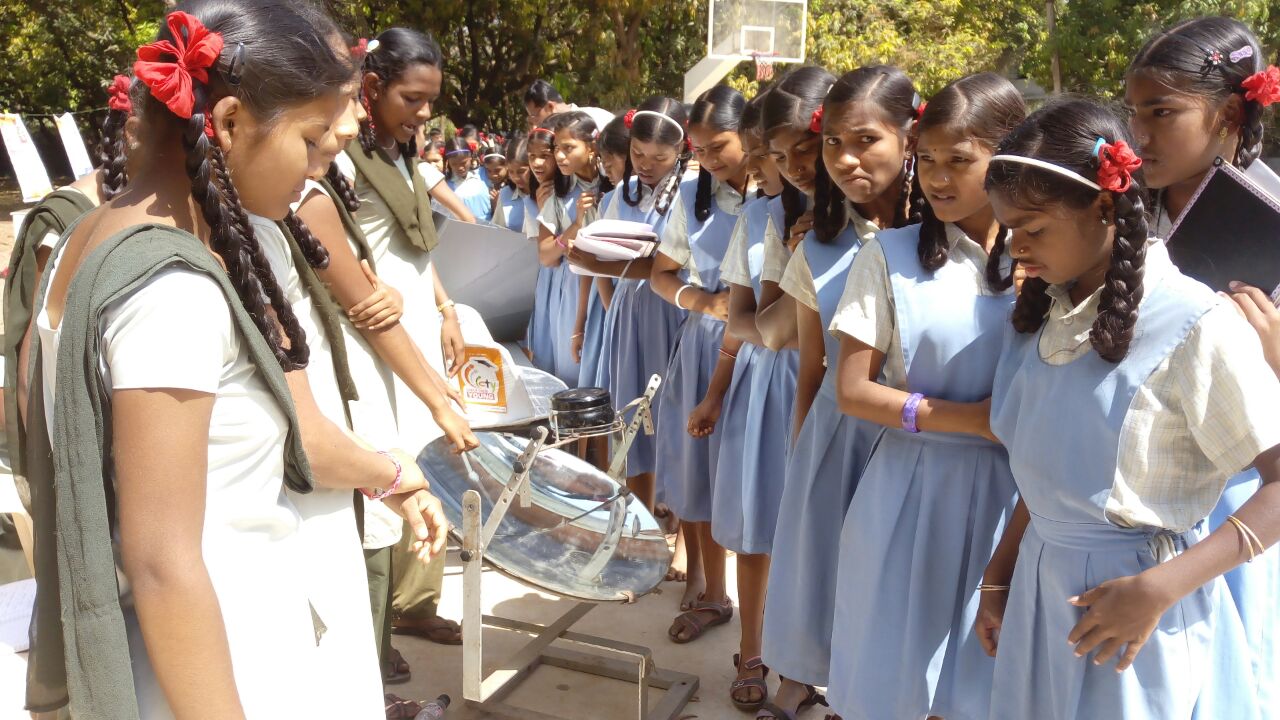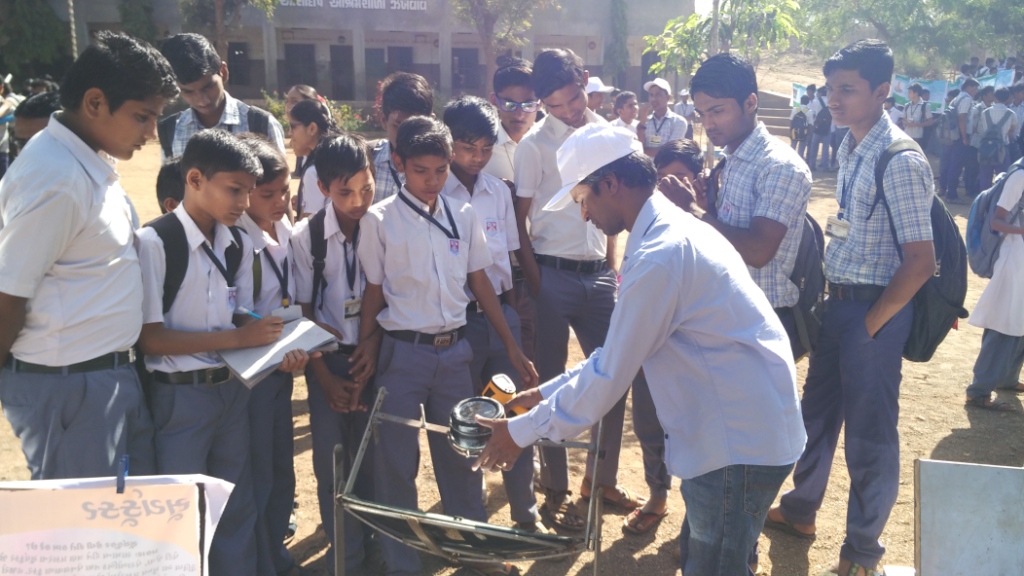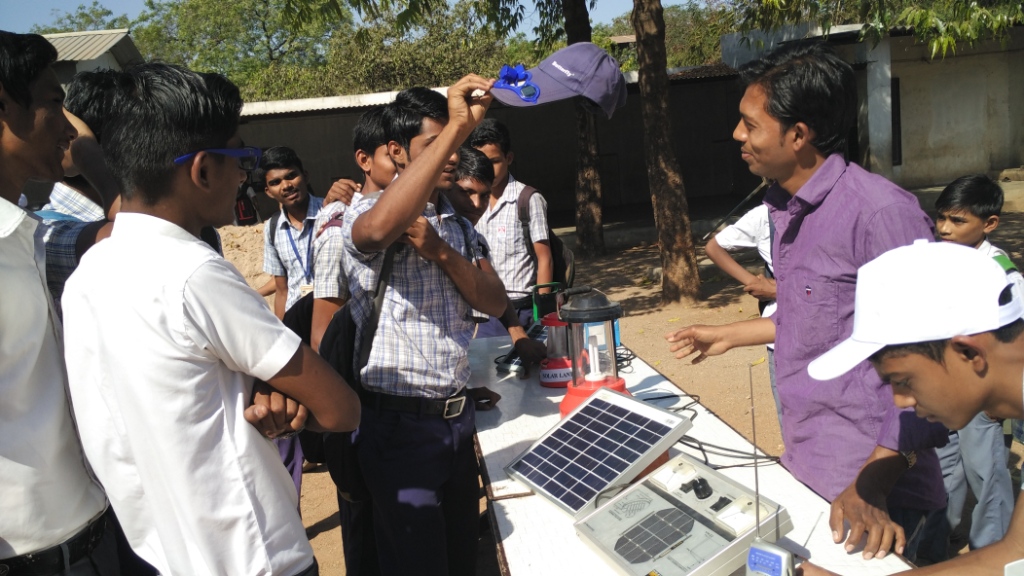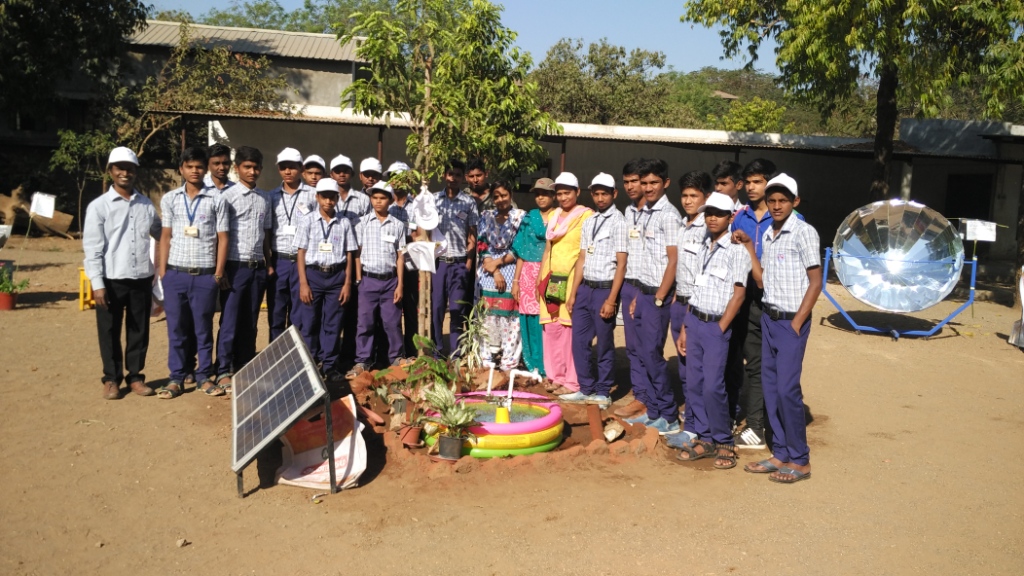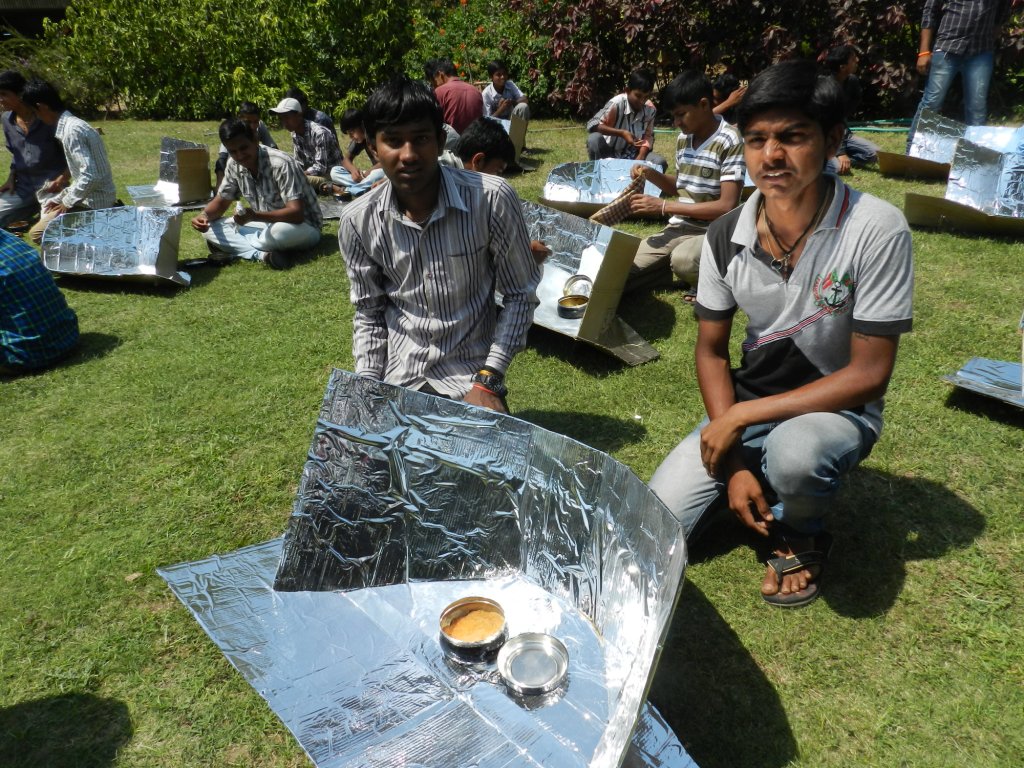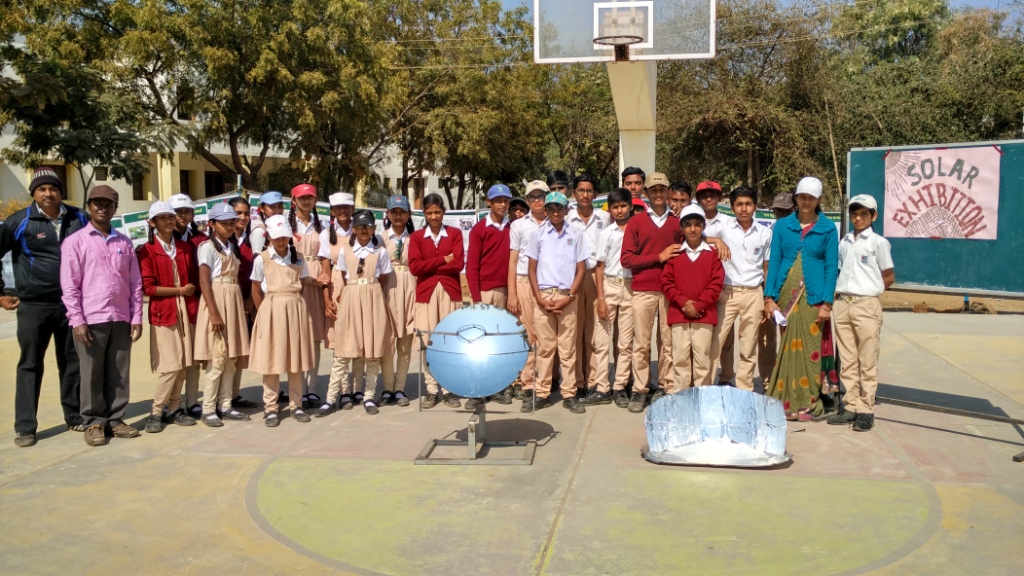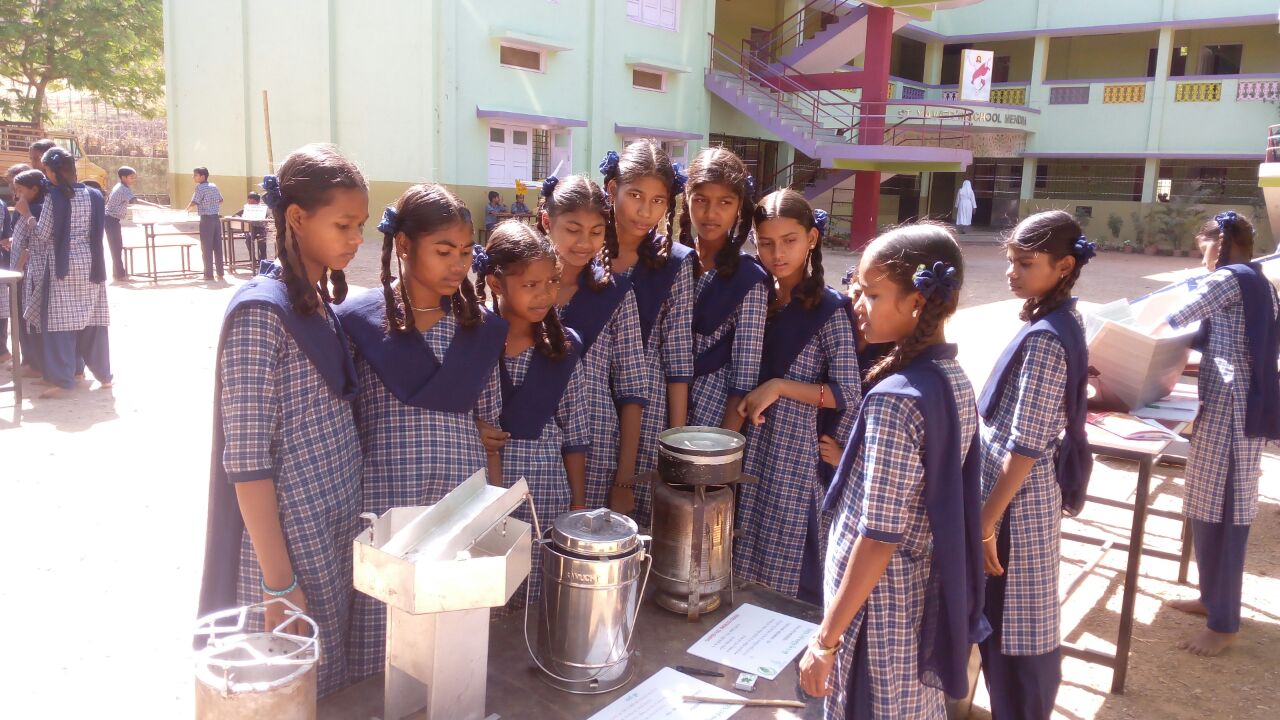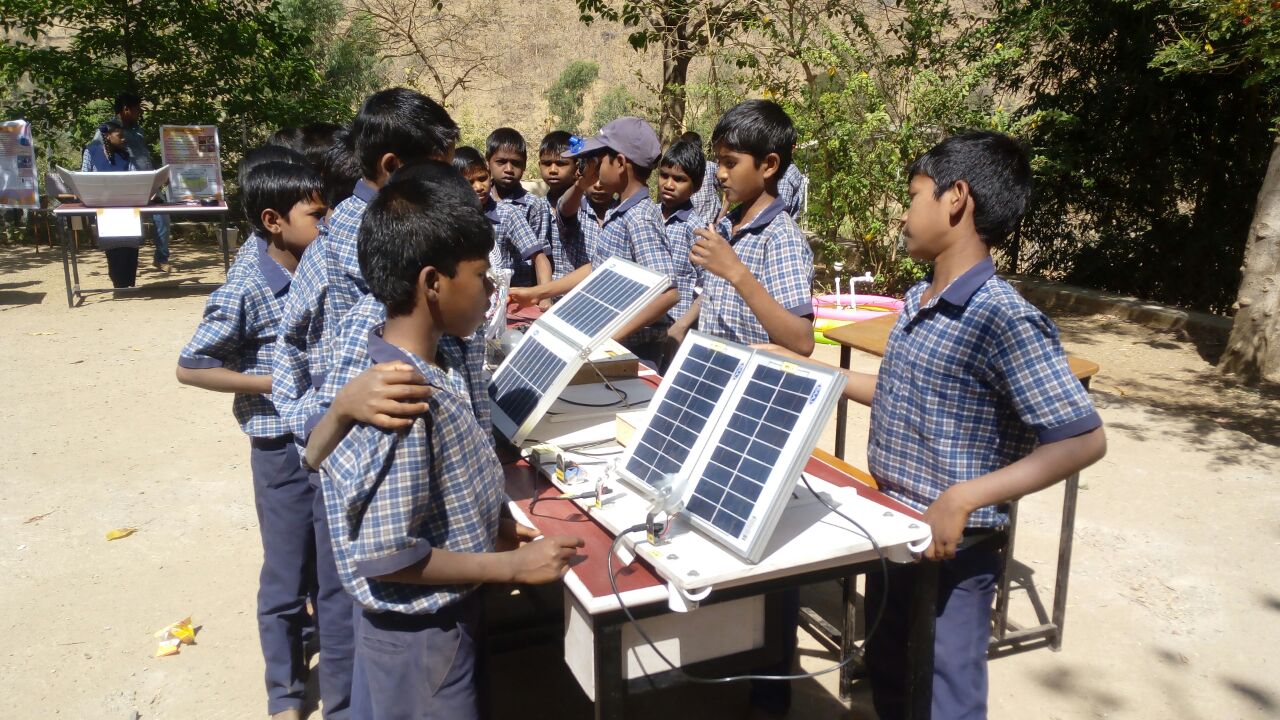 Environment & Innovative education programs with schools of Vadodara
Green the Blue Charitable Trust has actively involved and contributed to the holistic education of the students in various municipal schools in Vaodadra. From 2012 to 2015, without any project or remuneration, through the help of youth volunteers, we worked with more than 15 Municipal schools. Later due to the requirement of special permission from the educational authorities for our involvement, we worked with Trust run schools such as St. Joseph, Higher Sec. School, MES high school and Rosary High School.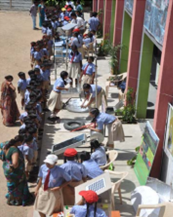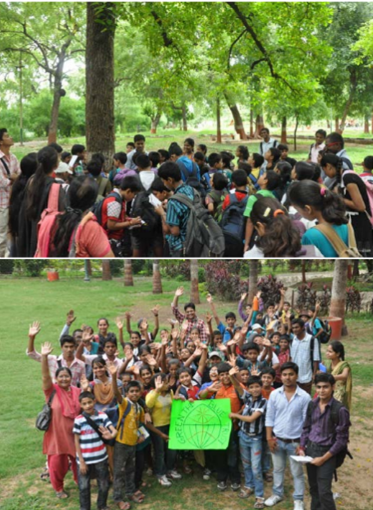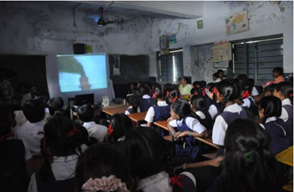 Participating and contributing in the Indradhanush Education Program
Participating in the two-day edutainment festival for children at Surat Green the Blue Charitable Trust was invited to participate as a resource Team in the knowledge festivals organized by Comet Media Foundation for the Essar Foundation. The first one was held on 10th and 11th of January 2014. Along with our organization, there were more than 20 organizations which were working to make knowledge accessible to children. Children studying from 4th to 8th std and their teachers as well as some parents from all the government and government-aided schools in the Hazira area came to take part in the event. There were more than 30 schools took part in the event. The thrust of the event was to make learning more creative and fun loving. Our Trust curated activities which promoted hands-on, activity-based learning and imaginative self-expression.

Participating in the Two-day edutainment festival for children at Jamnagar: The success of the event at Hazira, Surat inspired us to accept the similar event organized for the schools in Jamnagar district. It was organized on 24th and 25th of January 2014. We followed the similar methodology and conducted the same activities in Jamnagar event too. The event was organized at a stadium in Kandla Port Trust Township in Vadinar. Here 28 schools had participated. During both the days, children thronged our learning corner and showed great enthusiasm to paint, play and learn craft skills. It was a very meaningful experience to reach out to the unreached. Many of the students were from extremely remote villages and had no opportunities to learn in such environment and encouragement. During both the days, our volunteers kept on displaying the works of the children. So many children were proud to exhibit their works of art and craft. Some of the students also were happy to take their paintings home. Some children also found it useful in making paper bags to carry the snacks and other things which they had received during the event.

Green the Blue Trust has collaborated with five editions of Indhradhanush developing modules for activity-based education and executed them very successfully reaching out to numerous rural students.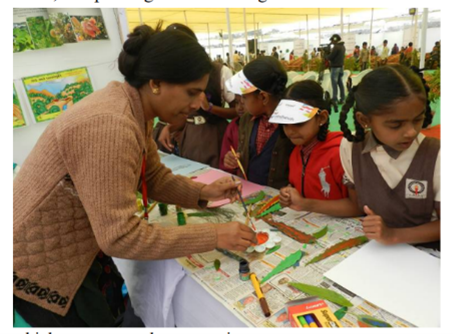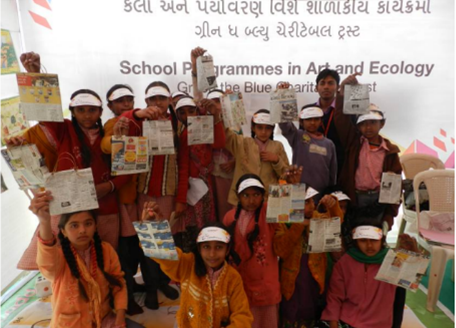 Innovative Education Program with Tribal Students of Dharampur Taluka, Borpada, Gujarat:
Innovative Education programme (IEP) was conceived for the students of primary school at Borpada in order to make learning interesting, fun-filled and meaningful to their context. Keeping this in mind we had organized 16 MONTHLY workshops (each workshop consisting of five days) from Jan. 2017 to April 2018. We had introduced activities in three topics: ecology, language, environmental science, maths and art and craft. We conducted all the activities and trained the teachers to continue the remaining activities for the month